4 min read ⌚
Six Steps to Great Partnerships in Business and Life
Success in the modern world relies on the capacity to get into partnerships and maintain them. Although you are partnering each day in every area of your life, the ways to take care of your relationships can be learned.
Think of relationships as a dance. Just like you can learn dancing, you can teach yourself to move gracefully in the world of partnerships as well. In both dancing and partnering, mastery occurs in stages.
So, what are those stages, and how can you make sure that you and your partner are dancing to the same tune?
Scroll down to our "Dance Lessons" summary, and find the answers to all of your questions.
Who Should Read "Dance Lessons"? and Why?
To be fair, numerous management experts have pointed the increasing significance of partnerships to present day business. However, guidance on the most proficient method to execute, maintain and manage these relationships is considerably harder to find. "Dance Lessons" on the other hand, utilizes simple language in mapping out the rules for effective associating.
We recommend this book to everyone, since each one of us is a part of some partnership, be it personal, or business.
Next, you will find out who Chip Bell and Heather Shea are and what is their expertise that fuels their writing.
About Chip Bell and Heather Shea

Chip Bell has authored three books among which three bestsellers, and is a partner at Performance Research Associates in Dallas. He has been a consultant of successful companies such as Cadillac, Motorola, IBM, Microsoft, Sprint, and Harley-Davidson.

Heather Shea is CEO of a training and consulting firm – Inspiritrix, Inc. She has been a consultant and trainer for many firms, including Hewlett Packard, 3M, Ford, and Walt Disney World.
After this brief introduction to the authors, we move our attention to what you are here for – this book's content.
"Dance Lessons Summary"
Partnership. A word that you have heard innumerable times during your life. So what exactly is it?
A partnership is an intentional mixing of capacities with regards to mutual benefit of included parties. That can mean a business association or a personal relationship – the standards are the same. A partnership is not a single event; it is a continuous process. Furthermore, great collaborators invest an astounding amount of energy into preparations before they consolidate.
There are various types of partnerships. The sort of alliance that fits you relies upon how involved both of the parties are willing to be. To dance your best dance, you need a partner that you get along with well. In good partnerships, each side has abilities and capacities that the other side lacks.
Thus partners fill each other's holes. Make sure that you and your associate have similar methodologies and compatible values. Moreover, partnerships require shared objectives. Pick your sort of partnership based on your purpose, and find somebody who needs a similar kind of association.
No partnership is the same, but partnerships can be grouped in a few types according to the level of emotional investment and loyalty included in the process.
Read on to find out the types of partnerships and their characteristics:
The first, highest form of partnership is the Tango, in which partners emblematically complete each other. They move as one and are profoundly personal. They ask for significant emotional investment and a high level of loyalty and trust.
Second, the Waltz is an association in which the members work closely together. However, it includes a minor personal investment. Partners in such a partnerships are sometimes distracted by external issues, and they tend to look outside the association for issues' solutions.
Third, Square Dances consist of partners that complete a few moves with their accomplices. However, they hit the dance floor with others as well. Square moves are high-risk collusions because the accomplices are irresolute. They have to work hard to invest themselves into the partnership.
Third, the Twist comprises of two individuals moving independently in front of each other. This is the correct relationship for accomplices who will work separately from each other more often than not, however, who must meet up for some key assignment.
At last, parties can participate in a Line Dance, which is more similar to a support group than a reliant coupling. The dancers work together only because it is more amusing to dance in a group. These associations give help and support without emotional investment.
In any case, a good partnership needs rationality, discipline, keeping the differences and conflict in the open. Never "insult" your accomplice, and utilize issues as chances to learn.
Now that we covered some of the basics, we continue dancing together on the dance floor built by this book's key lessons.
Key Lessons from "Dance Lessons":
1.      Finding Your Partnership's Focus
2.      The Need to Rehearse
3.      Maintaining the Partnership
Finding Your Partnership's Focus
A few questions can help you find your focus. Will this partnership be able to bring out the best in all parties? Can the associates give their full attention when the partnership demands it? Can the partnership endure complete honesty? Are the involved parties committed to remaining in the partnership during trouble?
The Need to Rehearse
You have probably heard the phrase: Practice makes perfect. Rehearsing is a conscious act, which you need to get involved in. Set up a hypothetical scenario with your partner and work through it. This will enable you to find traps or possible mistakes and to build confidence and skills needed for genuine difficulties. Exaggerate issues during practice so that actual problems appear to be simple. Work on listening skills, having fruitful dialogue and giving guidance.
Maintaining the Partnership
To maintain your partnership adopt a giving, generous mentality. Additionally, take faith in things you cannot prove. Stay passionate, and make sure you involve your partner and present your relationship as a collective effort.
Like this summary? We'd Like to invite you to download our free 12 min app, for more amazing summaries and audiobooks.
"Dance Lessons" Quotes
Move gradually and create new partnerships
Click To Tweet
Unleash your potential, without hesitation
Click To Tweet


Our Critical Review
"Dance Lessons" is a straightforward book filled with useful information. The most significant drawback is that these rules are written more as guidance for general, interpersonal relationships, than for actual business cases. The exercises you will find, wrapped in the authors' enthusiastic presentation, will grab your attention and increase your awareness of the fundamental, however frequently ignored, personal aspects of business partnerships.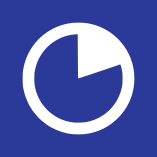 Learn more and more, in the speed that the world demands.