Great Expectations Summary
5 min read ⌚

Welcome back to our site!
This time our topic is the summary of "Great Expectations", the book which Dickens considered as one of his finest pieces of work. And so do we!
Who Should Read "Great Expectations"? And Why?
"Great Expectations" is a story about the orphan Pip, who falls in love with a woman of a higher class and greater fortune, and being given riches by a mysterious benefactor, decides to become a gentleman.
If you are a Dickens fan and "rags to riches" stories lover, then read this book! If you enjoy classics, we believe you have already picked this book up.
And if that is not the case, then now is the time to do so!
Charles Dickens Biography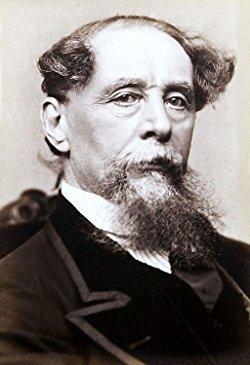 Charles Dickens was an English writer of the Victorian era that has penned one of the best books ever written and has created some of the best-known characters in the literary world.
Plot
From the master of character-based stories, is born yet another memorable character – Pip.
Pip is a young orphan who lives with his sister and his sister's husband, whom we meet as he is sitting on his parent's grave one night.
Suddenly he comes face to face with an escaped convict, who asks him for food.
Pip does as he is asked, but the police find the convict anyway.
However, this fearsome man protects Pip by saying that he has stolen the items himself.
One day, Pip goes to the Satis House, which is the estate of Miss Havisham, a wealthy dowager, along with his Uncle Pumblechook.
Their host is quite an eccentric (which makes her a truly compelling character) – she keeps the clocks in her house all stopped at a specific time, and constantly wears her old wedding dress in all of the occasions.
During his visit to this woman, Pip meets Estella, a beautiful young lady of a pompous nature, and falls in love with her.
As a result, he starts paying Miss Havisham regular visits. He starts hoping and dreaming about a moment when he becomes rich enough to be considered as a marriage prospect for Estella, but his hopes are shattered when Miss Havisham offers him to become a common laborer in her business.
Nevertheless, he accepts.
Under her guidance and his brother-in-law, he learns how to become a blacksmith.
Pip does not have an easy time during his apprenticeship, but one day he receives the news that a mysterious benefactor has left him with a great fortune, and he must go to London to begin learning how to become a gentleman.
Pip suspects no one else but Miss Havisham, and he thinks that she left him a fortune so she could marry him off to Estella.
So, he moves to London with his hopes up.
There, while walking the path to becoming a gentleman, him and his friend Herbert whom he befriends after his arrival in London, lead a pretty undisciplined life. They enjoy Pip's fortune and even starts mounting debts.
A few years of such a life go by, until one night when a familiar man enters Pip's room.
Remember the convict from the very beginning of the book, who seemed unimportant to the story?
Well, it turns out, he is the crucial character that moved Pip's life in the way it was transformed: he, and not Miss Havisham, is the benefactor that left him with the fortune.
He tells him how the boy's kindness when he was in need moved him, and that he decided to make it his life's purpose to make a gentleman out of that boy.
That is why he explains, he went to Australia and made a fortune which he could give to him.
Pip is not happy about the news, but he now feels morally obliged to help the convict (who by the name is called Magwitch) to escape the authorities that are after him in London.
As the story progresses, we learn many surprising truths about the story, such as that Estella is Magwitch's daughter, who was raised by Miss Havisham to be a heartbreaker – Miss Havisham had her heartbroken as she was left at the altar, and decided to take revenge on men, through Estella.
Pip realizes he has only been a toy in Miss Havisham's hands, and that she only used him so Estella could practice her seduction skills on him.
As the days pass, Pip becomes fond of Magwitch with whom he spends most of the time with. He plans an escape for him, but before it happens, Estella marries a wealthy man, and Miss Havisham begs for his forgiveness.
He finds kindness in his heart and forgives her. However, destiny is not as good with her as Pip is.
But in this book destiny is not good to anyone, it seems: as Pip and Magwitch go through with Magwitch's escape, they are confronted by several characters and circumstances that make it impossible for them to carry out the plan.
Magwitch is caught and sentenced to death, and Pip loses all of his fortunes.
Great Expectations Epilogue
After the turn of fate, Pip decides to go abroad with his friend Herbert and gets employment in the mercantile trade.  
Years pass by before he comes back to London. During his return, he meets Estella, who tells him about her unhappy marriage, with her husband who treated her poorly but has passed away.
Pip notices that Estella is no longer the cruel and cold woman he once knew, and he leaves the garden in which he met with her, with her hand in his.
Like this summary? We'd Like to invite you to download our free 12 min app, for more amazing summaries and audiobooks.
"Great Expectations PDF Quotes"
I loved her against reason, against promise, against peace, against hope, against happiness, against all discouragement that could be.
Click To Tweet
Suffering has been stronger than all other teaching, and has taught me to understand what your heart used to be. I have been bent and broken, but - I hope - into a better shape.
Click To Tweet
We need never be ashamed of our tears.
Click To Tweet
In a word, I was too cowardly to do what I knew to be right, as I had been too cowardly to avoid doing what I knew to be wrong.
Click To Tweet
There was a long hard time when I kept far from me the remembrance of what I had thrown away when I was quite ignorant of its worth.
Click To Tweet


Our Critical Review
I really love "rags to riches" stories, and I enjoy how I see characters transforming as their circumstances are changing.
"Great Expectation" is another one of those stories, but although I started it compelled by its alluring premise, I continued reading it because of the many well-rounded characters that truly made me care for them and cheer them on (or hate them, it depends).
With this book, Charles Dickens proved to me why I (as well as the rest of the world) have always considered him as one of the best storytellers ever born.


Just a regular guy with a knack for writing, and digital marketing.
Emir is the Head of International and SEO at 12Min. In his spare time, he loves to meditate and play soccer.