Great Expectations PDF Summary
5 min read ⌚

Welcome back to our site!
This time our topic is the summary of "Great Expectations", the book which Dickens considered as one of his finest pieces of work. And so do we!
Who Should Read "Great Expectations"? And Why?
"Great Expectations" is a story about the orphan Pip, who falls in love with a woman of a higher class and greater fortune, and being given riches by a mysterious benefactor, decides to become a gentleman.
If you are a Dickens fan and "rags to riches" stories lover, then read this book! If you enjoy classics, we believe you have already picked this book up.
And if that is not the case, then now is the time to do so!
Charles Dickens Biography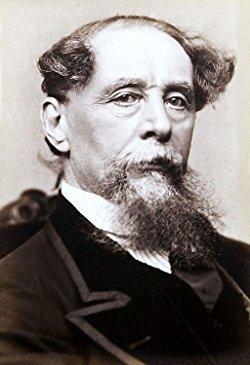 Charles Dickens was an English writer of the Victorian era that has penned one of the best books ever written and has created some of the best-known characters in the literary world.
Plot
From the master of character-based stories, is born yet another memorable character – Pip.
Pip is a young orphan who lives with his sister and his sister's husband, whom we meet as he is sitting on his parent's grave one night.
Suddenly he comes face to face with an escaped convict, who asks him for food.
Pip does as he is asked, but the police find the convict anyway.
However, this fearsome man protects Pip by saying that he has stolen the items himself.
One day, Pip goes to the Satis House, which is the estate of Miss Havisham, a wealthy dowager, along with his Uncle Pumblechook.
Their host is quite an eccentric (which makes her a truly compelling character) – she keeps the clocks in her house all stopped at a specific time, and constantly wears her old wedding dress in all of the occasions.