Guerrilla Marketing PDF Summary
6 min read ⌚
Easy and Inexpensive Strategies for Making Big Profits from Your Small Business
When you have a fearsome opponent but not enough resources to fight him in the fields and on the beaches – it's only smart that you start using ambushes, hit-and-run tactics, and petty warfare to gain some advantage.
And, as we have learned from the world's foremost military analysts, there are not that many differences between the world of war and the world of business.
In other words, as Jay Conrad Levinson taught us, there is such a thing as "Guerrilla Marketing."
And you shouldn't be afraid to use it.
Who Should Read "Guerrilla Marketing"? And Why?
It's there in the subtitle: if you want to make big profits from your small business by using easy and inexpensive strategies, then "Guerrilla Marketing" is the book for you.
It's also a good way to get yourself more familiar with the marketing practices of the digital age, so, if you are an entrepreneur or a marketer, make "Guerrilla Marketing" a must-read: you don't want to be left behind.
About Jay Conrad Levinson
Jay Conrad Levinson was an American business writer, known as the man who invented the concept of "guerrilla marketing."
Born in Detroit and raised in Chicago, Levinson graduated from the University of Colorado. He left the United States to work for Leo Burnett in London, serving as the Creative Director at Leo Burnett Advertising.
Afterward, he returned to the United States and became Senior Vice President at J. Walter Thompson and started teaching guerrilla marketing at the extension division of the University of California in Berkeley.
A monthly columnist for "Entrepreneur Magazine" and at the Microsoft's website, Levinson wrote almost 30 business books during his life, most of which appear in numerous languages, and some of which – such "Guerrilla Marketing" – are required reading in many MBA programs.
"Guerrilla Marketing PDF Summary"
By definition, marketing is "the study and management of exchange relationships… used to create, keep and satisfy the customer."
Obviously, this presupposes a continual balanced effort: if you don't call your girlfriend from time to time or if you go too far with your wooing efforts, you'll probably end up with no exchange relationship to study and manage.
Now:
Traditional marketing identifies the heavy weapons of marketing: radio, TV, newspapers, magazines, direct mail, and the Internet.
As you can see even at first glance, most of these are expensive!
"Coca-Cola" and "McDonald's" may be the world's most recognizable brands, but this comes at some very hefty prices: these companies spend roughly $1 billion dollars a year to create brand awareness and market their products.
And they are not even close to the top 5!
Of course, if you are a small-business owner with a dream, this doesn't bode well for you: you'll never have enough money to compete even with far less important players.
Well, this is where Jay Conrad Levinson's "guerrilla marketing" enters the stage.
The idea is simple: when you don't have money, use your brains more creatively and find another way to reach your customers.
Unlike the big companies, you can't think in the long run either: you can measure your success only in terms of immediate profits, because, as opposed to "Coca-Cola" and "McDonald's," you don't really have money to burn to reach a wider audience and expect a return ten years later.
Guerrilla marketing is basically a way for a small business to use the one edge it has over big companies: the potential for dialogue.
Marketing's biggest hit for decades – a TV commercial – is, by definition, a monologue: "I'm telling you the most important things about myself."
However, small businesses have the time to respond individually to their customers and should use this to generate a dialogue and get closer to them: "You ask me anything you're interested in – and I'll tell you whenever you want, and in whatever form you'd prefer."
If you want to build a successful guerrilla marketing campaign, you must first position yourself well on the market.
Then, you should make seven key analyses:
#1. First of all, you should determine your customers' desired action, so that you have an objective to strive for. In other words, if you are the owner of a bookstore, the desired action would be people coming to your store and buying your books.
#2. Then, you should establish your competitive advantage – i.e., why would someone buy your product and not someone else's. Is your product unique, better, less expensive?
#3. Defining your target market is the third thing you should be aware of. In other words, who are the people you want to sell your product to, the people willing to buy it?
#4. Next – your marketing tools. These depend largely on your target market since there's no point in selling an ad in a magazine if your target market consists of people who prefer books.
#5. Which brings us to the market niche – ask yourself what it is and what is your core business.
#6. The sixth thing you will have to think through before embarking on a guerrilla marketing campaign is your business identity. Don't lie to your customers that you are more than you can be. In the long run, this strategy always fails. What works is honesty.
#7. Finally, determine your campaign budget. Of course, you should make the calculation in relation with how much you want to earn in return. It is a big mistake for any small business to use more money than a campaign promises to return.
Address these seven issues, and you have a solid foundation for a guerrilla marketing campaign.
Then, your creativity is the only limit: choose whichever medium best suits you, see if you can give away free stuff, organize free parties, learn the values of non-media marketing, invent your own personal marketing strategy… anything you can think of!
Empires have been built on guerrilla marketing methods.
Don't waste your chance to build one yourself by thinking that you need a lot of money for a marketing campaign.
Key Lessons from "Guerrilla Marketing"
1.      Guerrilla Marketing Comes In Handy When Your Resources Are Limited
2.      The Seven Foundations of a Successful Guerrilla Marketing Campaign
3.      The Rule of Thirds and Internet Marketing
Guerrilla Marketing Comes In Handy When Your Resources Are Limited
Until the mid-1980s, marketing was something only large corporations could afford.
But, then, with the advent of the Internet and Jay Conrad Levinson's disruptive guerrilla practices, marketing changed profoundly.
Because what Levinson noticed before anybody is that a new age arrives, one in which you won't need too much money to market your product.
The only thing you'll need is creativity.
The Seven Foundations of a Successful Guerrilla Marketing Campaign
A successful guerrilla marketing campaign starts with positioning and with careful consideration of its seven most important aspects.
Namely, determining your customers' desired action and your competitive advantage, defining the target market and your marketing tools, establishing your market niche and inventing your business' identity, and, finally, settling on your campaign budget.
All of these things are vital – and you shouldn't skip any of them.
The Rule of Thirds and Internet Marketing
Internet marketing was basically non-existent when Jay Conrad Levinson first published "Guerrilla Marketing," but nowadays it's so ubiquitous that Kotler's "Marketing 4.0″ is justly subtitled "moving from traditional to digital."
However, if you want to market yourself on the Internet, you should be aware that many things depend on the right allocation of your resources.
A good way to circumvent risks is adhering to the rule of thirds.
Namely, first, spend one-third of your money to build a website, then the second third to promote it, and the final third to continually manage it.
Don't waste more than a third on any of these processes – or you'll end up with a great website that no one visits, an average website that people have no interest of visiting, or an exceptional website that people stop visiting after it stops improving.
Like this summary? We'd like to invite you to download our free 12 min app, for more amazing summaries and audiobooks.
"Guerrilla Marketing Quotes"
If you can't convert those people to paying customers, you'll have failed at one of Internet marketing's necessities – converting visitors to customers. Click To Tweet
Because they are so intimidated and worried about making mistakes, they simply don't do it. Click To Tweet
If you can talk to them about themselves, you'll have their full attention. Click To Tweet
Quality is not what you put into your product or service but what your customers get out of it. Click To Tweet
In the fool's mind, there are many choices; in the wise man's mind, there are few. Click To Tweet


Our Critical Review
"Guerrilla Marketing" is one of the most important marketing books ever written, and certainly the most influential in the world of small business owners.
Truth is, you've actually read this book by now even though you've never bought it, since its ideas have become such a big part of our everyday life, and marketing has democratized to such an extent after the digital revolution that it is almost impossible to not employ some form of guerrilla marketing and survive in the jungle of capitalism.
But don't forget: the first edition of this book was published in 1984, and almost immediately it became a classic.
And its essential premise – if you don't have money, it doesn't mean you're not creative – is basically the organizational dictum for the majority of marketers in the world today.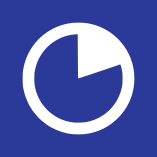 Learn more and more, in the speed that the world demands.