11 min read ⌚
If you're living in the 21st century, you are probably already aware of the fact that marketing is not merely an academic discipline, but also a part of everyone's life. The world is so profoundly polluted with information and media campaigns, that there's no way your product will ever reach your target audience if you don't find a way to market it properly.
And, yes, that includes you as well. After all – you do have a CV, don't you?
Because of this, numerous books on the subject have been authored and published during the past century. We wanted to help you get oriented, so we chose the 15 top marketing books. And we firmly believe that few of them are not merely for CEOs and CMOs.
They are for everybody. The best marketing books are yours!
#1. "Extraordinary Popular Delusions and the Madness of Crowds" by Charles Mackay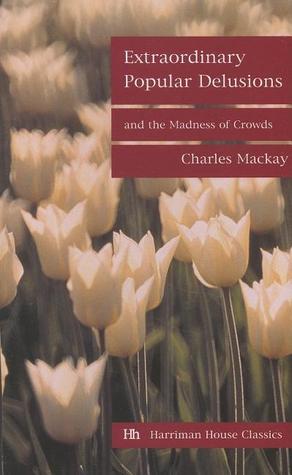 You've got to know your audience, eh?
Well, when it comes to market psychology, chances are you've never even heard of the best book on the subject.
Published in 1841, Charles Mackay's "Extraordinary Popular Delusions and the Madness of Crowds" is a gargantuan two-volume masterpiece on crowd psychology, focusing on how irrational aspects of human behavior – such as fear and greed – drive people "to suddenly fix their minds upon one object, and go mad in its pursuit."
Divided into three parts ("National Delusions," "Peculiar Follies," and "Philosophical Delusions") the book debunks both ancient and then-contemporary follies as diverse as alchemy and duels, haunted houses and fortune-telling.
However, the most lauded pages of "Extraordinary Popular Delusions and the Madness of Crowds" are its three chapters focusing on economic bubbles.
Given the cryptocurrency mania raging around, something tells us that you'll do yourself a great favor if you read them attentively.
#2. "Blue Ocean Strategy: How to Create Uncontested Market Space and Make Competition Irrelevant" by W. Chan Kim and Renée Mauborgne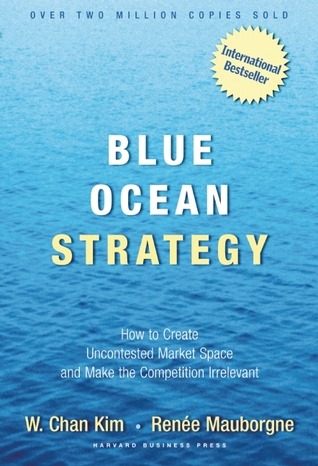 "An eye for an eye," Mahatma Gandhi supposedly said once, "eventually leaves the whole world blind." Well, W. Chan Kim and Renée Mauborgne think pretty much the same is true for the market world as well.
Battling for a market share and a competitive advantage claims their international bestseller "Blue Ocean Strategy," results in "a bloody red ocean of rivals fighting over a shrinking profit pool." And they have all the evidence to prove this!
In writing this book, they conducted a meta-study covering over 150 strategic movies, 30 industries and 100 years. And their conclusions?
That it's much smarter to find the unchartered territories, instead of warring over the settled ones. Lasting success, they claim, stems from using innovation and marketing to create "blue oceans" of space. There you'll be able to swim for at least a decade – before the inevitable coming of the piranhas.
#3. "Marketing 4.0: Moving from Traditional to Digital" by Philip Kotler, Hermawan Kartajaya, Iwan Setiawan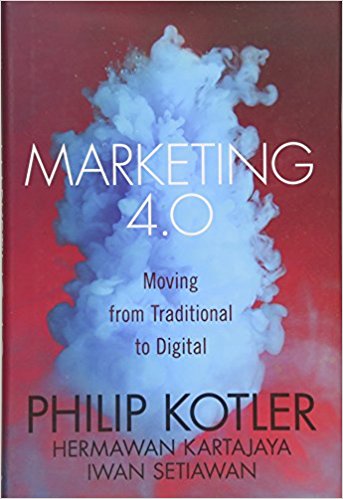 There's a reason why Philip Kotler is celebrated by many as the leading scholar of modern marketing. And the reason is over 60 different marketing books, almost each of which has grown to become a classic reference.
And, really, we could have included many of them in our list. "Principles of Marketing," "Marketing Management," and "Kotler on Marketing" especially. In the end, we settled for "Marketing 4.0," because it seemed to us that it's the most relevant for the digital age.
In fact, that's the premise of the book: to introduce the reader to next-generation marketing. Traditional doesn't work anymore – or, at least, it doesn't work as well as it used to. Now, there are easier ways to reach your customers, and some of them are much more efficient.
"Marketing 4.0" goes over your current options, critically analyzing all of their aspects, and teaching you how to anticipate the next phase of marketing and prepare for the consumer of tomorrow.
#4. "Positioning: The Battle for Your Mind: How to Be Seen and Heard in the Overcrowded Marketplace" by Al Ries and Jack Trout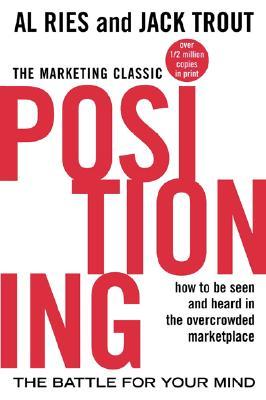 "Positioning is not what you do to a product," says this ageless marketing classic which invented the term back in 1981, "positioning is what you do to the mind of the prospect."
And if you're in the advertising business, you know exactly what advertising gurus Al Ries and Jack Trout are trying to say. For more than few decades, the world is largely a terrain where the media strive to create consent and where half-truths and lies have inspired skepticism in most of the general population.
So, what are you supposed to do to reach your consumer? Featuring numerous case studies and many more practically sound pieces of advice, "Positioning" teaches you how to use your strengths and the weaknesses of your competitors to find a proper place for your product – on the shelves of your consumers' minds.
Ries and Trout would later go on to write four more books, the last of which, "The 22 Immutable Laws of Marketing," we warmly recommend.
#5. "Guerilla Marketing: Easy and Inexpensive Strategies for Making Big Profits from Your Small Business" by Jay Conrad Levinson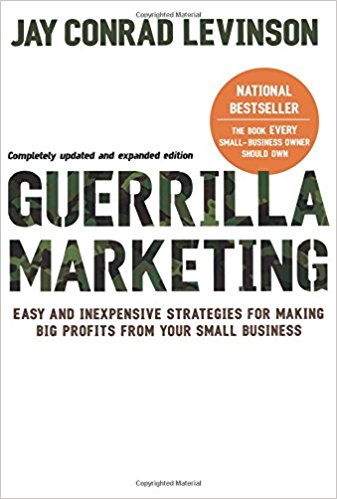 Before Jay Conrad Levinson and his 1984 marketing classic "Guerilla Marketing" – in which, by the way, he coined the term – there was no such thing as organized small business advertising.
Marketing was expensive enough to be considered the stuff of huge corporations, and entrepreneurs had no choice but to watch their startups being slowly crushed by aggressive marketing.
However, Jay Conrad Levinson showed novices the way out!
Thirty years later, his concepts and ideas have given birth to many other books on the topic (most of them written by Levinson himself), but, even so, it's still fascinating how prophetic the original work is!
Before it became fashionable to use the Internet to market your products, Levinson understood its power and, in the latest editions of this book, offers many tips and tricks on how to use even the most ignored aspects of it to claim a part of the market share.
Moreover, it seems like he knew about "viral marketing" way before we saw it happening!
#6. "Permission Marketing: Turning Strangers into Friends and Friends into Customers" by Seth Godin

We really like Seth Godin. And I guess most of you do too: he is both au fait and trendy, innovative and enjoyable. Yes – that was our way of telling you that the next three books on this list are Godin's, "the ultimate entrepreneur for the Information Age."
We're starting off with "Permission Marketing," his 1999 book which introduced the world to the concept. In a nutshell, it is a radically different approach than the traditional you've already grown to hate.
Seth Godin calls this type of marketing "interruption marketing," because, as he rightly claims, it's based on the premise of interrupting some of your favorite pastimes (watching a movie, eating a dinner) with an unannounced marketing message designed to attract your attention (TV commercial, telemarketer's call).
Permission marketing is something entirely different. The main idea is – talk to the ones who are already interested. And, in the long run, you'll make a name for yourself.
#7. "Purple Cow: Transform Your Business by Being Remarkable" by Seth Godin

"Purple Cow" came four years and as many books after "Permission Marketing." However, we think that it can be rightly considered its direct follow-up.
Once again, Seth Godin starts where very few advertisers would want to. Namely, with the commonsense notion that people don't like to be bombarded with commercials. However, nowadays, they seem to have no choice, since ads are wherever they turn. So, they are willingly trying to avoid it as much as possible.
So, where does this put you, an honest marketer with a job to hold onto?
Let us quote him directly: "Your one chance for success is to be remarkable."
In other words: a) to have a remarkable product to market; and b) to market it in a remarkable way. Out-of-the-box thinking has all but become a norm in the meantime. So – sorry to break you the news – it's getting ever more difficult to find a good marketing strategy.
"Purple Cow" will certainly help you get inspired.
#8. "All Marketers Are Liars: The Underground Classic That Explains How Marketing Really Works – and Why Authenticity Is the Best Marketing of All" by Seth Godin
Seth Godin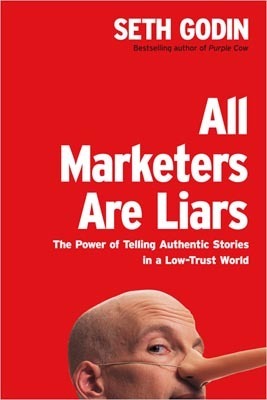 's final entry on our list has possibly the most interesting title: "All Marketers Are Liars." And the sun rises in the morning! Ha – tell us something new Seth!
And, of course, Godin does exactly that.
Starting from sabotaging the title itself: "I wasn't being completely truthful with you when I named this book," he writes. "Marketers aren't liars. They are just storytellers…"
And that's exactly the point of his book. In Godin's opinion, marketers are merely telling stories which are neither lies, nor truths. They are – truthful stories which, in time, become true. Because, people believe in what they want to believe, and because once they convince themselves to believe into something, that something becomes "a self-fulfilling truth."
So, spend some time with Godin and learn how to find the right stories for your product. Because lies are too transparent in the age of the Internet.
And, because, after all, the truth is that $5,000 wine is not that much tastier than $100 one.
#9. "Everybody Writes: Your Go-To Guide to Creating Ridiculously Good Content" by Ann Handley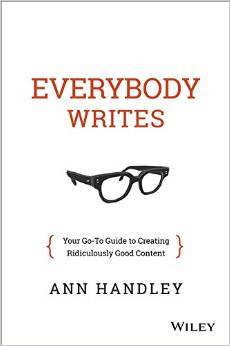 For some reason, we really like to sing the title of this book to the tune of R.E.M.'s "Everybody Hurts"! If that was Ann Handley's idea, then it would be a very good thing to buy this book right away and spend some time studying it!
"Everybody Writes" is not only the title, but also the basic premise of Ann Handley's bestseller. If a century ago, the market didn't allow for many writers or publishers, with the advent of the Internet almost everybody has become both!
Because, if you have a website or a blog – even though you don't see yourself as a writer or a publisher – news flash: you are. And if you're selling something (and, as we have told you before, you most certainly are), you need to perfect your writing skills asap!
And from grammar to storytelling to advanced tips and tricks – "Everybody Writes" is the way to go. Guerilla marketing all the way, baby!
Like this summary? We'd like to invite you to download our free 12 min app, for more amazing summaries and audiobooks.


#10. "Selling the Invisible: A Field Guide to Modern Marketing" by Harry Beckwith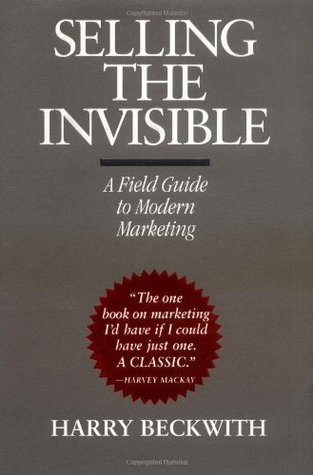 If you don't know Harvey Mackay, we've hyperlinked his name so you can check him out. And the reason why we're mentioning him here is because he says that if he could have only one book on marketing, that book would be "Selling the Invisible," Harry Beckwith's extraordinarily accessible guide to the secrets of modern marketing.
"Selling the Invisible" is an entertaining attempt to give you all the useful insights on service marketing, which, obviously, is something reasonably different from product marketing. However, as Beckwith beautifully explains, services are also sold. But, in their case – for one – building strong relationships with your client seem like something even more essential.
Written in a style that would make you crave for a sequel or at least an additional chapter in some future edition, "Selling the Invisible" offers a wealth of applicable information, and few bits of advice you'll never forget.
Here's one we really like: "Don't charge by the hour. Charge by the years."
#11. "The Long Tail: Why the Future of Business is Selling Less of More" by Chris Anderson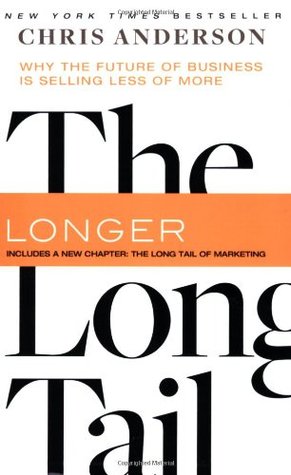 "The Long Tail," writes Reed Hastings, Netflix's CEO, "belongs on the shelf between 'The Tipping Point' and 'Freakonomics.'" Quite a company – but also quite deservedly. "The Long Tail" was – and even a decade after its original publication still is – a paradigm-shifter.
The basic premise of the book was already expounded in a 2004 article Chris Anderson wrote for "Wired" magazine, where he worked as the editor-in-chief. Before the article and this book, companies believed that it was best to develop their marketing strategies around few high demand products which promised large returns.
However, Anderson noticed that, in fact, the Internet effectively ended the age of the "hit," blockbuster products, guiding us to an atomized future where the product "misses" of the past have become "niche products."
Ultimately, Anderson believes – and he has Amazon, Apple, and Yahoo! to back him up – that you'll be better off selling small quantities of a large number of items, than hoping to sell large quantities of a small number of popular products.
#12. "Buyology: Truth and Lies About Why We Buy" by Martin Lindstrom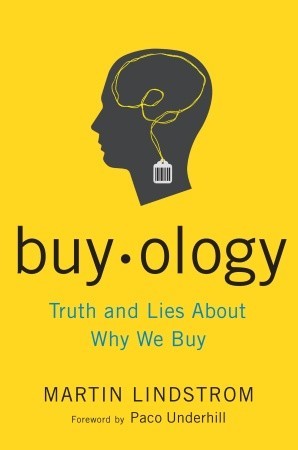 If you haven't heard of him by now, Martin Lindstrom is a renowned Danish author. His innovative and extensively researched books have made him both a household name in the marketing world. In addition, they earned him a place at the "Time 100 Most Influential People" list.
Two of them stand out: "Small Data: The Tiny Holes That Uncover Huge Trends" and "Buyology." We could have listed either one of them, really, but we opted for the groundbreaking second one.
Based on a three-year-long neuromarketing study on over 2,000 people, "Buyology" tries to uncover the hidden patterns behind our buying decisions. And it does so in such a convincing way that many companies have admitted to completely changing their marketing strategies based on Lindstrom's findings.
Because Lindstrom all but proves that Charles Mackay (see #1) was right from the start! As a species, we are still deeply irrational and buy products because they trigger some ancient parts of our brains.
Just think of the power!
#13. "Jab, Jab, Jab, Right Hook: How to Tell Your Story in a Noisy Social World" by Gary Vaynerchuk
Gary Vaynerchuk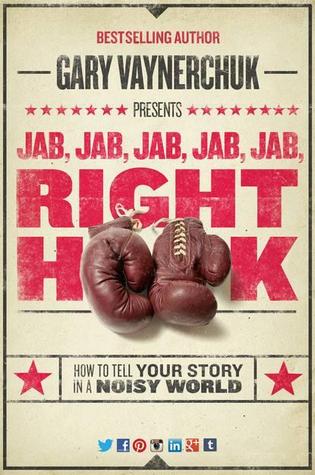 is a Belarusian-born American entrepreneur. He became famous as a wine critic who turned his 3-million-dollars-worth family business into a company worth over $60 million. However, he followed that up with a career in digital and social media marketing – and he earned even more fame.
"Jab, Jab, Jab, Right Hook" was published only five years ago by Harper Collins; however, it has already become somewhat of a digital marketing classic. Understandably so, if you take into consideration the depth and the breadth of the actual experience it's based on, and its entertaining, street-smart style.
The book is a step-by-step solution for all of your social media marketing headaches, detailing Vaynerchuk's attempts at building the right strategy in the past, both the failures and the successful ones.
So, you can learn what to do, and what not to – while preparing for the culmination of your marketing campaign (the jabs) and just before dealing the final blow (the right hook)!
#14. "Crossing the Chasm: Marketing and Selling High-Tech Products to Mainstream Customers" by Geoffrey A. Moore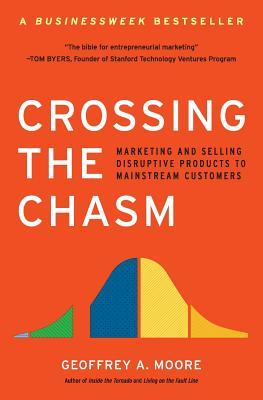 Recently described as "still the bible for entrepreneurial marketing 15 years later," "Crossing the Chasm" is a 1991 book by organizational theorist Geoffrey Moore, whose primary focus is the how-tos of bringing high tech products to progressively larger markets.
Currently in its updated third edition, "Crossing the Chasm" argues that the marketing strategy of every new technological product must take into consideration the Technology Adoption Life Cycle. And it always moves from the innovators through the early adopters and the early and late majority to the laggards.
The chasm of the title refers to the enormous space between the early adopters and the laggards, i.e., the people who usually follow closely the innovators and those who always come last. And this is the challenge for the marketers: to narrow down this chasm.
"Crossing the Chasm" gives the best tips and tricks on how.
#15. "Confessions of An Advertising Man" by David Ogilvy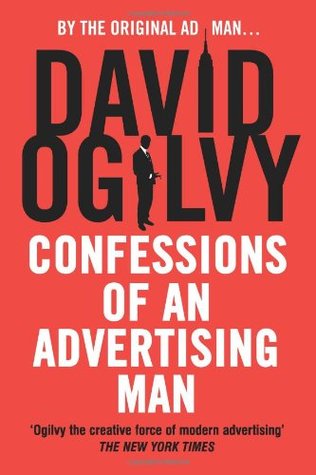 The founder of Ogilvy & Mather and a larger-than-life advertising tycoon, David Mackenzie Ogilvy is considered to be one of the fathers of modern advertising. His reputation is such that "Confessions of an Advertising Man" is a required reading in numerous advertising classes in the United States.
Split into eleven chapters, "Confessions of An Advertising Man" is actually an amusing book-length advert for Ogilvy & Mather, covering almost every single question you might be interested in asking him.
In the beginning, Ogilvy explains the hows of managing an advertising agency, before embarking on an experience-based elucidation on topics such as how to get and keep clients, how to build great campaigns and make good television commercials, and how to write a potent copy.
Concerning the latter, he devotedly follows almost each of his advices throughout the whole book. And, you know what? Half a century after he wrote this book, so does the whole world.


Just a regular guy with a knack for writing, and digital marketing.
Emir is the Head of International and SEO at 12Min. In his spare time, he loves to meditate and play soccer.