Selling the Invisible Summary
4 min read ⌚
A Field Guide to Modern Marketing
Do we have palls in this business world?
The business community doesn't feel sorry for the participants.
In this book summary, we explain how it all started, and where is this going.
Who Should Read "Selling the Invisible"? And Why?
Taking into consideration the intense competition nowadays, companies have little room for maneuvers and differentiation.  
"Selling the Invisible" is a perfect fit for any service-provider, marketer, economist, or student who wishes to learn the ropes of proper servicing.
About Harry Beckwith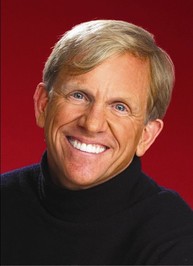 Harry Beckwith, is an award-winning marketer, and the creator of Beckwith Advertising and Marketing.
He is one of the few marketing-experts who worked with many top-notch brands, all listed in Fortune 500 companies.
Harry, currently resides in Minneapolis with his wife and children.
"Selling the Invisible Summary"
Marketing is gradually becoming a corrupted term, because people who really have no clue about it, use it in their daily conversations. Since marketers realized that targeting masses is too expensive, new concepts began to emerge.
Only in the U.S., more than 60% of the American population is engaging in some sort of service-providing. Such business climate puts pressure on the feasibility of traditional marketing models and their applicability.
New experts, deemphasize the importance of paying too much attention to product's features, stimulate companies to fully engage in developing a long-term partnership, and building brand loyalty. In the business world, nothing ever goes according to plan, so lacking flexibility will decline your profits.
What should be your main concern?
Attract potential clients and "lure" them to taste your "medicines." Despite the positive effects of globalization; the competition is becoming fierce these days. Getting a good grip on your customer-base and maintaining it, it's a nightmare for most companies.
A slightly better offer from your opponents results in an immediate transition.
Services are not tangible commodities; it's pretty evident that you cannot smell them, touch them, nor buy them in a physical sense. On the other hand, the service industry distance itself from this reality, meaning that it doesn't enjoy the privilege of invisibility.  
Although the stats are showing that the U.S. is becoming a service-providing country, the economy still suffers from the impact and influence of product-marketing models on this economic-segment.
You know the phrase: The customer is always right? – However, on numerous occasions, these clients have absolutely no idea what they want. Not to mention, if they have like hundreds of different choices on the same service.
90% of the times, they will opt for lower-priced goods or services, so you should take into account that information. For instance, why would someone ask an artist to paint a picture of someone or something? But what if the customer says – You are the master, take care of it. What then?
Our point exactly, these individuals differ, so in order to fulfill even the craziest desires, you must be open to explore and interact. Not everyone has specified an illustration of how this painting or product should look like.
How to prevent disaster?
The embodiment of success consists of understanding and reading the marketplace. Companies that trail behind are known as underachievers. They pay significantly more attention to product upgrades and service-improvements, rather than focusing on building a strong bond with its most trusted clients.
The frightening thing associated with a service is the price. It's all variable, because the time and effort spent on providing it, conclude the deal, so clients are aversive because of it.  
What is the reason for requesting a service?
There are many reasons, but, we'll stick only to the essential ones.
Time, sometimes the clients have the expertise to conduct that research or write that article, but they are simply time-bounded.
Effort, when you are not motivated enough to fulfill some assignment, you go with outsourcing.
Skill, in most cases, if clients possess the know-how, they wouldn't request your services – logical conclusion, nothing remarkable.
Generally speaking, when a person walks into your office, requesting support or willing to purchase your expertise in the field, it has little knowledge of what's the actual root of the problem. So, the actual issue that you are also not familiar with rests on your shoulders, to find it.
If you show appreciation, and willingness to go full scale on the project, you will alleviate their fears, and ultimately achieve your objective which is – mutual trust and loyalty.
As a service provider, you are aware that with each passing day building a base of customers becomes tougher. Reaching a clientele who can vouch for your services, is virtually impossible in some segments.
Key Lessons from "
Selling the Invisible
"
1.      You are being observed
2.      Working on two fronts
3.      A new way of delegating
You are being observed
Clients nowadays, keep an eagle eye on your behavior, clothing, manners, etc. Each minus can lead to a business break up, and vice versa. Pay attention to everything, especially when meeting them for the first time.
Working on two fronts
Service is not a one-way street; it's also possible that your customers can subtly serve you. There were cases, where a thriving endeavor ends up with long-lasting friendship, even marriage.  
Harry Beckwith, indicates that the invisible service-providers, and the visible service-industry, are practically on the edge.
A new way of delegating
The traditional organizations that rely on departmental independence and self-reliance are prone to failure in the digital age.
For instance, if your marketing sector is the only decision-making body responsible for promoting your services; you are in for a short-run.
Like this summary? We'd Like to invite you to download our free 12 min app, for more amazing summaries and audiobooks.
"Selling the Invisible" Quotes
Building your brand doesn't take millions. It takes imagination.
Click To Tweet
Don't charge by the hour. Charge by the years.
Click To Tweet
Write a mission statement, but keep it private.
Click To Tweet
Remember the Butterfly Effect. Tiny cause, huge effect.
Click To Tweet
When companies discuss their problems, they talk about themselves. It's not ego at work. It's just that people talk about what they know, and what people know is their company. But what people really need to know—what you really need to…
Click To Tweet


Our Critical Review
"Selling the Invisible" is a highly informative and captivating book, that will undoubtedly expand your horizons on the service-providing processes.
When the world is set on word-of-mouth, we are left with little choice than to fully exploit the new way of marketing.


Just a regular guy with a knack for writing, and digital marketing.
Emir is the Head of International and SEO at 12Min. In his spare time, he loves to meditate and play soccer.