5 min read ⌚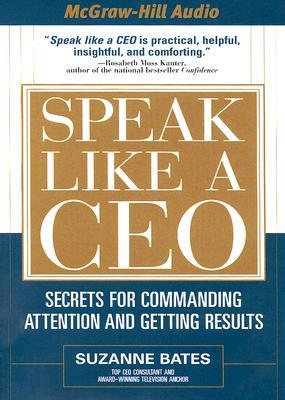 Secrets for Commanding Attention and Getting Results
A good leader puts its ego aside and uses sharp interpersonal communication skills to engage with not just their target audience but also with all the group members.
Who Should Read "Speak Like a CEO"? And Why?
Interactions on a corporate level, are often too formal, communicating must unfold with sincerity for progress to take place. Quite often that's not the case. Nothing is wrong with adopting a cautionary attitude, but never underestimate the power of openness among interlocutors.
We warmly suggest this magnificent book to all people because even if you don't see yourself as a CEO, communication skills are vital for any profession. Being able to leave people speechless is a rare quality, associated only with free-minded persons.  
About Suzanne Bates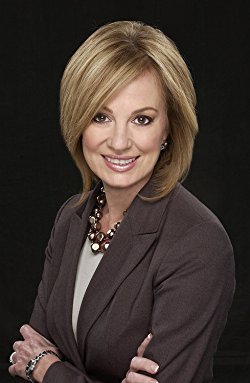 Suzanne Bates is undoubtedly one of the best TV anchors in the world, her resume speaks for itself. She was awarded several times in the past 20 years.
Being a business consultant, writer, coach and a motivator has granted her the opportunity to become a member of the "Leadership Council of Harvard University's Center for Business and Government".
"Speak Like a CEO Summary"
The way a person connects with another person reflects the emotional bridge that exists among the entities. The platform can either be robust and stable or weak and vulnerable – the same example can be used for evaluating the power of expression – or the story-telling competence.
Telling magnificent stories is a process that stimulates honesty, integrity, and other virtues. Who doesn't like a well-told story? Speaking as a CEO – means that the people should look at you and feel a leader. The craft of leadership has been evolving for thousands of years even unconsciously.
On the other side, making them dissolve in your presence represents the conscious evolution which according to many experts is in stagnation.
Over the course of thousands of years, rulers have imposed restrictions in order to rule the land. Nowadays, the independent mindsets, free-flowing ideas, and internal-reliance have reduced the power of these so-called flawless leaders.
The business side is experiencing the same amount of difficulties as the political decision-making bodies. In addition, people in businesses quite often hang around doing nothing useful. Chatting with other companies without taking any decisive action doesn't make you a good entrepreneur.
Being a CEO doesn't essentially mean that other you can govern an organization.
Suzanne Bates – the author of "Speak Like a CEO" and a television news anchor for more than two decades, surely has a lot to offer considering her rich background in terms of broadcasting and writing.
Such individuals can easily separate chatting from interacting, formal from informal communication, capable from incompetent speakers. She unselfishly presents many theories that can help newcomers in various industries to learn the benefits of communicating. 
Sharing ideas is what leaders in companies mostly do, but sometimes these monologues tend to get a little annoying. By now, you've probably started questioning your communication skills, because very few people have truly mastered the art of "speaking".  
In one study conducted in 2004, 61% out of 300 employees in different industries have claimed that their leaders or bosses have poor communication skills. A point often overlooked – these stats cover the whole society, so it's time for some people to learn how to speak like CEOs.
Stories told through the prism of personal perspective are often biased – according to some standards. The author neglects these accusations and focuses on stories about famous people that she met throughout her career.
All aside PR is not a straightforward process; organizations spent countless hours of studying on how the public will respond to each scenario. Generally speaking, the audience wants to know the truth, something that organizations are not so convinced in doing so.
Experts advise that leadership (as a feature) is not an innate attribute, it's practical knowledge developed by using the same hardworking methodologies. CEOs are aware that organizations are desperately seeking for answers to numerous question.
These days, it's hard enough to become a part of some company, but being a leader is a privilege of a whole another dimension that not everyone can afford. In fact, associates are eager to draw water from the well, but also too afraid to seize the opportunity and become the new decision-maker.
For this reason, the author emboldens all people to exploit the benefits of leadership, CEO is not a distance goal – it is available to everyone thirsty for new knowledge.
Incriminations are typical for a profession that concentrates on the secret-revealing story-telling process. To sum it up, the secondary elements should be placed aside, and the readers must put their attention on trying to understand what would a real CEO do under some circumstances.
Key Lessons from "Speak Like a CEO"
1.      Do not ignore the people's needs
2.      Recreate the image other have for you
3.      The art of giving a great speech
Do not ignore the people's needs
Are you on your way – climbing the corporate ladder, working your way up? If so, team cohesion must become an organizational priority.
As a result of such an approach, the company (business, or agency) will experience benefits on short and long-term. A helpful tool would be the elimination of jargon.
Recreate the image other have for you
When you are interviewed, don't drift around. Give clear, concise response to the question in order to demonstrate your commitment and confidence.
Even though this theory sounds merely logical, many CEOs turn a blind eye and go for the basic – I am the boss manner.
The art of giving a great speech
Leaving others speechless has two perspectives. One of them represents the impact of your message, and the other manifests apathy due to lack of interest shown on the subject.
In either case, you must awake their inner fire with fascinating facts, and anecdotes.
Like this summary? We'd Like to invite you to download our free 12 min app, for more amazing summaries and audiobooks.
"Speak Like a CEO" Quotes
Short speeches, big ideas - that's the secret.
Click To Tweet
Speaking is a lot like horse racing - you have to get off to a good start.
Click To Tweet
You have to make speaking a priority, and you may have to place it higher than other activities currently on your program.
Click To Tweet
All CEOs who speak well were once average, and many were terrible.
Click To Tweet
You can learn to speak well, but first, you must learn how well you speak.
Click To Tweet


Our Critical Review
"Speak Like a CEO" doesn't have a shortage of high-quality examples. Driven by devotion and passion, Suzanne shares personal experiences and clarifies the era of CEO-power.


Just a regular guy with a knack for writing, and digital marketing.
Emir is the Head of International and SEO at 12Min. In his spare time, he loves to meditate and play soccer.