Inspired Summary – Marty Cagan
<1 min read ⌚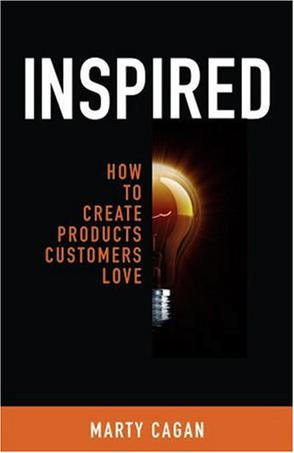 MicroSummary: Marty Cagan is one of the most influential guys in the world when it comes to product management. In Inspired, he shares his learning about delivering the high-quality products that people love. Cagan actively participated in product development in companies such as eBay and AOL and helped hundreds of companies launch products through the Silicon Valley Product Group. In Inspired, he addresses the principles that make some products stand out and be a great success in the marketplace and brings the best practices of the largest technology companies in Silicon Valley.
How To Create Products Customers Love
Are you an entrepreneur, designer, or dream of launching a technology product? Do not miss this microbook!
Technology And Business Intersection
Nive out of every ten products launched fail because they did not achieve their sales goals and in many cases, this happens because of the lack of a proper product management process and a professional to manage it.
When seeking a product manager, executives often don't know which attributes to look. In fact, it is not a simple profile, so it is important to understand what the product manager does.
In essence, the product manager has a mission to solve the problems of consumers and therefore, they need to know who the target audience of the product is, what their problems and challenges are, and be smart enough to propose real solutions.
Also, they need to be born communicators because they have many interlocutors in their day-to-day lives.
They have to communicate with executives, customers, engineers and so they need to be bilingual both on the technical side and on the commercial aspect of a product.
They also have the responsibility of delivering the products according to the expectations of the company and on time. In this regard, knowing how to manage time and deadlines is essential.
To hire a good product manager, a good place to start the hunt can be within the company itself. Your future product manager can be in any department, be it an engineer, service, and support or even marketing.
If he's the right candidate, he's probably already shown some interest in getting more involved in creating the product. Once you've found your product manager, now it's time to train them and make sure they succeed.
Product Teams Need The Right Resources
The product manager has two primary responsibilities: Assess opportunities for product development and define the products that will be built to fit these occasions.
To enable you to be focused on these tasks, the product manager needs a productive team around them. This team understands clear roles:
Designers and Users Experience Professionals should focus on creating the product interface for the ultimate consumer.
Software engineers must develop the product that the manager has defined.
Another person in charge of product marketing is needed to promote the product to the world. Of course, this person and the product manager must support each other to formulate marketing messages about the product together.
These professionals are peer groups of the product manager and not their subordinates. To help engineers and other team members understand what the product needs to do, the manager must engage them early in the process and have them observe real users.
Finally, every product team can benefit by finding experienced people in the company, regardless of their position, and transforming them into "unofficial" product managers.
Inspired
Having extra official helpers can help the product manager to collect better feedback based on the experiences of other team members.
User Experience Must Come First
A good user experience (UX – or User Experience) is essential for a successful product. Apple products like the iPod, for example, owe much of their success to UX research.
To create a winning experience, the product manager must work intensively with a design team of user experience:
The interaction designer works to understand the requirements and way of thinking of the target audience, and creates a prototype, also called a wireframe, based on this understanding.
The visual designer contributes the visual interface, applied on the skeleton. Essentially, these two roles create the entire user experience, making them key components of the product team.
They should be involved in the whole process, participating from product strategy decision up to on-site visits and customer interviews.
In some companies, the importance of visual designers is underestimated, but companies that create great products know how to value them.
Apple shows us how vital this role is because they enable the company to create products that elicit real consumer emotions.
After the prototype and visual design, it's time to create a navigable prototype, which tests the product with users without the need to build functional codes.
Finally, it is necessary to find users to test the product on through usability tests, as well as generate ideas for more iterations of the design process.
Product Manager Must Incessantly Look For New Opportunities
New product opportunities arise every day in every market, and it is the role of the product manager to be aware of them and decide which one to pursue.
To understand how best to exploit these opportunities, you need to use a list of questions proposed by Cagan. The key issues are:
What problem will this opportunity solve?
Who is affected by the problem and how big is this market?
What alternatives do competitors offer?
Why can we succeed in this?
What factors are critical to success?
What metrics will we use to measure our success?
Why is this the right time to enter the market?
What is our entry strategy?
Based on the answers to the above questions, it is easy to know if this is an opportunity worth exploring.
This questionnaire helps in analyzing and communicating product opportunities without having to resort to bureaucratic research methods.
Their results can be discussed with company executives and thus define whether an opportunity should be prioritized or not.
Only after finding a product opportunity to pursue is that a product manager should initiate product discovery. The perfect product comes from the opportunity itself.
Discovering A Product
To create a good product, engineers need to build it, consumers must use it, and the product must be valuable for consumers to buy.
These three factors must be validated before beginning the construction of the product itself.
To prove the points, the product manager must use a navigable prototype that offers a minimally the realistic user experience so that users can test it.

Involving engineers in defining the minimum product is also essential for the product manager to decide which elements to cut and which to leave in that version of the tests, as well as to know if the product is technically executable.
Since the minimal product is defined and developed, it needs to be tested with real users to validate if it is usable and valuable.
Once you have verified the product and delivered the specifications to the development team, your mindset should go out of the discovery process to get into execution.
There should be no changes to the product specifications after this step.
If the executive team requests changes to the product after validation, do not stop the execution. Start a discovery process for version 2.0 of your product, running in parallel to version 1.0.
High Fidelity Prototypes Are A Fantastic Tool
A product manager needs to deliver clear product specifications to the development and engineering team. The most practical way to do this is to build high-fidelity prototypes with a real user experience.
The goal is to create a prototype in which anyone can interact with to understand the product without necessarily having to look at its specifications. To prepare for a prototype test, first of all, you will need volunteers.
Bring them together from every source you can: friends, family, classifieds ads. Define which tasks you want users to complete.
When you run the test, the less you talk, the better, so you do not get in the way of users' experiences with your own opinions.
Your goal is to observe and understand whether your model might be inconsistent with how the user thinks. Can they complete tasks quickly?
Did you find what you were looking? If you identify problems after the first round of testing, fix them immediately.
Create A Client Relationship Program And Collect Testimonials For Launch
Understanding customers is a critical part of your job. It is so important that you should be present in every client interview and usability test. Beware, customers cannot specify what they expect from a product.
Keep your focus on identifying customer needs and find out for yourself how to meet those needs.
An excellent way to gain customer insight is through the user relationship program focused on solving a particular problem.
You then work with these clients as collaborators to develop and test a product to address this issue.
You need to develop a product that works for your entire target market, do not fall into the trap of making a specialized product for only one or two of your users.
Using a relationship program is suitable for participating customers because they gain access to your solution before other users.
Also, you gain access to a group of users in your market that allows you to test prototypes. At product launch, use participants as referrals from satisfied customers!
Use Personas And Principles To Make Decisions
Effective product management means always making choices, and that 's hard to do.
To help resolve these cognitive conflicts, you need to create a set of product principles. This document explains what is truly important to the product line and enterprise strategy.
Principles should be specific enough to help guide decisions about functionality, target audience, etc.
Another great tool to use in product management is the use of personas: fictional user profiles of typical clients.
The product manager creates personas based on what he or she knows about customer prospects.
Such simple archetypes help align the entire product team according to what the customer wants and what is important to them.
Warning, personas never replace the conversation with real users!
Manage And Change Gradually
By improving existing products, bad product managers can go into the just-fix-bugs mode and add functionality.
However, adapting features indiscriminately to please specific customers, ends up making the product less attractive to the market and hampering its long-term success.
Product improvement should begin with an understanding of what your goals are.
You should understand the most important product business metrics and guide all improvements to these metrics.
An exceptionally valuable time to make changes to a product comes after its release.
During this time, go into "quick response" mode, approaching ideas and customer requests quickly. Be sure to deploy changes smoothly, always informing customers about them in advance.
Also consider running old and new versions of your product in parallel initially, allowing users to opt for the change when they prefer.
Like this summary? We'd Like to invite you to download our free 12 min app, for more amazing summaries and audiobooks.
"Inspired" Quotes
Product management is about insights and judgment, both of which require a sharp mind. Hard work is also necessary, but for this job, it is not sufficient.
Click To Tweet
In the model I'm describing, it is management's responsibility to provide each product team with the specific business objectives they need to tackle. The difference is that they are now prioritizing business results, rather than product…
Click To Tweet
Winning products come from the deep understanding of the user's needs combined with an equally deep understanding of what's just now possible.
Click To Tweet
As you'll soon see, coming up with winning products is never easy. We need a product that our customers love, yet also works for our business. However, a very large component of what is meant by works for our business is that there is a…
Click To Tweet
The MVP should be a prototype, not a product.
Click To Tweet


Final Notes:
A good product manager needs to be able to evaluate new product opportunities and set the right products to capture these opportunities.
For this, you need to have communication and organizational skills as well as an excellent understanding of the target customer.
To have an effective product management process, it is necessary to work with constant prototyping and testing with users with each new designed functionality.
This development makes products executable, usable and valuable and ensures that customers love them.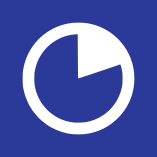 Learn more and more, in the speed that the world demands.