Leading Professionals Summary
5 min read ⌚
Power, Politics, and Prima Donnas
Power and politics are not like fire and water – they are like flames and charcoal. If you get into the water, you'll get wet.
What we are trying to say is – many people fail to recognize the signs which indicate a foreseeable reality.
Leaders' job is to anticipate everything and instruct others on how to steer the wheel.
Who Should Read "Leading Professionals"? And Why?
Leading Professionals is an applicable book that is written for the sake of newcomers and those eager to expand their knowledge in the realm of leadership. In other words, it's perfect for individuals who are willing to dig up the mysteries of proper management.
We sincerely urge you to join Laura's cause and abide by her paradoxical principles which may take your abilities to the next level. Pay attention and heed the warnings!
About Laura Empson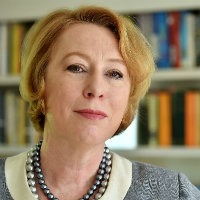 Laura Empson is an author, the Director of the Centre for Professional Service Firm and a senior researcher at Harvard Law School.
She spent more than 2 decades conducting various researches and case studies on professionalism and leadership.
"Leading Professionals PDF Summary"
Leading professionals ought to provide directions for other decision-makers, lawyers, managers, consultants but that isn't a straightforward process.
Perhaps, avoiding the word – difficult would be the best because such claim can be misconstrued by those who divide matters into two categories: complicated and easy.
Having authority is one thing, knowing when and how to apply it, is an entirely enigmatic momentum. Why? – Because, professionals within an organization tend to possess distinctive features, which can jeopardize the communication in all layers.
In a democratic society, where opinions differ, enacting strict rules which control the behavior of those involved in the process is virtually impossible. Consensus as a tool starts to kick in; this organizational instrument sparks ideas and prompts people to commit themselves to the task, and come to an agreement with others if that's necessary.
Without such outlooks and horizons, you can't be regarded as a professional. It's critical to be open-minded and willing to put the company's interests above the personal gain. In efforts to align personal and professional goals, people lose their sense of self, so you don't need to force any rapid conclusion.
According to Laura Empson, professional institutions or companies have to deal with two evidently energetic professionals:
Extensive autonomy

– Professionals who would do anything to be in charge of their own operations and have an aversion towards monitoring and supervision.
Contingent authority

– These group of professionals doesn't mind having support from other leaders and rely on their partners.
Influencing and the ability to ask for better terms is becoming an integral part of the art of "Making Deals." Leaders who can't cope with pressure; can't be labeled as goal-oriented professionals. In hopes of designing the perfect system that stimulates consensus, companies often change their internal policies.  
The standard procedures existing in every professional firm, give rise to a phenomenon named – plural leadership. As the name implies, it refers to a tricky situation that signifies how partnership develops into a new form of a joint command.
To put it briefly, this new form of authority takes the initiative to confront conventional and hierarchical decision-making and places emphasis on professional change.
Acting with such audacity takes more than just courage. The professional firms must be backed by all executives and those willing to invest in helping the management to solve complex organizational issues. All things said, leaders fly in the faces of 10 paradoxes:
"

Autonomy and control

" – It's no secret that professionals love and appreciate autonomy. Nonetheless, those higher in the chain of command must at least supervise their activities, and finding the right balance is key. These professionals must be given a choice to willing accept a certain level of control for better organizational execution.
"

Reluctance and ambition

" – If you intend to lead and guide other members of the organization, you must not become one of those overly-ambitious leaders.
"

Political and apolitical leadership

" – Often times, professional organizations have political elements in their decision-making. Leaders need to possess specific skills, such as be able to talk smoothly and maintain influential craftiness to subside a storm within the ranks.
"

Individual and collective interests

" – In general, professionals in any company must protect their authority, but on the other side, they should take into account the interests of their partners. Nurturing these connections is vital for maintaining the stability of the organization.
"

Harmony and conflict

" – If your employees are deprived of a harmonious environment – productivity and efficiency will suffer. To avoid quarrels and growing tensions, leaders need to put themselves in the shoes of others to understand their perspective.




Putting those tense feelings aside can give the organization the upper hand to withstand the competitiveness of the market.
"

Insecurity and confidence

" – Nobody likes insecure individuals! As a leader, you are obligated to help your co-workers and associates to build up that self-esteem and rise to the occasion.
"

Commercial and professional priorities

" – In some companies, a group of professionals may be in charge of large operations. These senior managers are inclined to agree that commercial profits are vital for maintaining the functionality of the company.
"

Centralized power and distributed leadership

" – There's more than just physical evolution because a professional firm can also evolve in all matters. Power can swing from one executive to the other; departments may receive higher autonomy, and so forth. Leadership also can be distributed to various executives who showcased their readiness to carry out the operations.  
"

Active and passive leadership

" – Indeed, many great leaders act as observers. Their expertise and years of experience grant them the privilege of being spectators, who take drastic measures only in a given situation. Sometimes doing nothing, is in fact, doing everything. This is a great paradox that only a small group of leaders can digest. The proactive form is typical for the majority of managers, but that's not the only practical approach.
"

Ambiguity and clarity

" – In theory, leaders are duty-bound to aid their base of disciples/followers/members/partners in times of trouble. This is especially true for matters that extend far beyond their level of competence. Ambiguous behavior is one of the most baffling paradox, and leaders in any professional firm must outline a plan to deal with such audacity.
Like this summary? We'd Like to invite you to download our free 12 min app, for more amazing summaries and audiobooks.
"Leading Professionals Quotes"
Senior professionals may choose to delegate authority to their elected leaders but reserve the right to undermine or remove them.
Click To Tweet
The assumption is that professionals who understand their clients' business will be well qualified to lead their own. This inference is…no more than a good guess.
Click To Tweet
Political behavior among professionals… is not inherently wrong; it is an organizational fact of life.
Click To Tweet
Strong relationships between individual professionals and their clients are essential to the successful sale and delivery of professional services.
Click To Tweet
In a professional organization, the so-called greater good is simply the interests of the collective as defined by its leaders at a particular point in time.
Click To Tweet


Our Critical Review
We rarely say this, but it seems like leadership in years to come will gradually transform from proactive into passive shape.
Genuine behavior inspired by the right and accurate information will serve as a tool for making that happen. This book is undoubtedly ahead of its time, and probably we will witness these changes in the foreseeable future.


Just a regular guy with a knack for writing, and digital marketing.
Emir is the Head of International and SEO at 12Min. In his spare time, he loves to meditate and play soccer.