5 min read ⌚
Unleashing the Power of Storytelling to Create a Winning Marketing Strategy
We live in a world of possibilities. Customers have an endless choice of services and products.
Who Should Read "Legendary Brands"? And Why?
In this paper, author Laurence Vincent shares his theory about legendary brands and what creates them. Vincent draws a link between advertising and storytelling and lists the elements that make a message powerful.
Those factors, he finds, are the same as the ones used in traditional storytelling forms such as films and novels. Vincent then moves on to introducing the fundamentals of myths and legends and their differences, as well as how mythical and legendary narratives can influence a brand.
He studies these concepts through real-life cases and explains how companies can use them in creating their brand marketing strategies. We recommend "Legendary Brands" to marketing and brand managers who want to try to create legends out of their existing brands.
About Laurence Vincent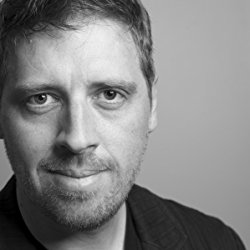 Laurence Vincent holds a Bachelor's degree from the School of Cinema and Television, and a Master's degree from the Marshall School of Business, both at the University of Southern California.
He was the CSO of Cabana Group, a marketing agency that specializes in marketing alliances between entertainment properties and leading consumer brands. He previously managed global corporate partnerships for The Walt Disney Company and developed strategies for a handful of the world's legendary brands.
Among his clients were Coca-Cola, CBS, Four Seasons Hotels, The Home Depot, the National Football League, Microsoft, Qualcomm, MasterCard, McAfee, Southwest Airlines, Sony PlayStation. He currently supervises The Brand Studio at United Talent Agency.
"Legendary Brands Summary"
Whatever need they have, can be satisfied by an amazingly vast number of brands. Two branches consist this infinite list of labels. The first group of brands is enormous. Most of the brands, including the most familiar names, are part of this group.
They gain loyalty based on habits, price, quality and other determinants. The second group is smaller than the first one. The brands that belong to this group are more than just products – they create an emotional attachment to their customers.
This second type of brands, go beyond merely being the product they are, and they achieve becoming legendary.
Now, you ask: what is the formula for creating legendary brands? Well, for starters, promotion plays a significant part, even though it is not the only variable to the "formula." Contrary to what you may think, the budget and its size are not vital factors.
Neither are product quality, durability, the value of the stock or geographical placement. To reach the status of a legendary brand the product needs to have the "x" factor. It needs to represent values that are important to the buyers and create an emotional bond.
Legendary brands are a modern-day marvel, created by changes in the modern society. In spite of the fact that stories have existed since the beginning of life, lately, they have become a potent influential force in shaping our human experience.