5 min read ⌚
The Art of Strategic Conversation
Scenario analysis tests organizational performance whether it's done fearlessly or not.
The scenario planning tests focus more on the activities that make your company perform for the better or worse.
Who Should Read "Scenarios"? And Why?
During the 60s, firms started to utilize scenario planning methodology in order to equip themselves for challenging events that may affect and endanger their way of doing business. This would not have been such a tragedy if the countries back then had a vision to solve these problems.
After dozens of failed attempts to regulate this problematic occurrence, Shell Oil designed a plan to increase the interest in scenarios. Shell employees and close associates followed Kahn's philosophy almost blindly.
The idea was simple – to separate predictable factors or elements ( known as "predetermined events") from uncertain factors that emerge absent notice. The second group falls into the "unpredictable" category.
This book is best equipped for business people and other executives whose tasks are in some way linked to decision-making.
About Kees van der Heijden
Kees van der Heijden currently is occupied with management and other subjects that he teaches at the Netherlands Business School, Nijenrode University.
His experience enabled him to present some of his ideas at the University of Oxford and Templeton College. Kees also co-founded the Global Business Network and worked as a scenario planner at Royal Dutch/Shell.
"Scenarios Summary"
It's strange that the scenario planning concept originates from the modern war games. Corporations seized the opportunity and investigated the benefits of implementing a concept that will serve the company for years to come.
War games surely have a lot to offer other than entertainment and excitement. A theory well-learned by the international corporations. After the end of WWII, the Rand Corporation started the implementation of these scenarios which were difficult for a person to understand them at the time.
Various situations had an impact on the economy.
Herman Kahn the futurist – invented the term "scenario" perhaps not in a conventional way, as many would assume. The metaphorical meaning referred to all aspects of uncertainty, calculations, and probability.
The detailed hypothetical planning can also be in one way or another linked to "scenario-based" thinking. Nowadays, people are still confused even though – "The author of The Year" in 2000, the previously mentioned Kahn explained in a seminal book back in 1967, why scenarios have such huge role in today's society.
The sections move slowly from one stage to another covering a wide range of aspects that explain the idea of likelihood. If you ask an ordinary person, he/she will probably say that scenarios are simple not-predictable events, but that's far from accurate.
Kahn borrowed a few lines from a Hollywood movie; a script outline helped him a lot during his time. The difference is that an average scenario implies options, and it doesn't focus on concrete projections as many people think. Even in ancient times, people knew how to spot those dangerous situations which in today's world people take them as essential elements in the build-up of scenario concepts.
According to Kahn and other experts who supported his theory – the "predetermineds" rise-up and influence all scenarios using the same methods, while the "uncertainties" affect various scenarios in different ways with a diverse force.
In spite of having an understanding of the topic, you cannot simply rely on these combinations disregarding the multiple future-projections that may occur.
Kees van der Heijden, the author of this one-of-a-kind guide-book, promotes a new perspective driven by facts and proven theories. His wide range of topics enriched by a historical context puts the scenario planning idea at the very center of any organization.
The justification derives from the relationship existing between scenarios and companies in various industries.
Your job as a manager or executive would be to introduce scenario planning to your company. However, as the old-saying implies – it's easier said than done. Make sure that your employees, associates or partners realize the burden that the organization would carry if they don't carry out this process.
Once a corporation uses its identity to design a brand-new "Business Idea" with the help of scenario planning, of course – the process is underway. The establishment of informative scenarios acts as a defense mechanism against all unpredicted versions that may happen.
We enter the battle for "forecasting" and recommends this fact-filled book to any person in business, especially managers, business strategists, analysts, and planners.
Key Lessons from "Scenarios"
1.      "Smart Growth" and the risk
2.       Companies started seeing scenario planning as an integral part of internal affairs
3.       Forecasting confronts Scenario Planning
The perfect approach to analysis
Firms realized that different calculated alternatives provide a much more accurate prediction about the future, than a single straightforward scenario.
Nevertheless, that wasn't enough to directly eliminate the old method of operating.
This was a starting point, for new ideas to come on the scene and to replace at least some of the unproductive activities.
Companies started seeing scenario planning as an integral part of internal affairs
This was a wake-up call for the companies to start seeing things as they actually are, finally.
The anticipation was far worse than any harmful event that took place.
However, even these scenarios derived from the same unreliable source, so companies began operating in a new way.
Forecasting confronts Scenario Planning
There is a difference between Forecasting and Planning. People assume that the future comes without warning but according to rationalists that is not the case.
Scenario-based planning, on the other hand, claims that the future cannot be predicted. Make a clear distinction between these very similar terms.
Like this summary? We'd Like to invite you to download our free 12 min app, for more amazing summaries and audiobooks.
"Scenarios" Quotes
If there is one element essential to success it is being able to develop new and unique insights about the world. Without this no strategy can succeed.
Click To Tweet
If there was no risk, there would be no business returns and no profitability.
Click To Tweet
This is a time-consuming process that will require not only a conscious decision, but also persistence and consistency on the part of management over a considerable period of time.
Click To Tweet
Strategy is a highly dynamic area, full of fads and fashions that come and go.
Click To Tweet
The essential medium of any strategy process is the strategic conversation that goes on in any organization.
Click To Tweet


Our Critical Review
Many business books these days, try to create value for its readers while sharing some materials that yet is not so familiar to the people.
If that's the case "Scenarios" is filled with enough facts to whet your appetite and help you achieve the projected goals with much more efficiency.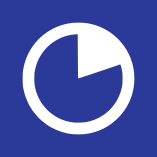 Learn more and more, in the speed that the world demands.