3 min read ⌚
Rising Through the Wreckage on Wall Street
Wall Street represents the cradle of financial experts. You could either lose all your money or find some gaps in the market, which could be filled in with brand-new practices.
Such simple plan led to the rise of Salomon and ultimately played a significant role in its decline.
About Michael Lewis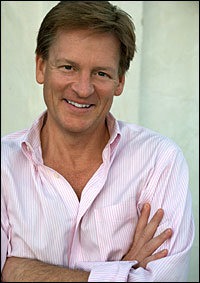 Despite being a journalist, Michael Lewis is also a former bond salesman and a writer for the New York Times Magazine.
"Liar's Poker Summary"
The Digital Age is filled with possibilities and prosperity; it doesn't come as a surprise that many people have completely forgotten about a similar era of wealth and progress. The U.S. economy was almost at the height of its power also in the 2000s. Such wealth as always was not equally divided among the American citizens.
Almost 40 years ago, in the 80s, the term "Silicon Valley" didn't mean nothing. A very few understood its impact on the financial capabilities of America. Even then, Wall Street was considered to be a center of the world, as far as the economy is concerned.
A real boss of all bosses and one investment bank that took sides with this unquestioned "financial lord."
"Liar's Poker" covers and gives honest thoughts on the rise and collapse of Salomon Brothers. In general, it focuses on how they managed to increase their influence with the help of unethical methods and thus provoked a quick downfall. The book, unlike most others, is written by a person who had first-class information about all processes.
Such insider's perspective is only suitable for one of the world's greatest journalist and author of this book, Michael Lewis. He was one of the salesmen in the period of vast expansion and dominance.
The nickname "Big Swinging Dicks" was well-deserved, particularly for their bond trading activities. The competitors at some point discover the reason for such success and even offered 1 million dollars for guaranteed contracts.
Before the crash in 1987, Salomon fired thousands of employees as a result of inadequate policies and practices used to regain control over the market. The time for growth ended, with the rise of other competitors, which literally replicated Salomon Brothers' methods to be used against them.
Bond traders are known for their unusual habit of playing "Liar's Poker" a one-of-a-kind game that pushes anyone beyond its limits and tests its trading skills. It questions your abilities to make split-second-decision, judge risk and increase your wealth.
Perfect entertainment for people involved in bond trades, such as Salomon.
Key Lessons from "
Liar's Poker
"
1.      The new Bible
2.      Be smart, don't impose practices that you can't handle
3.      A new world, designed to support the shrewd experts
The new Bible
For the newcomers in the world of trades, it could not get much better than making a gigantic step towards the 41st floor and have the privilege to work with the most prominent traders.
Salomon used such force as a motivation for the new employees, who had high hopes.
Be smart, don't impose practices that you can't handle
The management team at Salomon, also negatively affected the company's growth and "aided" its downfall.
Pursuing policies that don't support the company's interests is anything but wise.
The real threat came from chasing profits, without even considering the costs.
A new world, designed to support the shrewd experts
On Wall Street, there are not many rules.
Hence, there are no shortages of myths about traders and investors who created their own system, just like building a small fortress, with laws that are suitable for the ruler.
Like this summary? We'd Like to invite you to download our free 12 min app, for more amazing summaries and audiobooks.
"Liar's Poker" Quotes
The men on the trading floor may not have been to school, but they have Ph.D.'s in man's ignorance.
Click To Tweet
He was blessed with an unconventional mind, which overcame his conventional middle-class upbringing.
Click To Tweet
I thought instead of a good rule for survival on Wall Street: Never agree to anything proposed on someone else's boat or you'll regret in in the morning.
Click To Tweet
Warren Buffett is fond of saying that any player unaware of the fool in the market probably is the fool in the market.
Click To Tweet
Donnie Green himself had been a trader at Salomon Brothers in the dark ages, when traders had more hair on their chests than on their heads.
Click To Tweet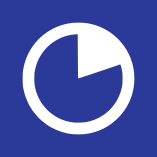 Learn more and more, in the speed that the world demands.