Losing my Virginity Summary
5 min read ⌚
How I Survived, Had Fun, and Made a Fortune Doing Business My Way
Have you heard of Richard Branson?
Do you want to know his exciting story of becoming a self-made billionaire?
If you do, then read on!
Who Should Read "Losing my Virginity" and Why?
"Losing My Virginity" tells the story of how Richard Branson shaped his success: from being an adventurous and competitive as a child, to creating businesses as a student, to revolutionizing the music and airline world.
We recommend it to all readers who want to get excited about starting a business, and who think playing by the rules is the only way to success – on the contrary, it is not.
About Richard Branson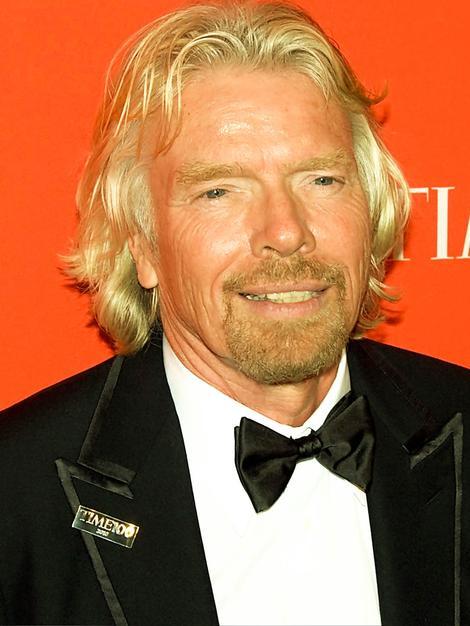 Richard Branson is the founder of Virgin Group, one of the most famous and successful business groups in the last century.
"Losing my Virginity PDF Summary"
Richard Branson was born in the 50s. He was lucky – he was born in a family that taught him to test and push the limits of what is possible.
As a result, he developed a sense of adventure from an early age.
When he was eleven, his mother asked him to visit their relatives who lived really far. He was supposed to go on a bike and with no directions.
Why?
Because she wanted to teach him orientation and wanted him to be strong.
The next day Branson returned, by he was not greeted like he did something big. He was merely given another task.
This may sound like a tough task go give to a boy, but it wasn't the first time his family acted like it.
When he was four, his aunt decided to bet him that he couldn't learn to swim by the time they return from their holiday. She was betting him ten shillings.
Branson did not back off – he rose to the challenge and spent the holiday trying to swim.
Unfortunately, the time was short, and they left without him learning how to do it.
However, that was not the end for him.
On the way back home, he saw a river and asked his father to stop the car.
His father did as asked, and Branson took off his clothes and jumped in the river.
He began to sink, but he couldn't give up like that!
He kicked and moved, and finally, he pushed himself up. When he looked at his family, they were all clapping and cheering, and his aunt was showing him the ten-shilling note.
The approach his parents had may seem like too much, but it seems that it worked – Branson developed competitiveness, strength, and persistence in his early childhood.
However, his independence along with his dyslexia made him less than a good university student.
That did not mean that he would not do something, though – he quickly began looking for alternatives.
Soon after, together with a fellow student, he founded "Student" – a magazine which was intended to be a place where their school's issues would be criticized.
However, it soon became a celebration of contemporary issues and pop student culture.
The path to publishing it was not easy. The biggest problem they faced was money, as you could already guess.
In the time that they wanted to publish it, advertisements in magazines were not frequent. However, Branson did not give up and thought of a way to hook companies in.
Soon he prioritized working on Student over his studies, and soon he and his coworker left Stowe to move to London. They started getting more and more students to help them with the increasing amount of work.
Branson's passion for his magazine was so big that he put a lot of effort into writing and editing articles despite his dyslexia – something he did not do with his courses.
His magazine focused on music scene legends and reported on music events. Being involved in the music scene, Branson realized that people loved records and that they gave their last money to buy them.
However, records were expensive, but people had no alternative.
That is when he decided that it is time that he developed a record delivery system and deliver records via the mail.
That is how Virgin Mail Order came to be.
This business of Branson flourished until the Post Office went on strike at the beginning of the seventies, and he could not accept orders and do deliveries.
But Branson was not discouraged – instead, he decided to open his own record store.
Very soon after opening the first stores Branson expanded and opened 14 stores all over London.
Although his business was booming, and he was making enough money for his age, he was still looking for alternative businesses. He did not like the way most studios did business, so he decided to open a recording studio.
Although he had some money problems related to renting a place, he succeeded by taking a loan from the bank and his aunt and opened the studio, along with the music label Virgin Records.
Like this, artists could record their songs, publish them, and promote them through the Virgin shops. He was offering a full service and could make money from every step of the way.
All of this was just the start of the profitable journey of Branson.
Read "Losing my Virginity" and find out the exact path of how he became a self-made billionaire and an owner of one of the most famous airline companies in the world.
Key Lessons from "Losing my Virginity"
1.      You Set Your Own Limits
2.      Problems Will Arise – It Is Up To You To Change The Course of The Journey
3.      Always Look For Something More
You Set Your Own Limits
No condition in life is a limit to your possibilities. Although battling with dyslexia, Branson was a dedicated editor and writer of magazine articles. This proves that passion is stronger than any shortcoming.
Problems Will Arise – It Is Up To You To Change The Course of The Journey
There will always be problems just around the corner. But you must not stop when you face them – instead, you have to look at them as opportunities and change the course of the journey. Who knows, maybe you will end up somewhere even better?
Always Look For Something More
Even though what you are doing seems to be going great, always be on the lookout for opportunities to do better. Challenge yourself and expand.
Like this summary? We'd Like to invite you to download our free 12 min app, for more amazing summaries and audiobooks.
"Losing my Virginity Quotes"
I can honestly say that I have never gone into any business purely to make money. If that is the sole motive then I believe you are better off not doing it. A business has to be involving, it has to be fun, and it has to exercise your…
Click To Tweet
Most necessary evils are far more evil than necessary.
Click To Tweet
In the same way that I tend to make up my mind about people within thirty seconds of meeting them, I also make up my mind about whether a business proposal excites me within about thirty seconds of looking at it. I rely far more on gut…
Click To Tweet
To be successful, you have to be out there, you have to hit the ground running.
Click To Tweet
I have always believed that the only way to cope with a cash crisis is not to contract but to try to expand out of it.
Click To Tweet


Our Critical Review
"Losing My Virginity" is a great book! It shows that you can beat the odds and become a success if you arm yourself with creativity, innovative spirit and persistence.


Just a regular guy with a knack for writing, and digital marketing.
Emir is the Head of International and SEO at 12Min. In his spare time, he loves to meditate and play soccer.