Pride and Prejudice Summary
5 min read ⌚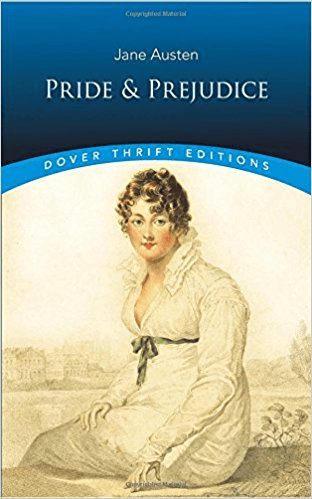 First encounters are not enough. First impressions are often wrong.
Read about the characters of this book in the following text, and join them on their journey as they realize the complexity of human nature, and the many faces of truth.
Who Should Read "Pride and Prejudice"? And Why?
"Pride and Prejudice" is a novel about the five daughters of the Bennet family, and their quest to do what was thought of the greatest achievement of women in Jane Austen's time: to marry off well.
We recommend this book to all Jane Austen lovers, and to lovers of romances in general.
Jane Austen Biography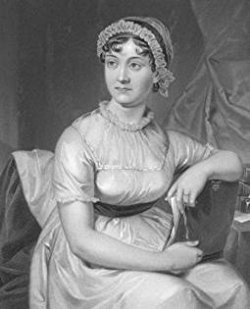 Jane Austen was an English novelist that even two centuries after her death remains as one of the leading writers of romance novels in the literary world.
Lately, the discussion about adapting her classics for the modern readers has divided critics and the public.
Plot
The story of "Pride and Prejudice" starts as the villagers of Longbourn receive the news that a wealthy young fella has rented Netherfield Park.
We are first taken to the Bennet household, where the news has stirred their everyday activities.
Mrs. Bennet has five unmarried daughters and wants to see them all married into good households.
So, it is only natural that the news of a young unmarried gentleman coming to the village makes her hope for the best.
Mr. Benner, her husband, pays a visit to Mr. Bingley, and as a result, they all attend a ball on which Mr. Bingley is also present.
As the Bennets expected, Mr. Bingley is quite taken by the beauty of the oldest daughter, Jane, and asks her to dance several times that evening.
Along with him, he brings a friend, Mr. Darcy, who is far richer than he is, but he also seems to be too prideful and not as nice.
Elizabeth, the oldest after Jane, overhears him refusing to ask her to dance since she is not good enough to tempt him, and this news makes everyone see him as obnoxious.
However, Mr. Darcy meets Elizabeth on several other occasions and cannot help but notice her intelligence and charm.
One day, Jane, who is in continuous contact with Mr. Bingley, which makes it seem like a marriage proposal is on its way, pays him a visit to his house.
However, on her way there, she is caught in a storm and catches a cold. Her health condition makes her stay in Mr. Bingley's house for a few days until she gets better.
Her sister, Elizabeth, is naturally worried and decides to go and look for her sister.
She hikes to Netherfield Park and arrives there all muddy and sweaty. She is confronted by Miss. Bingley, a woman of a snobbish nature who is pursuing Mr. Darcy.
When Elizabeth arrives, she notices that Mr. Darcy is paying quite the attention to Elizabeth, so she starts feeling spiteful towards her.
When the girls return to their house, they find a visitor there – Mr. Collins, who is the next one in line to inherit Mr. Bennet's property after his death, since he has no direct male heirs.
He is not amusing to the girls, but he finds them amusing in turn, especially Elizabeth, whom he makes a marriage proposal to.
Although her mother would like her to get married and keep the estate in their family's possession, she turns him down, and later on, he marries her best friend, Charlotte.
She is not happy, because she believes that Charlotte cannot love him, but her friend assures her of her happiness: as she is getting older, it is much harder to get a marriage prospect, so she is happy that she finally can create a family.
Elizabeth promises to visit her in her new home and does so later on.
In the meantime, the girls make friends with a young soldier Mr. Wickham, whom Elizabeth finds quite charming.
Soon she hears his story about how Darcy tricked him out of his inheritance, and so her bad feelings toward this "prideful" man become only stronger.
As the winter begins, Mr. Bingley, his sister, and Mr. Darcy leave Netherfield and return to their home in London.
Jane's hopes are shattered. She goes to London to visit friends, hoping she would also run to Mr. Bingley.
However, they never see each other, and even her family's thoughts on marriage are no longer present.
The following spring, Elizabeth goes to visit Charlotte as she promised. Charlotte and her husband Mr. Collins live in the house of Lady Catherine de Bourgh who is not only Collins's patron, but she is also Darcy's aunt.
Hence, Elizabeth encounters Darcy, and she is shocked by his sudden proposal of marriage during one of their meetings.
Her refusal is far from just a disinterested one: she tells him about all the bad feelings and opinions she has about him, especially after he urged his friend to distance himself from her sister.
Provoked from these words, he leaves, but feeling like he has to tell his side of the story, he later sends her a letter explaining why he did what he did.
He admits that he is at fault for Bingley distancing himself from Jane, but that he urged him to do so only because he did not feel that their feelings are serious.
In this letter, he also tells her the story about his and Wickham's disagreement, which was rooted in Wickham's idea to elope with his younger sister.
What will Elizabeth do? Does she change her mind about Mr. Darcy?
What does their future hold?
Pride and Prejudice Epilogue
After Darcy's letter, Elizabeth reevaluates her feelings and opinions about him. However, that is not the only thing that makes her do it.
She also faces situations in which he shows another side of himself. Or, at least, she is able to see that side of him and realize how wrong she was the whole time.
If you want to know the details – read the book.
You will enjoy it, we assure you.
Like this summary? We'd Like to invite you to download our free 12 min app, for more amazing summaries and audiobooks.
"Pride and Prejudice PDF Quotes"
I declare after all there is no enjoyment like reading! How much sooner one tires of anything than of a book! - When I have a house of my own, I shall be miserable if I have not an excellent library.
Click To Tweet
A lady's imagination is very rapid; it jumps from admiration to love, from love to matrimony in a moment.
Click To Tweet
It is a truth universally acknowledged, that a single man in possession of a good fortune, must be in want of a wife.
Click To Tweet
Angry people are not always wise.
Click To Tweet
What are men to rocks and mountains?
Click To Tweet


Our Critical Review
"Pride and Prejudice" was one of those books I was obsessed with when I was younger, but mainly because I was idolizing the romance between the characters.
As I grew older, I learned Austin's worth as an author, and why her works are considered classics. In her books, she is depicting women's life in her time, interpreting and criticising society.
So, this book is a great story for romance lovers, but if you look deeper, you will find much bigger meaning hidden under the surface.


Just a regular guy with a knack for writing, and digital marketing.
Emir is the Head of International and SEO at 12Min. In his spare time, he loves to meditate and play soccer.