7 min read ⌚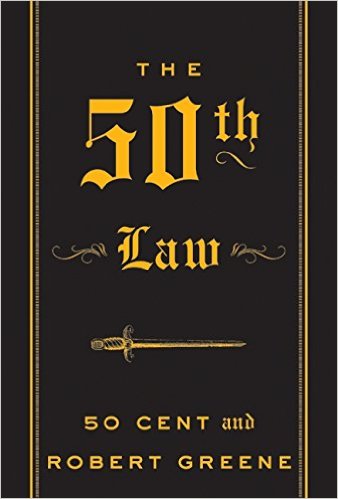 A sequel to a fantastic book, which gives an unbiased review of the world we live in.
The burden is on your shoulders, and it's about time we harness the power of universal laws.
In this book summary, we encapsulate the most critical elements that will help you become the man/woman of the hour.
Who Should Read "The 50th Law"? And Why?
Getting to the bottom of the problem requires honesty and self-criticism.
The 50th Law gives you both and instigates a new behavior which can take you one step closer to fulfilling your life-purpose.
As such it's highly recommendable to anyone over the age of 15.
About Robert Greene & 50 Cent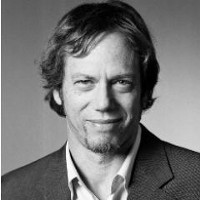 Robert Greene received a lot of criticism for one of his bestselling books 48 Laws of Power. The book has lifted the roof and gained overnight popularity among celebrities and even prisoners.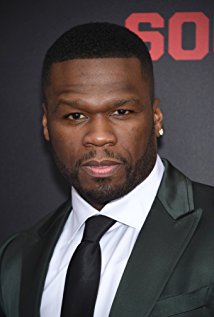 50 Cent is an American Hip-Hop artist, businessman and an international star who has been singing the praises of Robert Greene's ideas and practices.
Book Summary
Chapter 1
:
See Things for What They Are-Intense Realism
One thing that is almost like a pandemic in the 21st century is – Wishful Thinking.
Reality as it is, it is rarely satisfactory for whoever, and inside our psyche we tend to create a new one, helping us to get past the troubles of today.
One other cause for concerns is the level of competitiveness we live in – fuelled by an ever increasing demand for quick solutions to complex problems produces hardships for many people failing to adapt to this new climate.
Reality, though subjective, is a process or a set of processes that determines our current standing based on a perceived version of where we want to be. 
Pushing hard to find a place in this world will only take you so far, as it requires navigation and meaning to really pinpoint the destination. 
Generally speaking, people are choosing their battles as well as their battlefronts. Sometimes you'll find yourself fighting someone else's inner or outer war. Don't fall for shallow promises, and stand your ground, regardless of the circumstances.
Use this momentum to take hold of reality, and everything that adds to your final purpose.
Chapter 2
:
Make Everything Your Own—Self-Reliance
It's needless to say that 90% of the people are under someone's thumb. When you give up your creativity that easy, don't be surprised when other persons crush you in a heartbeat. Get some respect by diving into your own waters.
Ask yourself what is worse: To be forever at the mercy of others and stick to your comfort zone, or failing to succeed on your own? – In truth, temporarily defeats are an integral part of prosperity, but if you embrace fear as a decision-making tool, you'll regret it sooner or later.
Align your goals with your capabilities, and you have a win-win situation – No Doubt!!
Chapter 3
:
Turn Shit into Sugar—Opportunism
Yin – Yang forces indicate that in every adverse outcome there's something positive in it and vice versa. This simple, but life-altering reality gives you a taste of the endless opportunities that emerge day in and day out.
For instance: You want to start your own business, but you lack funds. This could be an excellent opportunity for you to find investors, or someone willing to invest in your idea, and thus gain a long-time associate. Don't let despair and frustration guide your life.
It's in your power to convert failure into a life-lesson or an incentive for future endeavors.
Chapter 4
:
Keep Moving—Calculated Momentum
Do you know that every office has a micromanager who wants to supervise almost every little detail? The bitter truth is unless you eradicate this habit you'll lose control over others including yourself. So, take notes, and get the big picture.
Don't be rigid, stay flexible and adapt to the environment so that your agenda will get accepted. Less open-minded personalities are struggling when on the lookout for favorable circumstances.
Life rarely has a natural flow, it is filled with storms, sunshine, and rainbows, and you got to take all into account.
Chapter 5
:
Know When to Be Bad—Aggression
Strange but true, some people envy you, and they try to obstruct the ascend regarding your personal and professional life. In the midst of conflicts, it's best if you don't fall under their influence and remain confident in your beliefs.
One of the best ways to overcome the fear of confrontation is to perceive it another way. Rather than seeing it as an unnecessary activity, get the message that life is all about challenges. These forces combined with strings of manipulation cannot harm you unless you give the go-ahead.
Morality is sidestepped, and self-interest is up-and-running!
Chapter 6
:
Lead from the Front—Authority
Alexander the Great on numerous occasions proved its greatness on the battlefield because he led with an example, not with words. In any organization, it's the leader who sets the tone, but not always his methods are well-received.
Shouting and pressuring your employees to work harder is not only ineffective but counter-productive as well. If you perform better than they are, they will instinctively follow your lead, and rely on your absolute authority.  
Chapter 7
:
Know Your Environment from the Inside Out—Connection
Many business plans kick in the minute a person devises a plan to launch its idea. In reality, if you don't understand the market linked with the chain of demand and supply, you may end up targeting an audience that does not need your product.
The trends are changing in a flash, and your business must create value. After that, when you define what the audience wants, you can begin forging a plan and mastermind a great product. In general, if your product doesn't receive the best feedback don't get discouraged and simply move on.
Keep improving the quality of your services, and don't run away from criticism.
Chapter 8
:
Respect the Process—Mastery
Learn how to make a better move by anticipating what comes next in the process. Your job is not to witness a periodical success that swings around without proper foundation for stability.
People's greatest adversary is boredom combined with a lack of expertise. You, as a self-motivated individual, must withstand the pressure of being in the spotlight and make your customers addicted to your service for a long time.
Let your ideas grow, and expand, don't put "ifs" and "buts" in the process, just let it flow with your supervision.
Chapter 9
:
Push Beyond Your Limits—Self-Belief
How often do you push yourself over the edge, and do something that you never thought possible? – If that answer is never, perhaps you need a change of pace. Your actions speak for you, which means it's up to you to determine the level of independence you apply to the process.
Aim for the stars and trust in yourself! Nonetheless, the mental assets are only one part of the game. Improve your chances of success by enhancing your knowledge and prowess on a daily basis. No one can consider you worthy of anything unless you take full responsibility for your actions and methods.
If people are willingly following you, it means that your aura radiates self-esteem and boldness.
Chapter 10
:
Confront Your Mortality—the Sublime
Socrates once implied that wise men seek death all of their lives, and they don't try to escape from its grasp! In truth there are only two options:
The first one allows you to get as far away as possible from every thought that signalizes death. This way you'll cling to the illusion that you have all the time in the world to make things right.
Option #2 indicates that this inevitable truth actually works in your favor. How's that? This way you'll be able to put your focus on the most important things and live life fully, without regrets. Knowing that death lurks behind every corner, you'll embrace a fearless attitude and an idea to dread nothing.
Key Lessons from "The 50th Law"
1.      Take full control over yourself
2.      Become a great leader
3.      Don't run away from the truth
Take full control over yourself
If you don't do it, who will? What do you have in mind? – Robert Greene doesn't accept any excuses regarding your inability to push the buttons.
It's your life, and you must be held accountable for your actions!
Become a great leader
Leadership is a discipline that is yet subjected to various discussions.
Great leaders have one thing in common – They listen, and they don't belittle anyone's role.
Don't run away from the truth
Sometimes, we simply refuse to acknowledge our mistakes. Ascertaining the causes for the organizational or personal breakdowns is carried out without sincerity and real intentions.
If you continue this way, you'll never climb the ladder; think twice before drawing a conclusion.
Like this summary? We'd Like to invite you to download our free 12 min app, for more amazing summaries and audiobooks.
"The 50th Law Quotes"
Your fears are a kind of prison that confines you within a limited range of action. The less you fear, the more power you will have and the more fully you will live.
Click To Tweet
The real poetry and beauty in life comes from an intense relationship with reality in all its aspects. Realism is in fact the ideal we must aspire to, the highest point of human rationality.
Click To Tweet
The dreamers, those who misread the actual state of affairs and act upon their emotions, are often the source of the greatest mistakes in history—the wars that are not thought out, the disasters that are not foreseen.
Click To Tweet
True ownership can come only from within. It comes from a disdain for anything or anybody that impinges upon your mobility, from a confidence in your own decisions, and from the use of your time in constant pursuit of education and…
Click To Tweet
Reality has its own power—you can turn your back on it, but it will find you in the end, and your inability to cope with it will be your ruin.
Click To Tweet


Our Critical Review
Robert Greene continues in the same fashion, only this time he has the support of 50 Cent.
Indeed, his methods are still controversial but practical; it's up to you to decide the level of acceptance.


Just a regular guy with a knack for writing, and digital marketing.
Emir is the Head of International and SEO at 12Min. In his spare time, he loves to meditate and play soccer.