The Invention of Wings Summary
11 min read ⌚
A Novel
From the author of The Secret Lives of Bees, here comes a novel chronicling the lives of two exceptional women: Sarah Moore and Angelina Emily Grimké.
You don't know them?
Then you must – absolutely must – read this book.
Who Should Read "The Invention of Wings"? And Why?
Featuring a host of real-life characters (Sarah and Angelina Grimké, Denmark Vesey, Theodore Weld…) and two hauntingly original creations (the slaves Handful and Charlotte), The Invention of Wings should interest anyone who wants to learn something more about the abolitionist movement.
Those who don't want to – really should; and this inspiring novel of hope and daring is an excellent place to start as any.
Sue Monk Kidd Biography
Sue Monk Kidd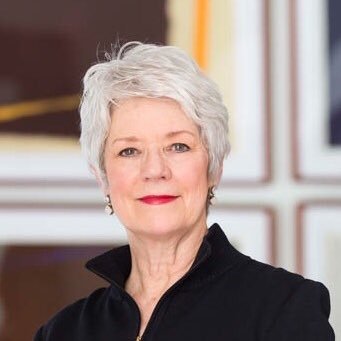 is a bestselling American writer.
Born in Sylvester, she worked as a Registered Nurse at the Medical College of Georgia before Thomas Merton's works inspired her to write three spiritual memoirs: God's Joyful Surprise, When the Heart Waits, and The Dance of the Dissident Daughter.
In 2002, she published her first novel, The Secret Life of Bees. The book – just like the film of the same name it inspired – was a tremendous success.
The Mermaid Chair won her the 2005 Quill Award for General Fiction, and The Invention of Wings (Kidd's last novel so far) was selected for Oprah Book Club 2.0.
Plot
The Invention of Wings is a fictionalized biography of Sarah Moore Grimké, together with her sister Angelina "Nina" Moore Grimké, the only known Southern white woman who took part in the abolition movement.
Naturally, Sarah is one of the two protagonists of the novel; the other is Hetty "Handful" Grimké, a slave of Grimké's household and a maid of Sarah ever since her early years.
Handful, Sarah's Maid
The novel opens with Handful recounting an African legend which gives substance to the metaphor in the title. It tells of African people who were able to fly once in the distant past but lost their wings the minute they had been taken to America.
Now, Handful knows the difference between legend and reality and is pretty sure this story is not true; even so, she likes something about that is truthful in a much more profound way.
Handful is so named because of her small size at birth. However, the Grimkés usually call her Hatty. She is a slave of their household and lives with her mother Charlotte at their ranch in Charleston, South Carolina.
The year is 1803.
Handful spends most of her early years helping her mother with the sewing; however, that all changes at Sarah's eleventh birthday.
You know how you got a doll or an action figure on your 11th birthday?
Now then, Sarah gets Handful: a personal slave!
However, Sarah isn't like, well, pretty much everybody else in the U.S. South at the beginning of the 19th century. After seeing her maid whipped, Sarah is so profoundly traumatized that she starts stuttering, something she is unable to put an end to for the rest of her life.
After a while, she asks her parents to set Handful free, but her parents refuse to grant her wish.
And the only thing little Sarah can do at this point in time is to promise Charlotte that she will do everything within her power to free her daughter sometime in the future.
Sarah and the Laws
It's Easter Sunday and the Grimkés head to the Anglican church.
It's the first time Sarah has an opportunity to see something more of the city. And what strikes her the most is the way the slaves are treated by everybody:
I saw then what I hadn't seen before, that I was very good at despising slavery in the abstract, in the removed and anonymous masses, but in the concrete, intimate flesh of the girl beside me, I'd lost the ability to be repulsed by it. I'd grown comfortable with the particulars of evil. There's a frightful muteness that dwells at the center of all unspeakable things, and I had found my way into it.
The rebel child that she is, Sarah decides to teach some slave children the alphabet. However, she is reproached for doing this, because there's a law which bans explicitly teaching slaves to read.
Now, ain't democracy grand?
Speaking of unjust laws – Sarah is unable to become a lawyer herself, no matter how much she wants it. She tries doing her best to become one – studying from her brother Thomas' law books – but these books are not fit for a lady, at least not according to her father, John.
Heartbroken, Sarah throws away her silver button, a token she uses to remind herself of her ambition to become a lawyer. Handful, however – whom Sarah is secretly teaching to read and write in the meantime – salvages it.
Using a red thread she once stole from her master, Handful makes herself a "spirit tree" – symbolizing a new start for her.
Burke Williams and Denmark Vesey
As a reward for giving up her law studies, Sarah is granted by her mother the privilege of becoming a godmother of her newest baby sister.
Six years later, Sarah's sister and godchild – christened Nina – and Handful help Sarah as she is getting ready for a society ball. Even though she usually hates occasions such as this, this time she has a pretty good reason to attend. And its name is Burke Williams, the son of a silver merchant in Charleston and Sarah's first love interest.
Naturally, Handful feels a bit neglected around Nina and Burke. That's why she spends less time with Sarah and more with her mother.
However, Charlotte herself is a bit distracted due to a love interest of herself: Denmark Vesey.
Denmark – based on a real historical figure – is a free black man who managed to buy out his freedom at the age of 32 sometime around 1800, soon after winning the lottery.
Now, as a free man, he is on a quest to inspire other slaves to take matters in their own hands do precisely the same.
"The Lord has spoken to me," Denmark says during one of his rallies, echoing Moses. "He said, set my people free. When your name is written in the Book, you're one of us and you're one of God's, and we'll take our freedom when God says, Let not your heart be troubled. Neither let it be afraid. You believe in God, believe also in me."
"My name wasn't in the book," adds Hattie, "just the men's, but I would've put it in there if I could. I would've written it in blood."
The Price of Freedom
Sarah's brother Thomas is getting married, and the Grimkés leave Charleston to attend his wedding.
There's also another reason why they are going out of town: they don't want Sarah meddling with a guy like Burke who, being the son of a merchant, is below their class.
While the Grimkés are out, Handful sneaks into their library.
Her goal?
To find out how much money would it take for her to purchase her own freedom.
She reads the prices for both herself and her mother: $1,050.
It's much more than it sounds: adjusted for inflation, it amounts to about $20,000 today.
And yet, it is gazillion times less than it should: what kind of a world is the one in which money can buy someone else's freedom?
When mauma saw my raw eyes, she said, "Ain't nobody can write down in a book what you worth."
The Courting of Sarah
After the Grimkés return home, Burke Williams starts courting Sarah. Needless to say, Sarah is head over heels in love with him. Naturally, after some time, the inevitable happens: Burke proposes.
Engaged and more than happy, Sarah spends a lot of her time planning her wedding. However, Thomas has some bad news for her: Burke, apparently, is engaged to three other women as well.
And no, he's no Edward Ferrars, mind you; he's merely interested in sex and these engagements were his way of getting it before marriage.
Naturally, the engagement is broken off, and Sarah is devastated; Handful thinks that she has a way to cheer her up: she gives her the silver button she has kept for a moment such as this for so many years.
Charlotte's Escape
In the meantime, Handful learns that her mother is pregnant with Denmark's child.
After refusing to step into the mud so as to allow for a white woman to walk through it dirt-free, Charlotte is approached by a white guard who has an intention to imprison her.
However, Charlotte runs away and disappears in the distance.
It's 1812.
Left behind, Handful is unable to get a grip on herself. Her mourning makes Sarah realize that she shouldn't treat Burke Williams' behavior as a tragedy, but as merely a footnote.
In fact, make that one better: maybe she shouldn't treat all men as something more of a footnote in her strive for personal freedom?
Sarah promises to never marry.
The goal of her life should be something much bigger: abolition.
Years of Conversions
Six years have passed since the escape of Charlotte, and Sarah is on a spiritual journey. The Anglican Church doesn't seem to back her new-found beliefs, so she joins Presbyterian Church hoping that here her views on abolitionism will be better accepted.
Handful (who, in the absence of Charlotte, gets all the sewing responsibilities in the Grimké household) herself becomes a member of a Church herself; in her case, it's the African Church, which is widely thought to inspire slaves to rebel.
That is why, Handful (along with other slaves) is arrested by some white guards; in the workhouse, she suffers an accident which leaves her with limp.
When Sarah finds out, she immediately scolds her mother Mary for allowing this to happen. However, when she tries to help Handful (together with Nina), Handful refuses. It doesn't seem to her appropriate anymore to remain friends with white folks, inadvertent slaves themselves:
My body might be a slave, but not my mind. For you, it's the other way round.
Meanwhile, Sarah's father changes his beliefs as well.
From a private resort on the shore of New Jersey – where Mary sends him with Sarah so as to help him with his health – he writes back that he doesn't plan to get better.
Sarah is right, he says: slavery is evil.
He dies soon afterward.
Becoming a Quaker
Sarah decides to leave New Jersey and takes a boat. On it, she meets Israel Morris, an intelligent and compassionate Quaker who introduces her to his faith.
She stays with him and his children, even after the death of Israel's wife, Rebecca. This is frowned upon by Israel's sister and the Quaker community. In fact, Lucretia Mott, the only female Quaker minister Sarah meets in Philadelphia, is the only one who defends her.
Attracted by her passion and radical beliefs, and not wanting to cause Israel any more trouble, Sarah leaves his house to live with Lucretia in Philadelphia.
Back in Charleston
Back in Charleston, Handful is a bit worried that she may be sold by Mary to some strangers now that John is dead; however, Sarah's mother resolves to keep her on account of her sewing abilities.
Handful visits Denmark Vesey and tells him that her mother was pregnant with his child when she disappears; she finds out that it was Denmark who actually helped Charlotte escape; however, he has no idea where she is now.
However, he seems to have his mind set on a much bigger idea, i.e., a slave rebellion. Just like many other slaves, Handful is attracted to this and spends as much of her time as possible at Denmark's house.
Especially since living in the Grimké household has become all but intolerable for the slaves, now that they are left at the mercy of Mary.
The Return of Charlotte
Unfortunately, Denmark's plan for rebellion backfires and claims his life in 1822. And the African American slaves are punished even more harshly for any type of resistance in the years which follow.
That is why, in 1826, Charlotte escapes from another plantation and returns to the Grimké household, carrying with her Handful's then 13-year old sister Sky and $500, hidden in the quilt she had been sewing for years before Handful finished it in her absence.
Handful writes with the news to Sarah and Sarah is inspired to carry on her struggle for equality and inclusion.
Nina's Letters
Nina also writes to Sarah with information about her and the adverse conditions at Grimké's household.
Sarah soon learns that Nina plans to marry a Presbyterian minister. She herself gets a marriage offer from Israel; however, she decides to reject it even though she loves Israel dearly. In her eyes, becoming a Quaker minister and fighting for abolitionism and the rights of women is still a much higher and more important goal.
Nina is not that different from Sarah as well. In her letters, she writes of many of her subtle rebellions against the limited worldview of the Presbyterian community which ultimately culminate in her breaking off her engagement.
After doing that, Nina tells Sarah that she has decided to go North to live with her.
1835: Ch-ch-ch-ch-changes
A decade ahead and things at the Grimké household are worse than ever.
Now, the slaves have another brutal master to think about: Mary's eldest daughter also called Mary (or Little Missus for the slaves). And Handful and Sky are left all alone: the life-weary Charlotte passes away.
Sarah and Nina are more radical than ever. They cause all kinds of problems in the name of justice and are even expelled from a Philadelphia Quaker meeting on account of their behavior.
However, it is their behavior which catches the eye of abolitionist Elizur Wright – once again, a real person – who invites Nina and Sarah to hold a series of lectures against slavery. Sarah doesn't want to accept because of her stuttering, but Nina is there to encourage her.
Nina and Sarah's speeches in New York inspire many, including their organizer Theodore Weld who falls in love with Nina.
However, they also inspire the South to ban the sisters from ever coming back to their homeplace.
The Invention of Wings Epilogue
Back in Charleston, Handful happens upon one of Sarah's pamphlets and is flabbergasted to find out how ferociously her former master defends her rights.
After Mary, the Little Missus, finds Charlotte's quilt and deems it ugly, Handful writes to Sarah that she plans to escape with her sister Sky.
Sarah receives the letter at the reception of her sister's wedding to Theodore. She immediately writes back, imploring Handful to wait a bit for her to come back.
Handful does, and Sarah travels back to Charleston, despite the ban preventing her from doing such a thing.
In Charleston, she asks Mary to grant Handful her freedom; Mary agrees – but on one condition: not before her death.
However, Handful isn't interested in waiting anymore.
She and Sarah devise a plan and, their powdered faces hidden beneath mourning clothes, they slip past the guards and board a ship traveling to the North.
Sarah's luggage holds one crucial item, both financially and symbolically:
Handful's quilt.
You know, for everyday use.
Like this summary? We'd like to invite you to download our free 12 min app for more amazing summaries and audiobooks.
"The Invention of Wings Summary Quotes"
To remain silent in the face of evil is itself a form of evil.
Click To Tweet
If you must err, do so on the side of audacity.
Click To Tweet
There's no pain on earth that doesn't crave a benevolent witness.
Click To Tweet
I'd chosen the regret I could live with best, that's all.
Click To Tweet
If you don't know where you're going, you should know where you came from.
Click To Tweet


Our Critical Review
History remembers all the wrong people for all the wrong reasons.
Compared to most of our Presidents and military commanders, most of the people in this book are saints and angels.
So, thank you, Sue Monk Kidd, for writing such a humane and inspiring book about them.
They deserve thousands and thousands more.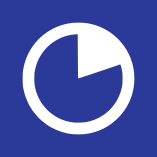 Learn more and more, in the speed that the world demands.