Thinking for a Change Summary
3 min read ⌚
11 Ways Highly Successful People Approach Life and Work
"Thinking for a Change" is a life-altering book that undermines conventional wisdom and presents many new thinking branches that can be customized.
About John C. Maxwell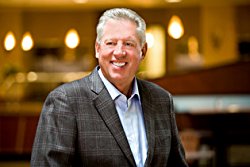 John C. Maxwell is an expert on leadership and the author of several bestselling books such as "The 21 Irrefutable Laws of Leadership".
"Thinking for a Change Summary"
Every process, endeavor, action or operations begins and ends with thinking! Successful people, in particular, know this and understand the impact.
In fact, proper thinking patterns consist of related but different thinking skills. Each one of those has a big role and if fully implemented can lead to success and prosperity in all realms.  
Big-picture thinking
You must persist on maintaining continuous growth and expansion. Same as the body, our mind also requires training. Never stop to look for new opportunities, which will give you the edge in personal and professional life.  Ask questions and listen intentionally when you're in the company of wise people.
Focused thinking
Focused thinking, as the concept implies, is based on aiming your attention at a specific point. Finding solutions to problems is facilitated by this method. It is mainly concerned with enforcing a transparent and robust approach to decision-making.
Creative thinking
In truth, many people believe that creativity is an innate characteristic, it's not something you develop over the years. Quite frankly, all children are creative and intuitive. We lose our creativeness in the adult world, but that doesn't mean it cannot be reignited.
Realistic thinking
Grown-ups idolize realism, and as time goes, the emphasis falls on practical reasoning rather than on chasing dreams and fantasies. Hoping for a better tomorrow is done differently; being a down-to-earth person means to advocate for facing the actual reality.
Strategic thinking
Strategic attitude is composed of analyzing the pros and cons of every decision. Such analytical approach focuses on planning before the implementation phase is underway.
Possibility thinking
In this case, the belief plays a pivotal role in reaching the outlined goals. Visualization as a part of the whole process is enforced at the beginning as a tool for motivation. The motto is "Visualize before you can materialize."
Reflective thinking
Reflective thinking reduces the stigma attached to the future and concentrates on the past. Looking back and seeing your mistakes is one way to improve your current status. It assists and helps each and every one to stay on track and adopt a disciplinary behavior.
Going beyond popular thinking
Staying safe in the herd is a cowardly method. If you want to distinguish yourself from your peers and the rest of the flock, one must utilize the "power of the unpredictable" and apply an out-of-box mindset. Tackle conventional wisdom and go for the trophy.
"Shared thinking"
Having mutual goals is a great way to ignite the fire in the hearts of many. The mind-blowing idea doesn't have to be unique nor yours, it has to be effective. Put your communication skills to the test and use brainstorm sessions to attract first-class propositions.
"Unselfish thinking"
It doesn't come as a surprise that success for most people is merely a reflection of personal gain. "What's in it for me" is not the only way. Helping others to achieve their goals gives birth to enjoyment that no other feeling can overshadow. A real win-win situation!
"Bottom-line thinking"
Underline your fundamental principles and conceptualize your thoughts. "Bottom line thinking" illustrated in financial terms indicates that you are striving for success in professional life. Evaluation of prosperity is based on self-imposed standards.
Like this summary? We'd Like to invite you to download our free 12 min app, for more amazing summaries and audiobooks.
"Thinking for a Change" Quotes
Dont ever be impressed with goal setting; be impressed with goal getting. Reaching new goals and moving to a higher level of performance always requires change, and change feels awkward. But take comfort in the knowledge that if a change…
Click To Tweet
Ideas have a short shelf life. You must act on them before the expiration date.
Click To Tweet
People with humility don't think less of themselves; they just think of themselves less.
Click To Tweet
Your thinking, more than anything else, shapes the way you live. It's really true that if you change your thinking, you can change your life.
Click To Tweet
There is no life as empty as the self-centered life. There is no life as centered as the self-empty life.
Click To Tweet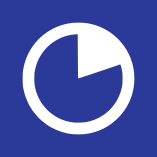 Learn more and more, in the speed that the world demands.