Tuesdays with Morrie Summary
10 min read ⌚
An Old Man, a Young Man, and Life's Greatest Lesson
We featured this book on our list of most inspirational books ever written, and we never got the chance to summarize it for you.
Time to right that wrong.
Join us on a few unforgettable Tuesdays with Morrie.
Who Should Read "Tuesdays with Morrie"? And Why?
As its subtitle suggests, Tuesdays with Morrie is about a relationship between a dying old man and an unhappy young man – a professor and a former student – "and life's greatest lesson."
And this lesson covers topics such as love and happiness, marriage and friendships, regrets and loss – and, ultimately, death.
In other words, that's not a hyperbole in the subtitle: you may, in fact, learn life's greatest lesson from this book.
And neither are the ones in the following two sentences: everybody should read Tuesdays with Morrie; because Morrie's lessons can certainly change your life.
Let's just say it this way: we would have loved to have Morrie as our professor; and, in a way, after finishing this book, we kind of feel like we did.
About Mitch Albom
Mitch Albom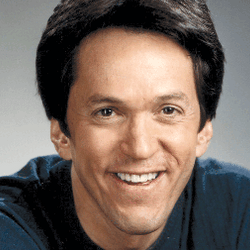 is an American journalist, author, screenwriter, musician, and TV and radio broadcaster.
He made his name as a sports columnist for Detroit Free Press, becoming one of the most award-winning sports journalists of his time. In fact, the Associated Press Sports Editors awarded him best feature writing honors 7 times and named him the nation's best sports columnist a record 13 times!
His first non-anthology book was simply titled Bo, an autobiography of football coach Bo Schembechler, co-written with him. The book went on to become a New York Times bestseller, just like his second book, Fab Five.
However, the real breakthrough for Albom came after Tuesdays with Morrie was published in 1997. One of the bestselling memoirs of all time, the book remained on the New York Times bestselling list for over four years, an unprecedented success for a book of its kind. Unsurprisingly, the book was turned into an eponymous TV movie, the most watched television film of 1999.