Braving the Wilderness Summary
9 min read ⌚
The Quest for True Belonging and the Courage to Stand Alone
It's Brené Brown once again!
Meaning: we don't have to introduce her at all.
Ever since her TED Talk on vulnerability became one of the Top 5 Talks of all time, Brené Brown has basically become a cultural icon!
You know her, you love her, you want to hear her thoughts on everything.
So, join her as he shares her most valuable lessons on:
Who Should Read "Braving the Wilderness"? And Why?
By now, you should be already familiar with most of Brené Brown's interests: vulnerability and courage, humiliation and pride, belonging and being an outsider.
In Braving the Wilderness she tackles once again all of them, mostly focusing on the last one of these dichotomies.
And, just like most of her other books, this one also analyzes the problems in a way which should attract both students of social sciences and common folks who just need someone to talk to.
Well, hurting people, Brené Brown is certainly someone you'll enjoy having a chat with.
About Brené Brown
Brené Brown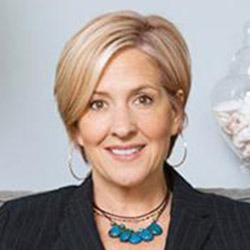 is a research professor at the University of Houston and New York Times bestselling author.
She has spent over two decades studying under-researched topics such as vulnerability and courage, empathy and shame, and is widely considered one of the world's most read and beloved experts on these subjects.
She is the author of half a dozen books, most of which we've summarized here: I Thought It Was Just Me (but it isn't) (2007); The Gifts of Imperfection (2010); Daring Greatly (2012); and Rising Strong (2015).
Braving the Wilderness was published last year (2017) and Dare to Lead: Brave Work. Tough Conversations. Whole Hearts. – Brown's most recent book – just four days ago.
Brown's 2010 TED Talk, "The Power of Vulnerability," has been seen over 36 million times (as of October 2018) and is one of the five most viewed TED Talks in history.
"Braving the Wilderness PDF Summary"
We all live in a bubble.
And no, we're not talking about multiverses or Bitcoin or any other kind of scientific or economic bubble.
No.
We're talking about something that, based on urgency, may be even more serious.
Namely, the filter bubble.
Put simply, the filter bubble is a state of intellectual isolation caused by personalized searches. They make your life easier, of course, but they also make humanity's future bleaker.
Why?
Because instead of using the Internet to connect with other people with different experiences and worldviews, you are using it to reinforce your previous beliefs and disconnect from everything else!
The Internet was supposed to usher us into an age of interrelatedness; instead, it is merely making us lonelier by the minute.
Enter stage Brené Brown.
Brené Brown, the Outsider
You see her now all smiling and vivacious and you are immediately overwhelmed by the feeling that she has her life all figured out.
And then you hear her sharing some of her past experiences and you realize that she may have already had more problems than you ever will.
In fact, most of Brené Brown's childhood was marred by a crushing fear that she doesn't belong anywhere.
As a little girl, she was oftentimes marginalized by everybody. It was a poisonous racially segregated environment and the white girls at her school didn't like her African-sounding names: Brené and Cassandra (Brown's middle name); on the other hand, her African-American friends of hers were somewhat afraid to hang out with her.
So, she was neither here nor there for most of her childhood.
Thigs got only worse in high school where she badly wanted to become part of her school's cheerleading team, the Bearkadettes. Just like her mother – who had met her father in this manner. (Stop guessing: her father was indeed the star of the football team).
Brown did everything within her power to become a member of the Bearkadettes; unfortunately, neither the liquid diet nor her perfect routine didn't help her make it.
And to top this off, her parents were disappointed in her for not making it to the team.
To fight pains such as this, Brené started to drink. So much, in fact, that she had to join the AA.
Guess what?
They didn't want her there either, suggesting her to try the Co-Dependents Anonymous group instead!
Brené Brown Discovering Herself
Most of the people you know have gone through what Brené Brown did in her early years.
And it always boils down to the same problem:
We put a lot of energy to belong to something; read between the lines and that means that you are, in fact, putting a lot of energy to be something that, deep inside, you are not.
Back in 1987 Brené Brown was at one of the worst stages in her life. She spent most of her time drinking and smoking, partying even when she had no energy for it.
That was her way of forgetting about herself.
And then she met Steve, the man she would eventually marry.
The best part about Steve?
He saw through Brené's attempts to belong somewhere; and started guiding her toward self-belonging. Three decades later Brown would explain to the world how she managed to do this, as a guest on Oprah.
Namely, permission slips.
Suddenly, next to Steve, Brené realized that she could permit herself to be the person she actually was. No conventions, no exhausting liquid diets you need to go through so that you can be accepted.
Just herself.
In fact, her fist permission slip stated: "Be goofy, have fun and enjoy life."
And she has tried doing that ever since.
Brave the Wilderness Inside You
You are such a unique individual that no one has ever lived a life like the one you're currently living.
That's as close to a fact as an opinion can get.
So, it's only natural that conventional wisdom may not work: your own self is a one-of-a-kind wilderness.
Whatever you do – treat it as such.
Of course, this means that your path through it is also unique and that you need to find it on your own. But, believe us – you will!
Because, deep down inside you, you actually know that walking inside it is what life is all about. "If you can see your path laid out in front of you step by step," advised Joseph Campbell, "you know it's not your path. Your own path you make with every step you take. That's why it's your path."
And Campbell was one of the smartest and most inspiring people of the 20th century.
So:
Stop walking through the world looking for confirmation that you don't belong. You will always find it because you've made that your mission. Stop scouring people's faces for evidence that you're not enough. You will always find it because you've made that your goal. True belonging and self-worth are not goods; we don't negotiate their value with the world. The truth about who we are lives in our hearts. Our call to courage is to protect our wild heart against constant evaluation, especially our own. No one belongs here more than you.
Key Lessons from "Braving the Wilderness"
1. The First Lesson of Self-Belonging: Brave the Wilderness Inside You
2. The Seven Traits of Trustworthy People
3. Tackling Loneliness and Ways to Burst the Bubble
The First Lesson of Self-Belonging: Brave the Wilderness Inside You
There's a reason why everybody wants to belong to someone or something.
And that reason is quite obvious: it's quite difficult to go through life alone. Men are social beings – and that's exactly what Aristotle thought was their defining trait.
However, it is difficult to belong somewhere if you don't know who you are. In that case, all of your attempts to become part of a group are actually wild guesses, shots in the dark. "Be careful who you pretend to be," warned us once Kurt Vonnegut. "You might forget who you are."
Well, Brené Brown is here to update this advice.
The best way to forget who you are, she says, is to never understand yourself completely in the first place.
And if you want to do that, be prepared to make some steps in the wilderness:
Belonging so fully to yourself that you're willing to stand alone is a wilderness — an untamed, unpredictable place of solitude and searching. It is a place as dangerous as it is breathtaking, a place as sought after as it is feared. The wilderness can often feel unholy because we can't control it, or what people think about our choice of whether to venture into that vastness or not. But it turns out to be the place of true belonging, and it's the bravest and most sacred place you will ever stand.
Look at it this way: nobody belongs to this place more than you.
Even if a wilderness, your self is a very unique place: your very own, personal Shangri-La.
And nobody can explore it better than you!
The Seven Traits of Trustworthy People
Self-belonging is not as easy as it sounds.
It means making yourself open to your traumas and pains and vulnerable to other people's opinions and judgments.
But it's worth it!
Especially if you can find trustworthy people you can talk to, dependable friends ready to listen to your
According to Brené Brown, these people share these seven traits:
1. They are reliable, which is self-evident;
2. They own their mistakes which is something people rarely do nowadays;
3. They are capable of respecting boundaries, meaning they know that they should leave you alone when you want to be alone, even if that means going to the cinema without company;
4. They are capable of keeping confidential information safe; so, be wary of people who can't keep your secrets because the betrayal of trust is one of the most traumatic experiences one can go through;
5. They are capable of making decisions with integrity; integrity is underrated in a world of lies and money;
6. They are non-judgmental; they know that we all make mistakes and that pointing them out repeatedly helps no one;
7. They are generous; with everything; meaning: with them, you're never the only one who shares.
Tackling Loneliness and Ways to Burst the Bubble
If you're feeling that people are too divided, then be aware that it's not exactly a feeling: it's a fact.
For example, only a quarter of Americans supported a specific candidate overwhelmingly back in 1976; however, just a few years ago, more than four fifths were either strongly for Trump or strongly for Hillary Clinton! And, in the meantime, the number of people who describe themselves as lonely more than doubled!
We explained at the beginning of our summary why this is happening. The same mechanism applies to both examples. Put simply, we live in a world designed to keep us inside a bubble.
We don't experience anything out of our comfort zone, because it's so easy to stay inside it: personalized ads, personalized searches, and even personalized channels.
The solution spells itself: do the opposite of what Google or YouTube or your inside voice suggests you! Experiment! Experience the difference! And see for yourself whatever suits you best.
At a certain point during your journey, you'll undoubtedly come across a place, a person, a point where it will all make sense.
Congratulations: you've found your way through your inner wilderness.
Now you belong to yourself.
The side-effect?
You already belong to others as well.
Like this summary? We'd like to invite you to download our free 12 min app for more amazing summaries and audiobooks.
"Braving the Wilderness Quotes"
You are only free when you realize you belong no place—you belong every place—no place at all. The price is high. The reward is great.
Click To Tweet
But what we know now is that when we deny our emotion, it owns us. When we own our emotion, we can rebuild and find our way through the pain.
Click To Tweet
Sometimes the most dangerous thing for kids is the silence that allows them to construct their own stories—stories that almost always cast them as alone and unworthy of love and belonging.
Click To Tweet
Courage is forged in pain, but not in all pain. Pain that is denied or ignored becomes fear or hate.
Click To Tweet
We want to be part of something, but we need it to be real - not conditional or fake or constantly up for negotiation.
Click To Tweet


Our Critical Review
"It is inevitable —we will fall," notes Simon Sinek in a review of Braving the Wilderness. "We will fail. We will not know how to react or what to do. No matter how or when it happens, we will all have a choice—do we get up or not? Thankfully," he adds, "Brené Brown is there with an outstretched arm to help us up."
Just like most of Brown's books, Braving the Wilderness does feel as if an outstretched arm. It is both compassionate and empowering. Add to that mixture a lot of goodhearted humor and few mantras you'll never forget – and you have a reason why you should read this book as soon as possible.
Especially if you feel like nobody understands you.


Just a regular guy with a knack for writing, and digital marketing.
Emir is the Head of International and SEO at 12Min. In his spare time, he loves to meditate and play soccer.