101 Ways to Power Up Your Job Search Summary
5 min read ⌚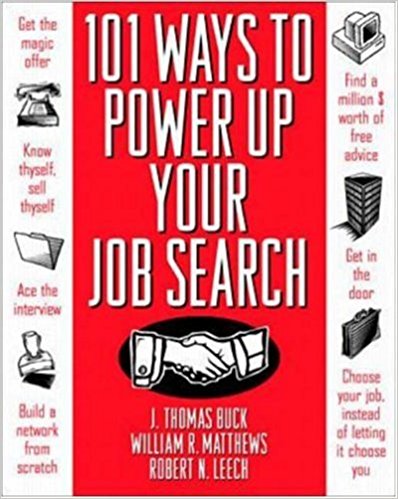 Times change. Jobs change. Requirements change. So, set aside musings of the old ways of conducting job hunts, and start thinking about a strategic approach to searching for employment.
Who Should Read "101 Ways to Power Up Your Job Search"? And Why?
"101 Ways to Power Up Your Job Search" is made of developed techniques which will help you uncover your talents, skills, and needs, and will lead you through the job-quest process. The style is straightforward and conversational, but the book is far from simple.
The questions that the authors ask are going to make you self-reflect and drastically improve, even if you are currently part of the business environment.
Therefore, we recommend this book both to people who are seeking for employment, as well as to already employed individuals who wish to be prepared for the changing requirements of the job market.
About Thomas Buck, William Matthews & Robert Leech
The authors of this book are all connected to Prism Performance Systems, a change management consulting company.
Thomas Buck is the company's president.
William Matthews works as a senior consultant.
Robert Leech works both in his consulting firm, R.N. Leech & Associates and as a consultant with Prism.
"101 Ways to Power Up Your Job Search Summary"
Start by evaluating yourself and finding out where you could use career development help, before your job hunt (or before you quit your present place of employment).
How content would you say you are with your analysis of your abilities and qualities? Is it accurate to say that you know about all the career alternatives that may suit you? Could you say that you have enough insight into networking strategies?
Have you examined the sorts of companies that offer jobs that would suit you? Are you confident in your interviewing abilities? Answering these questions is where you should start.
Next, define yourself and your search. Your qualities, skills and your feelings ought to be your guide. Regardless of whether you are searching for another job because you have been cut back, or because you quit, or for an entirely different reason, you should first be clear about your self-identity and what you truly need.
This is your chance start walking a path that will bring you fulfillment later on. Continue by listing your achievements.