15 min read ⌚
Quick Summary: "Blitzscaling" by LinkedIn and PayPal co-founder Reid Hoffman introduces readers to the revolutionary scaling process from the title, which turns business strategies on their head by prioritizing speed over efficiency even at the cost of uncertainty. The long-term goal is to blow competitors out of the water by creating a lasting competitive advantage via scaling itself.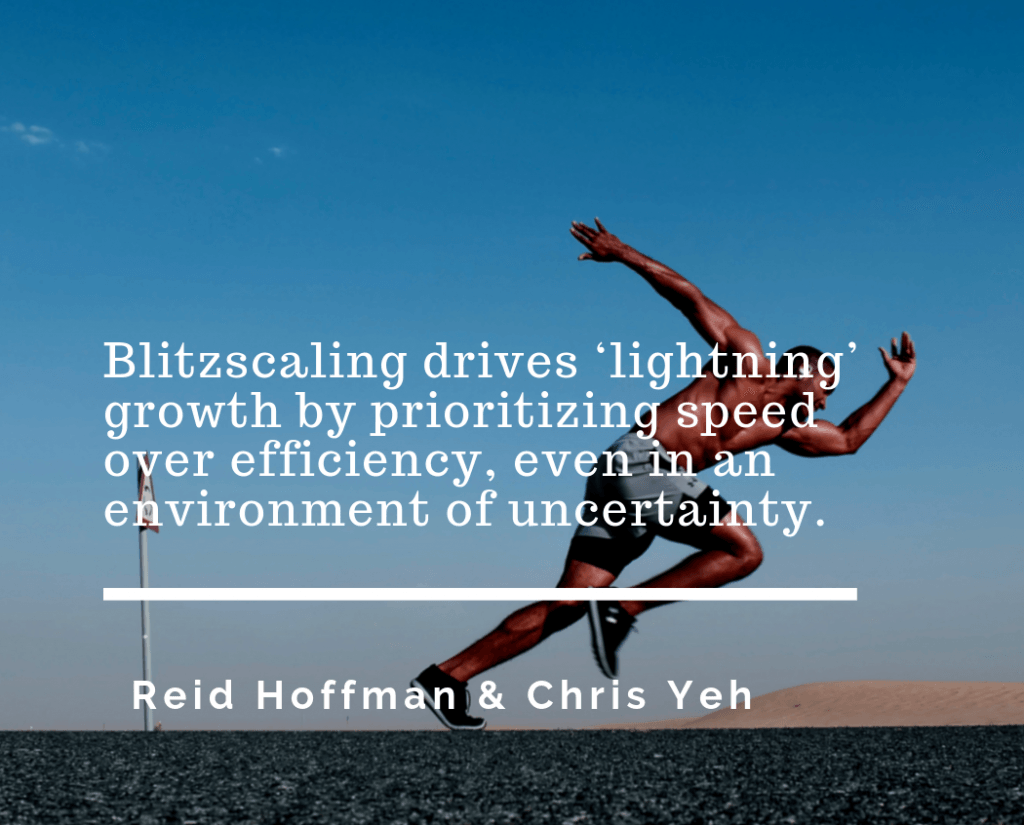 Who Should Read "Blitzscaling"? And Why?
"This book is for anyone who wants to understand the techniques that allow a business to grow from zero to a multibillion-dollar market leader in a handful of years," write the authors of Blitzscaling themselves in a chapter that all but shares the title above.
"Whether you are a founder, a manager, a potential employee, or an investor," they add, "we believe that understanding blitzscaling will allow you to make better decisions in a world where speed is the critical competitive advantage."
Blitzscaling PDF Summary
"When a start-up matures to the point where it has a killer product, a clear and sizable market, and a robust distribution channel," writes Reid Hoffman in the "Introduction" to Blitzscaling, "it has the opportunity to become a 'scale-up,' which is a world-changing company that touches millions or even billions of lives."