Fifty Shades Darker PDF Summary
5 min read ⌚

Did you read "Fifty Shades of Grey" and wonder how Christian and Ana's story continues?
They are in for a bumpy ride!
Read on to find out if you will enjoy it.
Who Should Read "Fifty Shades Darker"? And Why?
"Fifty Shades Darker" is the second part of the trilogy that has "shaken" the literary world.
It continues the fast-paced story about Christian and Ana Grey, and them overcoming different problems that question their relationship.
We recommend it to all readers who took a liking in the first novel.
On the opposite, if you find yourself enjoying complicated reads and classics, this is probably not going to be your cup of tea.
E. L. James Biography

E. L. James is an English author that became a worldwide phenomenon after she published the trilogy "Fifty Shades of Grey." Before she became a full-time author, she was writing Twilight fanfiction.
Plot
A few days after ending things with Christian Grey, the heroine of the novel Ana begins working for Jack Hyde, as his personal assistant and editor at Seattle Independent Publishing.
Jack Hyde likes her more than just an employee, and he states his interest in more than one encounter, but she turns his offer to go out down.
When Ana needs to attend a gallery exhibit happening in Portland she gets an email from Christian, who inquires about whether she needs a ride to there.
They attend the gallery exhibit together, and after they meet, they get together again.
Christian finds the portraits of Ana amusing (the artist is her friend), and he buys them all partly because he also would not like random people to have them.
Apart from that, he has also bought the SIP and kept it a secret, as he must do for some more time as well. He is the one to blame that a past business trip to New York that she was supposed to go to with Jack fell through.
She is outraged that he is interfering in her professional life, and he tries to make her believe that he has done all of that to protect her.
He tells her that Jack has been abusive to his previous assistants as well and that he will not let it happen to her.
Although it turns out that his claims are valid, since Jack soon starts blackmailing Ana and asks for sexual favors, all these actions of Christian are only painting a picture of his possessive personality.
Ana knows self-defense, and she uses it to escape from Jack, who is later fired by Christian because of his attitude.
During one masquerade ball, which Ana attends along with Christian, she meets Elena, the woman that brought Christian into the BDSM way of life. She is actioned, and her first dance is, of course, bought by Christian.
However, she is not happy that Christian is not only in contact with his ex Elena, but they also own a salon together.
If you thought that that is the only ex she meets, you are wrong!
It seems that this guy has many ex-girlfriends with different tendencies since Ana is soon stalked by one of them, Leila, who is mentally unwell, and owns a gun (which she also points at Ana when she breaks into her apartment).
Where was she until now?
Well, apparently she was happily in love, and when her lover died in a car crash, she got obsessed with Christian again.
Christian fixes the problem, but Ana's doubts about their relationship grow only stronger.
He seems afraid that she is about to leave him and proposes to her.
Is that where people get the idea that marriage and kids fix the problems couples have in their relationship?
In the meantime, the artist friend of Ana, Jose, comes to Seattle to visit her.
Christian, of course, does not trust him, and he does just what any other possessive person would do – limits her freedom and lets her only see him if he is there and they both stay at Escala.
But then, he appears a bit too late, and Ana is quite concerned. It turns out that on his way to the hotel his helicopter had a problem and he had an accident.
It is a moment when Ana realizes that she loves him and cannot bear to lose him and accepts to marry him.
Is it the happily ever after you were waiting for?
No, wait, there's more.
Fifty Shades Darker Epilogue
The book resolves its story on Christian's birthday. He has the celebratory party at his family's home, during which he also announces his engagement to Ana.
On this party, a few things happen: Elena accuses Ana that she only wants Christian's money, his mother finds out about her friend Elena preying on her son, Christian ends the business relationship with her, and we find out that Jake was behind Christian's helicopter accident as an act of revenge.
The book's story ends with a really romantic scene of Christian properly proposing to Ana, and she accepts.
Again.
The end.
Huh? What was that?
Yes, that was what I was asking myself as well.
Like this summary? We'd Like to invite you to download our free 12 min app, for more amazing summaries and audiobooks.
"Fifty Shades Darker PDF Quotes"
This is me, Ana. All of me...and I'm all yours. What do I have to do to make you realize that? To make you see that I want you anyway I can get you. That I love you.
Click To Tweet
I'm anything but fine. I feel like the sun has set and not risen for five days, Ana. I'm in perpetual night here.
Click To Tweet
You love me, I whisper. His eyes widen further and his mouth opens. He takes a huge breath as if winded. He looks tortured—vulnerable. "Yes, he whispers. I do.
Click To Tweet
You're the only person I'd fly three thousand miles to see.
Click To Tweet
I thought I'd broken you. Broken? Me? Oh no, Ana. Just the opposite. He reaches out and takes my hand. You're my lifeline he whispers.
Click To Tweet


Our Critical Review
This was the worst summary I have written so far.
But how could I write something comprehensive about a book that goes from being a romance to horror, thriller, and action mixing up plot lines and genres and whatnot, becoming a chaotic mix of words that I cannot find the point of?
And let's not mention all the unhealthy relationship moments that are romanticised in it. I have quite a big problem with that part.
I would not say it is a satisfying read, but then again, many would disagree.
So, it is up to you to decide if you like it after you have a taste of it yourself.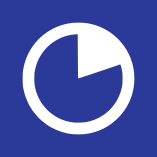 Learn more and more, in the speed that the world demands.