Free Gift Inside!! Summary
5 min read ⌚
Forget the Customer. Develop Marketease
The customer-centric organizations have a challenging task ahead of them.
Many organizations are forced to reshape the way of doing business by teasing the customers and hoping that they will come to them.
Now, we take a look at how easy or difficult this can be.
Who Should Read "Free Gifts Inside"? And Why?
Marketing clarifies the essence of contributing to the business by successfully promoting company's products or services. It is a job which involves creativity and most importantly ingenuity.
This magnificent out-of-box book defies the basis of marketing and challenges everything you've been taught up to this point.
In the end, it all comes down to your flexibility to adapt and overcome. "Free Gift Inside" is intended for persons whose job is linked to promotion, creativity and most importantly sales.
About Stephen Brown
Stephen Brown currently works at the University of Ulster as professor of marketing research.
He held respectable positions at several universities like the University of Utah; Northwestern University; and the University of California.
As an author Stephen Brown has written a dozen books including "Romancing the Market" "Postmodern Marketing" "Marketing Apocalypse".
Journal of Marketing is among the few journals which had the honor to publish some of his work.
Harvard Business Review and Journal of Advertising and Business Horizons did the same.
"Free Gift Inside!! Summary"
Marketers hate to hear that – putting so much effort trying to satisfy the customers is a conventional strategy (Not even the loyal ones). The very idea makes them sick because it confronts the very foundation of marketing.
The digital marketing circles are more flexible when it comes to adjusting to the new "tease-centric" perspective. Experts have taught the past generations that marketers need to make the first step – meaning get totally involved in the selling process which doesn't allow any mistakes.
Misguidances have let the new generation to believe in full customer satisfaction – as the only outcome to successfully managing a company. The pressure was on their shoulders, a robotic institution without any room for errors.
What was the plan?
These marketers realized that businesses ask them to lure other managers, staff members, associates and co-workers into the "perfectionist gathering". The customer-centric organization had no other path, then to reexamine their customer-focused mentality and methods of building long-term relationships.
The conclusion is not to pursue customer care or adopt a new advanced technology which will improve the cost-benefit ratio. Chasing customers is like chasing girls, avoid getting too pushy is the only recipe for success.
Many marketers have spent the majority of their career cycle pursuing an impossible dream.
The loyalty companies expect, exists only in their minds, as soon as someone comes with a better offer – "yours truly" type of consumers will take shelter under someone else's proposition.
Sitting in two chairs at the same time is not possible either. One thing is for sure; the modern society hasn't got a shortage of commodities.
All kinds of products and services are being distributed to the end-customers. The unlimited choices leave plenty of room for them to scan, seek and ultimately use the best one.  
The "Free Gift Inside" book meets its objective by defying the academic theories contained in various marketing books and articles. Over and over again, these books only add fuel to the fire and confuse the readers with it unconcise strategies on how to lure customers.
Even if it may sound tempting, these marketing approaches don't produce real value at all. Management disciplines have a task to undergo a sequence of steps to finally get the desired outcome, which derives from good planning.
Seeing the customer as the center of the universe is an expensive method, for increasing sales and profits. The author – Stephen Brown contradicts not only the theory but the whole system.
Debates or arguments unfold all the time – leading to a dead end situation. According to multiple studies, customers don't exactly know what they are looking for. They are drifting around, exploring the features of their desired commodities without a single specification in their minds.
We acknowledge this research conducted by Steph Brown and his fellow associates.
Strategies have varied over the years, as soon as someone comes with a better solution a new proposition reveals itself. Marketers need to be prepared to solve problems, to forge relationships and ultimately to make sales.
How can you do exactly that with a fixed mindset?
Every well-educated salesperson knows the basics for making a deal, one of them is to present your product successfully.
The world already experiences an overflow of marketing strategies which by some standards don't keep up with the digital age.
Key Lessons from "Free Gift Inside"
1.      Don't be an imitator
2.      Apply word of mouth marketing
3.      Entertain your customers
Don't be an imitator
Sometimes the rarity defines the product's value or price. When an item known for its uniqueness is presented on the market, the price will go up.
Marketing is all about playing with people's mind. If you are aware of their behavior, you'll be dancing all night long. Exclusivity opens the door to success.
Apply word of mouth marketing
The crowd sometimes goes for the product which conveys the strongest message – with complete disregard of item's features. Wisdom is to look beyond the basic marketing concepts and enter your customer's' mind.
The buyers like the buzz and they follow the community.
One-on-one marketing campaigns will give you the perfect word-of-mouth strategy for your company leading to long-term benefits.
Entertain your customers
Most importantly don't focus too much on the features, make the people feel excited by your presentation.
The power of amusement can give your campaign a success beyond your wildest dreams.
Like this summary? We'd Like to invite you to download our free 12 min app, for more amazing summaries and audiobooks.
"Free Gift Inside!!" Quotes
In our world of identical products, indistinguishable brands, and same-old, same-old marketing campaigns...it is necessary to stand proud, to stand tall and to shill, shill and shill again.
Click To Tweet
These days, every business is in show business.
Click To Tweet
For all of today's fixation on the authentic, there is no such thing as authenticity, only varying degrees of inauthenticity.
Click To Tweet
In this world of seemingly limitless choice the only thing that is scarce is scarcity itself.
Click To Tweet
Contrary, then, to the contentions of the consultancy conspiracy, marketing is not about customer centricity.
Click To Tweet


Our Critical Review
All things considered, "Free Gift Inside" is a useful book for marketers capable of coping with the burden of a true profession. An all-around decision-maker who seeks new and fresh ideas to apply in the marketing world.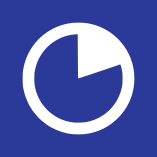 Learn more and more, in the speed that the world demands.