Dealing with People You Can't Stand Summary
5 min read ⌚
How to Bring Out the Best in People at Their Worst
What are you going to do with the bullying problem?
If you think that is proper to wait – do it, but don't burst into tears when you ran into trouble once again.
Here we summarize the key features that will help you "beat" the bullies in your office or wherever you meet them.
Who Should Read "Dealing with People You Can't Stand"? And Why?
We all strive to gain respect and recognition but are we using the right tools – probably not, since the lack of kindness has led us to many problematic situations.
These behaviors must be confronted once and for all! Even if you are the victim, never behave like one. Do your job, put a lot of effort into trying to make things.
If nothing else works, you have no other options than to take matters into your hands.
It is highly recommended for people working in human resource departments, considering their complicated status. If you have a problem with your co-workers, associates, managers perhaps it is time to learn how to deal with those organizational conflicts.
About
Rick Brinkman 

and

Dr. Rick Kirschner

Rick Brinkman and Dr. Rick Kirschner started their professional careers as full-time physicians who focused on the emotional and psychological aspects of wellness and other treatments.
Their cooperation spreads far beyond the office which led to many collaborations.

"Life by Design" is also co-authored by them (including other video and audio materials). Their client base is constructed by many global brands such as AT&T, Texaco, HP, etc.
"Dealing with People You Can't Stand Summary"
You work with them, so it is obvious that you know these people from your office. In every company, there are some profiles of people like "I know everything guy" "The mysterious Jack" The dominating Jack" "The crafty talker" the Gossip girl" etc.
Unfortunately, building a character is often described as an unalterable process. For your sake, it is necessary that you find several partners with whom you can build a long-term cooperation based on mutual trust and sometimes even "mutual enemies".
Nevertheless, don't get your hopes up, because even those you call friends are periodically competing against you. The sooner you realize that the firms are filled with downers, complainers, and jealousy, the better.
You'll be able to observe these tendencies from a different, and broader standpoint unless you are also involved in "behind-the-back" activities. Sometimes, being around downers subtly persuades you to become one too.
Avoid interacting and sharing too much info with those individuals, stick to your dignity, moral and self-respect. Trust your intuition, because, at the end of the day, all you have left is you. 
It is normal that certain characters are not suited for each other and one group don't get along with others. With this in mind, we can all draw a conclusion who brought hatred and conflicts on Earth. For centuries we've been fighting on causes that cannot be remembered.
In reality, the society will always have its abused and immoral side. Take part in the resolving procedure; don't run away when things get a little messy with your associates.
Learn proper techniques and come out a winner on the other side. People often misunderstand the need for a defensive approach with the urge to attack (verbally).
Never start a war, let your gentle and kind manners respond on your behalf. If there is no other solution, Brinkman and Kirschner's techniques may come in handy, which you can find in the book.
The Authors of the "Dealing with People You Can't Stand" book Dr. Rick Brinkman and Dr. Rick Kirschner analyzes ten intriguing, if slightly false, personalities and advises how to address them using several communications techniques.
Don't look at it as a textbook method, based on facts; it is more like an intuitive approach without any scientific approvals. It is more like a simple guidebook (handbook) composed of strategies for using different communication tactics and reverse psychology to handle psychologically harsh environments.
Before you get into complicated discussions, try focusing on what the interlocutor wants from you. This approach represents the best strategy.
You should look one step ahead because that will give you the edge in any debate, regardless of the topic being discussed and your expertise in it.
You are probably familiar with the saying – "Let Your Action speak louder than words". The amount of energy a person invests in the process of building relationships tells a lot about him/her.
Many professionals have praised this book, not only because of its content but for its simplicity and transparency. Brinkman and Kirschner hope that their classic will not join the endless collection of books on your dusty bookshelf.
Key Lessons from "Dealing with People You Can't Stand"
1.      Notice the problem
2.      Take care of yourself
3.      Believe in yourself
Notice the problem
You come to work as usual, and some tension is felt in the air. Sound familiar? – We bet it does.
What would you do?
There is no solution at first, but it is crucial that you are aware of the situation. The embodiment of a good working atmosphere is self-sacrifice and awareness. Let go of your ego, encourage others even if they don't feel ready to embark on such inner adventure.
Take care of yourself
Don't take your war someplace else, nor you should take things too personally.
Basically, all of these people want your attention out of jealousy.
Neutralize them by questioning their ideas and provide feedback for them. Once their competitive attitude appears on the surface, the game is lost!
Believe in yourself
Ultimately, all it takes is a little bit of self-esteem. If your co-workers see determination and authority coming out of you, they will back away.
Afterward, if a bad situation occurs, you must find out who is responsible for the corporate's mess. Don't show sympathy for any troublemaker.
Like this summary? We'd Like to invite you to download our free 12 min app, for more amazing summaries and audiobooks.
"Dealing with People You Can't Stand" Quotes
Expressions of negativity can be virulent, spreading like the flu through teams of people.
Click To Tweet
Complaining to people who can do nothing tends to lower morale and productivity, while postponing effective action.
Click To Tweet
Perhaps you've heard the proverb, "Give people a fish and they eat for a day, but teach them to fish and they eat for a lifetime." Well, it is also true that "you can lead people to water, but you can't make them fish.
Click To Tweet
Your behavior changes as your priorities change.
Click To Tweet
Whiners feel helpless and overwhelmed by an unfair world. Their standard is perfection, and no one and nothing measures up to it. But misery loves company, so they bring their problems to you. Offering solutions makes you bad company, so…
Click To Tweet


Our Critical Review
"Dealing with People You Can't Stand" is a book with an abundance of tips able to transform you into a smooth talker (even with those you don't like). As said before, every company has its social crisis, the closest thing to a solution is to know the root of the problem.
In this case, that's arrogance! If you have a job related to managing relationships, this book will undoubtedly fit you and your surroundings.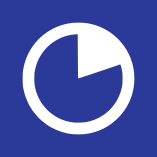 Learn more and more, in the speed that the world demands.