How Will You Measure Your Life? Summary
5 min read ⌚
Finding Fulfillment Using Lessons From Some of the World's Greatest Businesses
A great career, deep happiness, great relationships – you can have it all!
You just need to learn how to get it.
That is where we come into play.
Who Should Read "How Will You Measure Your Life?" and Why?
"How Will You Measure Your Life" is a book about motivation, that will teach readers the right ways to motivate others, and will show them the path to both professionally successful life and a genuinely happy one.
We recommend it to all readers who want to learn the secrets to motivation, and who want to strengthen the relationships with their loved ones.
About Clayton M. Christensen, James Allworth and Karen Dillon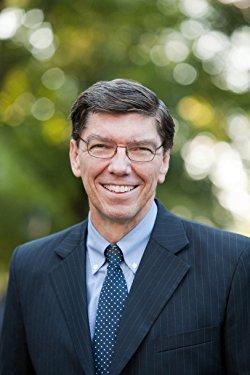 Clayton M. Christensen is a Professor at the Harvard Business School and a critically acclaimed author.
James Allworth is a Baker Scholar at the Harvard Business School.
Karen Dillon is a former editor of the Harvard Business Review and an investigative journalist.
"How Will You Measure Your Life? Summary"
If we ask you now what would you need to feel happier at work, what would you say?
Some extra cash?
More admiration from your coworkers?
Most probably, your answer will lie somewhere along these lines.
However, the tangible things will not be the ones that will actually make you happy, although you intuitively believe they will.