5 min read ⌚
The New Science of Leading Change
In the background of decision-making processes, influence has a huge role.
In either case, we accept things as they are, without striving for a change. The worst of the worst is your inability to influence your life.
Who Should Read "Influencer"? And Why?
Sooner or later, a person realizes that influence or impact is everything. It is a scale which calculates your strength to handle stressful situations.
Our team highly recommend this book to anyone who is trying to reshape the complexity of this world into something more meaningful like social change.
The eager ones will immediately notice the opportunity that is presented here. 
As such it is intended for any knowledge seeker who wishes to make an impact on the world.
About K. Patterson, J. Grenny, D. Maxfield, R. McMillan & Al Switzler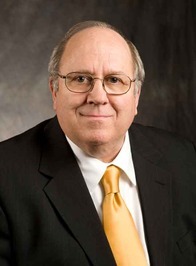 Kerry Patterson and Joseph Grenny are public speakers and writers. Joseph is also one of the founders of a non-profit organization.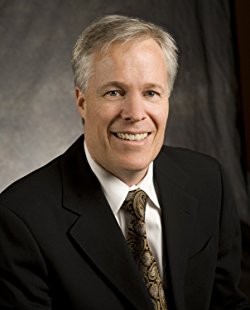 Despite being a speaker – Ron McMillan also works as a consultant. Al Switzler has a role at the University of Michigan.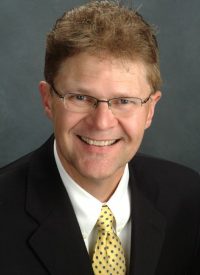 David Maxfield shares his passion for writing with his colleagues and periodically performs a speaker as well.
"Influencer Summary"
People often miscalculate the impact their decisions have on someone else's life. As an illustration of this point, the authors confront your incapability of change, and challenge you to become "The Influencer". The most considerable role in this procedure belongs to the problem-solving capacity aligned with the courage to pull strings.
Handle those small irritating problems that you've been avoiding all along, stop going unnoticed when you're in a meeting or someplace else. The one-sided attitude is a mere reflection of your logic by which you function during the day. By adopting a "NO," you're on the way of developing a "stone" personality– referring to your stubbornness.
"Influencer" offers you an opportunity to reduce your complaining by learning some useful methods which can pull you up from the self-constructed pitfall. Generally speaking, by focusing on yourself, you'll more easily adapt to the changeable circumstances which can drive us crazy.
Now, you can learn how to become more vigilant by gaining momentum and grow into an influencer. Life isn't a toy to play with; it teaches you something new every single day whether you like it or not.
The final analysis may sound too optimistic, but if you take all the actions done by Mimi Silbert into consideration, your mind will absorb the concept effortlessly.
This book enters the "one-of-a-kind" category, a pure joy just waiting for the perfect reader to emerge. Undoubtedly, you'll find a lot of inspirational quotes, sentences, and examples which will lure you to step up and do something about your current living situation. Occasionally, those who take the hide-road while struggling to apply changes in their life, give up on a long-run because they have no fight left in them.
Lack of devotion, persistence, and eagerness compose the guilty party which takes us to ruins leading to a "do or die" situation. Kerry Patterson, David Maxfield, Joseph Grenny, Al Switzler & Ron McMillan the authors of "Influencer" – present before you dozens of helpful tactics to spark optimism and apply the right way.  
Constructive self-criticism will enable you to focus on what deprives you of influence. It would ease up your life, if you understand that optimism is not "out-of-box" mindset, it's much more realistic then your previous addiction to stubbornness.
All it's possible if the right approach is adopted, the claim that success is a worldly creation – unworthy of your attention, explains your inner state. Take from this life as much as possible, uncover realistic examples and analyze yourself.
How to find the perfect balance between influence and inferiority? Having too much impact on everything can destroy relationships and other emotional processes. Creativity represents the fundamental "bridge" for merging these two into one.
In the meantime, the world imposes opinions on us, which are not trustworthy due to the fact that some of them are written by depressed people who just share their perspective. Societal constraints transform the artistry into robotization, meaning that you have to separate yourself from the mass and act on your own.
Too much pride will do you no good either.
Every individual felt the societal restrictions on its skin; sometimes even embedded deep into our minds. The struggle for influence and defiance towards those imposed concepts starts from within.
Later on, the resistance will manifest differently by eliminating the social ideas which don't serve our interest. Are you a mediocrity fighter or a courageous person? "Influencer" can shape your mindset by promoting uniqueness instead of collectiveness.
Key Lessons from "Influencer"
1.      Use motivation as a tool for influence
2.      Domination versus Control
3.      Adjusting to change
Use motivation as a tool for influence
Sometimes people act as though they need someone's advice. The truth is we often try to look cool regardless of our interest.
Motivate yourself to follow your beliefs no matter what, the influence you make during that process will serve as leverage for other procedures.
Domination versus Control
When people are not showing their appreciation for your efforts – step away. Let their behavior and success be the judge.
The most fundamental error influencers make – They are not ready to admit defeat. Being the control force doesn't put you in a position to change the nature of things, it only allows you more space to act upon.
Adjusting to change
Putting pressure on others is not a good policy for stimulating transformation.
Anyone familiar with mass movements knows the devastating force of these actions. Try to approach others subtly, look from their point of view and help them adjust to change.
Like this summary? We'd Like to invite you to download our free 12 min app, for more amazing summaries and audiobooks.
"Influencer" Quotes
The desire to be accepted, respected, and connected...really pulls at human heartstrings. And as far as the rest of us are concerned – managers, parents, and coaches – learn how to co-opt this awesome power, and you can change just about…
Click To Tweet
Learn how to transform taboo subjects into a routine part of the public discourse, and you will possess an enormously powerful tool for dealing with some of the toughest cases imaginable.
Click To Tweet
Phobics typically remain phobics because they rarely disconfirm their unfounded fears head-on.
Click To Tweet
When we inspect our actions from a moral perspective, we're able to see consequences and connections that otherwise remain blocked from our view.
Click To Tweet
We can become powerful influencers.
Click To Tweet


Our Critical Review
Express your views freely, let everyone see your uniqueness, don't be afraid to stand alone! Furthermore, you have to challenge the society by conducting a series of analyses on how "Influencer" can make an impact here and there.


Just a regular guy with a knack for writing, and digital marketing.
Emir is the Head of International and SEO at 12Min. In his spare time, he loves to meditate and play soccer.