3 min read ⌚
The Power of Self-Discipline
Being successful and happy is tricky if not impossible for those who make excuses. It sounds logical, nothing extraordinary.
"No Excuses!" displays 21 easy-to-follow and implement, self-control methods that are crucial for mastering your craft.
About Brian Tracy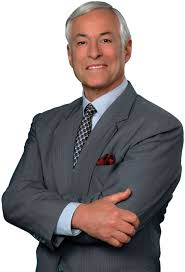 Brian Tracy is the author of many bestsellers including "Eat That Frog," he is also a motivational speaker.  
"No Excuses! Summary"
Brian Tracy designed formula for overcoming obstacles and reaching victory at all levels. What does it take? – Only self-discipline. The key to success and happiness is the ability to adapt to any situation, regardless of its significance.
At any point, one may come up with a handful of excuses to justify its failures and defeats. However, such scenario and mindset are your biggest enemy. Burn that list made of excuses, or thorn it to pieces. Once you do that, your new life begins.
Method One: "Success"
Visualization is critical for having a perfect life. Define success and employ your ideas at all levels for reaching its complete version.
Method Two: "Character"
Building a character varies on a case-to-case basis. Having the integrity to endure in difficult times and resisting the temptation to apply unethical methods for personal benefits is decisive.
Method Three: "Responsibility"
Brian Tracy realized from a very young age that only he has the power to change his life.
Method Four: "Goals"
Without well-defined goals, your vision means absolutely nothing. This method is one of the most important ones. Make up a list of all the long-term, and short-term objectives that you believe are vital.  
Method Five: "Personal Excellence"
Your most critical asset hides in the core of your being. By investing in yourself, you'll improve your status and earn more money.
Method Six: "Courage"
Being afraid is nothing but normal, but many people don't have the courage to invest their capital out of fear, which leads to poverty in years to come.
Method Seven: "Persistence"
That subtle stubbornness is welcome, whether you are a pilot or an insurance broker. Nothing can be done without persistence.
Method Eight: "Work"
Here, Brian presents the "Pareto Principle" 20% of your professional efforts are responsible for producing around 80% of your desired achievements.
Method Nine: "Leadership"
Do we need to say more? – Leadership in and outside the office speaks about your passion and devotion.
Method Ten: "Business"
Your product or service must be complementary to people's needs – that's the whole key.
Method Eleven: "Sales"
Many people think that "sales" can be overstepped. However, every professional endeavor ends up with the question – Can this lead to a sale?  
Method Twelve: "Money"
Financially, we tend to get into trouble due to lack of self-control. Take it slow, analyze the situation and carry out your plan.
Method Thirteen: "Time Management"
Brian Tracy defines this segment as the "skill to select a sequence of events that best serve your interests."
Method Fourteen: "Problem Solving"
Not many individuals possess the innate ability to solve big problems with ease. Every journey starts with the first step, define the problem first and then move to the conclusion.
Method Fifteen: "Happiness"
Humans rely on other people for many things – that includes happiness. So, being around others, conversing and sharing your thoughts improve your well-being.
Method Sixteen: "Personal Health"
Don't overeat junk food, save your energy and maintain your health. Living a longer and healthier life is equivalent to happiness.
Method Seventeen: "Physical Fitness"
Allocating some time for physical activity is vital for reaching success. You don't need any specialized training, just something to keep you fresh.
Method Eighteen: "Marriage"
It doesn't have to be a marriage; it could also indicate any other type of healthy relationship in which both partners are committed to one another.
Method Nineteen: "Children"
Unconditional love is hard to find. Your children deserve your full support and never-ending love.
Method Twenty: "Friendship"
Before you start looking for real friendship, see whether you would like to have a person like yourself for a friend.
Method Twenty-One: "Peace of Mind"
After all, money isn't everything. Success is only obtained when an individual has a peace of mind. Invest time and energy in spirituality and grow personally and professionally.
Like this summary? We'd Like to invite you to download our free 12 min app, for more amazing summaries and audiobooks.
"No Excuses!" Quotes
The greatest gift you can give children is to let them know that you love them 100% of the time and that your love for them never changes, no matter what happens.
Click To Tweet
People need love like roses need rain.
Click To Tweet
Wisdom can be developed in private through study and reflection, but character can be developed only in the give and take of daily life.
Click To Tweet
Persistence is self-discipline in action.
Click To Tweet
The fact is you cannot save time; you can only spend it differently.
Click To Tweet



Just a regular guy with a knack for writing, and digital marketing.
Emir is the Head of International and SEO at 12Min. In his spare time, he loves to meditate and play soccer.