On The Shortness of Life Summary
<1 min read ⌚

Life Is Long if You Know How to Use It
This "Seneca old fellow" jumped through our motivational nuggets by remembering what stands at the bottom of all great ideas. This book gets us back to the essence.
Who Should Read "On the Shortness of Life" and Why?
Don't search for contemporary concepts such as entrepreneurship, business strategies, leadership or overcoming failures. Save your energies for something bigger than this.
Try this time something more classic, simple but at least as strong. Try posterity, life, mortality, fortune, goal, and self-consciousness.
We recommend "On the Shortness of Life" to all people who feel like they are not living their lives to their fullest.
About Seneca the Younger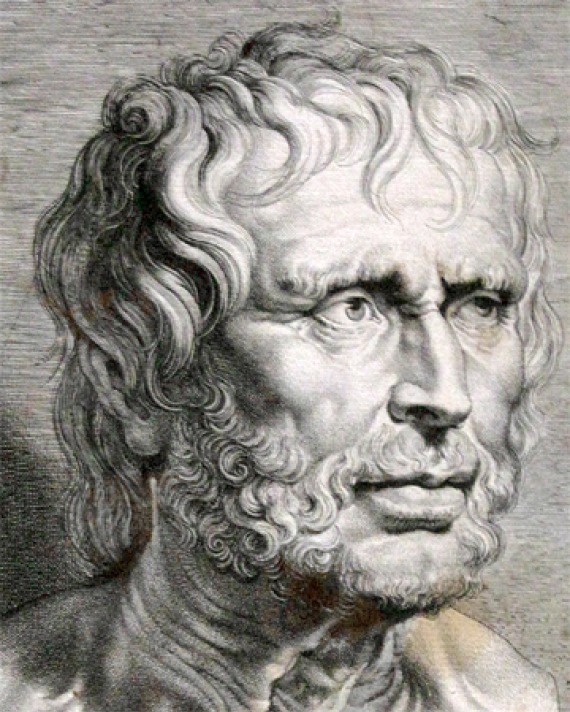 Lucius Annaeus Seneca, known as Seneca the Younger, was a Roman statesman and philosopher in the first century AD.
He is an author of a wide array of works such as letters, essays, tragedies, a Mennipean satire, and a biography of his father.
He practiced Stoicism.
"On the Shortness of Life Summary"
Do you sometimes get the feeling that you are not using your life the best you can, that it is just passing you by?
Well, we all do have that feeling.
Even the famous Seneca had it as well.
However, he decided to do something about it and left this essay filled with ideas on how to make your life purposeful in his heritage.
You may feel that nowadays it is really easy to waste time since there are the internet and social media, but to be honest, people have always been good at doing trivial things that don't matter.
Indulging in such trivial activities is what makes life seem short.
Why?
Because most of the activities of no importance are tied to material things and are future-based.
In other words, we spend our whole lives planning for future events, striving to achieve more power or wealth in the days to come.
However, by doing this, we are consistently missing out on the present moment, and we do not enjoy life – we just plan for it.
Do not think that once you achieve your biggest dream, you will enjoy life.
It will not happen this way.
Usually, when you achieve one thing, there will come another thing you will wish.
And you will go through the same process all over again.
Ultimately, you will be just preparing for life, while never living it.
There are three traps you should be aware of, that will keep you from living your life to the fullest.
First, it is the need for luxury. People who pursue such life are always fearing that the momentary satisfaction will end.
Then, there are the daydreamers, who always fantasize about the moment they retire.
Lastly, the wish for legacy and glory after death makes people plan for events that are out of their control, and they cannot even attend.
Furthermore, many people do not live with a sense of direction. They allow others' opinions and external circumstances to change their course.
These people are always worried that they have not made the right choices and that something better awaits somewhere else.
Others overwork themselves and only stop when they cannot work any longer.
In any case, all of these behaviors can be changed.
The most beautiful thing in life is a balance, and once you have awakened, you can change all the behaviors that stand in your way of leading a more fulfilled life.
However, many of us realize that we have wasted time when we can no longer do anything about it.
So, do not be such a person. The past is the past, and the future is not yours to see, but you can always have control over the present moment.
Savor every second of life, and devote yourself to finding true wisdom and acquiring knowledge.
Make great minds your best friends, by picking their brains by reading their works.
Teach yourself to stay distant from material possessions. We are not saying that you should live as a poor person, but that you should not tie yourself to these possessions.
When you realize that your worth lies within you, you will not feel burdened by the constant thoughts of acquiring more, or the fears of losing something.
Why?
Because when you do become enlightened, you will also understand that the fundamental things can never be taken from you.
How to live your life and how to die – those are the hardest lessons to be learned. And in Seneca 's perspectives – usually, it takes the whole life to do this.
Key Lessons from "On the Shortness of Life"
1. Life is Short for Those Who Seek Material Comfort
2. Decide the Course and Sail the Ship
3. No One Can Take the Truly Important Things Away From You
Life is Short for Those Who Seek Material Comfort
In this book, Seneca explains that there are three trivialities which make people who indulge in them see it as short: leisure, luxury, and legacy.
All of these behaviors are future-based, and if you spend your life planning for the future, you will not live much.
Decide the Course and Sail the Ship
Many people do not live, they just exist. Many of them never do the things they want to do. They allow themselves to be swayed by external circumstances and opinions and are stopped by fears.
No One Can Take the Truly Important Things Away From You
The sense of self-worth is something that comes from within and has nothing to do with the external image: the possessions and power you think you are holding.
Once you see past material possessions, you will also be able to contemplate life with all of its meanings and appreciate its beauty.
This knowledge will stay with you no matter the circumstances you are in.
Like this summary? We'd Like to invite you to download our free 12 min app, for more amazing summaries and audiobooks.
"On the Shortness of Life Quotes"
It is not that we have a short time to live, but that we waste a lot of it.
Click To Tweet
They lose the day in expectation of the night, and the night in fear of the dawn.
Click To Tweet
So you must not think a man has lived long because he has white hair and wrinkles: he has not lived long, just existed long.
Click To Tweet
Often a very old man has no other proof of his long life than his age.
Click To Tweet
Life is long, if you know how to use it.
Click To Tweet


Our Critical Review
Seneca's approach to life is harshly straight. It is like an endless mirror that gives you no escape from the truth.
What stands in your power and what doesn't? What makes you weak and what makes you strong? Which rules should we obey? Which rules should be broken?
Each nugget is like "the thought of the day." So much power in it. So shareable. So debatable.


Just a regular guy with a knack for writing, and digital marketing.
Emir is the Head of International and SEO at 12Min. In his spare time, he loves to meditate and play soccer.