The Champion's Mind PDF Summary
5 min read ⌚
How Great Athletes Think, Train, and Thrive
Do you consider yourself to be a prominent athlete? Don't judge too quickly, because this book is not suitable only for athletes in the making.
We encapsulate the essence of this actionable book and provide a detailed explanation of what needs to be done.
Who Should Read "The Champion's Mind"? And Why?
If you plan on remaining mediocre, or if you desire to stay ignorant about your potential, we strongly advise that you should skip this book.
"The Champion's Mind" is for those who are tired of being underdogs. It's suitable for everyone who intends to take his personal and professional life on another level.
About Jim Afremow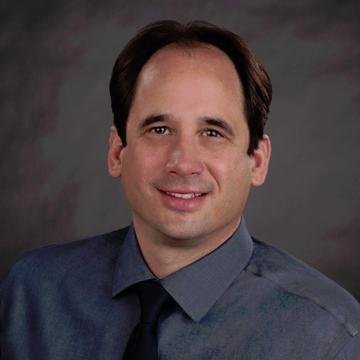 Jim Afremow can be regarded as one of the finest mental-game coaches, and sports counselors – he is also an author.
So far, Jim wrote three books.
"The Champion's Mind PDF Summary"
Almost every kid dream of becoming an athlete; a person who can take that three-pointer in the decisive moments of the game or run towards the goal. Anyway, being an elite performer who catches the eye of everyone present, takes more than just a wish.
According to Michael Jordan, and the other celebrated athletes, the mental prowess is the most vital asset in making that dream come true. Most people cannot develop into clutch-performers, they can't program their mind to think outside of the box in the critical moments.
Even coaches indicate that the greatest battle unfolds in a person's head, and that's where the game is either won or lost.
Excellence can be achieved only today—not yesterday or tomorrow, because they do not exist in the present moment. Today is the only day you have to flex your talents and maximize your enjoyment. Your challenge is to win in all aspects of life. To reach that goal, you need to set yourself up for success by winning one day at a time. Procrastination is no match for a champion.
You don't know what to expect when you join up a local sports team, and whether this would be a start of a lucrative journey or not. Nonetheless, thinking about your goals and focusing your energy on the real things, can encourage you to stay on track.
The level of intensity during the game varies on the type of competition that you embroiled in.
However, having one thing in mind can help you soar in a sports manner – Everybody tries to improve and enhance its skillset. In The Champion's Mind, Jim Afremow a sports psychologist by profession uses its finding and expertise to teach athletes how to maximize their display on the field:
First and foremost, you have to learn three key elements:

• What it takes for an athlete to get into "never give up" zone, and thrive on new challenges.
• How to make sure that you don't lean on the wrong side and ensure a long-term win-win solution.
• Abide by certain principles and routines before games, to ensure excellent performance.

This book revolves around psychological tips and tricks that can give you the edge to outperform your opponents. In the meantime, you'll be to cast doubt upon your limitations and make scientific breakthroughs work to your advantage.
Keeping your both feet on the ground is essential, so you don't need to rely on dreams exquisitely, but on preparations and planning. Every person understands that having the Champion's Mind means that no matter what – your goal is to compete against yourself not others.