The Chimp Paradox Summary
4 min read ⌚
The Mind Management Program for Confidence, Success and Happiness
There is one surefire way to take control of your life – by taking control of your mind first. Dr. Steve Peters is one of the most famous sports psychologists alive – and knows that's true even for the greatest athletes.
That's why he wants to teach you something about "The Chimp Paradox."
About Steve Peters
Steve Peters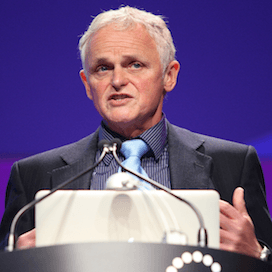 is an English psychiatrist, best known as the counselor of the British Cycling Team (Sir Chris Hoy, Victoria Pendleton). He has also advised sprinter Adam Gemili, snooker player Ronnie O'Sullivan, as well as the Liverpool F.C. In 2014, Roy Hodgson recruited him to help the England football team.
Steve Peters also competes in masters athletics and has won numerous gold medals.
"The Chimp Paradox Summary"
If you are not your brain, then, obviously, there's a high chance that your brain is playing tricks on you from time to time. Insecurity, lack of self-confidence, sudden forgetfulness… familiar?
Well, according to noted psychiatrist Steve Peters, that's not you. It's the chimp in your brain.
You, see, your brain – or, more correct, your Psychological Mind – consists of three separate brains: The Human, the Chimp and the Computer Brain. You – the essential you – are the Human Brain. Your Chimp Brain is nothing but "an emotional thinking machine." Finally, your Computer Brain "is a storage area and automatic functioning machine."
Any one of these brains can take complete control of you at any given moment.
For example, are you making your morning coffee or driving the car while talking to someone? Well, you're on autopilot – and you're using your Computer Brain. Are you having an argument with your wife over some unimportant thing? Of course, you're nothing different than a chimp.
Finally, are you asking yourself questions such as "What do I want to do in this situation?" or "What do I want to be in life?"
The answers to these questions are the key to the Human side of your brain. As Steve Peters says, "this is who you really are. Any deviation from this is a hijacking by the Chimp."
But, how to put an end to this?
By killing the goblins in your brain! Yes – there are goblins in your brain and they are controlling what you think!
Now, Descartes would have loved that sentence!
Just like any similar operation, removing goblins starts with their identification. And since your Computer Brain is the storage of information in your skull, your goblins are most probably hidden somewhere in there. Because, you see, both your Chimp and your Human Brain are fed by the information stored on your Computer Brain.
Think of it just like the Internet: at any given moment, you can read a book summary here at getnugget.co or spend half an hour browsing through timewasting websites.
So, find a negative behavioral pattern which your Chimp Brain may abuse. And turn it into a positive one.
That's what high performers do – and that's what you should do too!
Key Lessons from "The Chimp Paradox"
1.      Your Brain Is a Three-Part Structure – Ravaged by Goblins
2.      Lesson #1 for Your Chimp: Everybody's Different
3.      There Are Four Ways to Communicate – And the Fourth One Is Your Problem
Your Brain Is a Three-Part Structure – Ravaged by Goblins
Your Psychological Brain is not a holistic structure. It's, in fact, internally divided into three parts: the Human Brain, the Chimp Brain, and the Computer Brain.
The Computer Brain is where you store all the information, which the Human and the Chimp inside your head can use it afterward. Now, the Chimp Brain is a bundle of emotions, as primitive as your distant Neanderthal cousins. And the Human Brain – is too rational to act quickly.
So, it's the Chimp which usually takes control. By using the exactly wrong information saved by your Computer Brain. He's the one clicking "New Tab" when you're actually reading an informative Wikipedia article!
Now, that right there – that is an example of what is a brain goblin. Fight it – even if you have only 5 seconds!
Lesson #1 for Your Chimp: Everybody's Different
One of the main things "The Chimp Paradox" tries to relate is that, even though everybody's brain is the same three-part structure, there are millions of patterns and goblins. So, in a nutshell: everybody's different.
And you've got to take this into account if you want to understand others!
Start by learning to not assume anything about the other person. Then, put the unreasonable expectations in the bin. Finally, abandon all prejudice. It doesn't matter if they're positive or negative: single stories are dangerous.
There Are Four Ways to Communicate – And the Fourth One Is Your Problem
Since the information stored by your Computer Brain can be used by both your Chimp Brain and your Human Brain at any time, every discussion has to have four different scenarios.
Namely, it can be a Human to Human discussion; it can also be a Human to Chimp or a Chimp to Human discussion; worst of all, it can be a Chimp to Chimp discussion. Everything bad that has ever happened in human history is because of chimp to chimp discussions.
The great news:
If you're participating in a discussion – you can always be the Human. And even in the case of a disagreement, Human to Chimp discussion – believe us – will turn out just fine.
It just might take a little longer to wake the inner human in your disputant.
Like this summary? We'd like to invite you to download our free 12 min app, for more amazing summaries and audiobooks.
"The Chimp Paradox" Quotes
When you decide to do something, remind yourself that it is commitment not motivation that matters.
Click To Tweet
Most people have reliable partners and sharing with a partner is one of the joys of life. However, basing your security on a partner or any other one individual is a recipe for disaster.
Click To Tweet
Do not measure 'reasonable' by your own standards and then impose them on to others because everyone has different standards.
Click To Tweet
I am an adult and I can deal with any situation.
Click To Tweet
It's the way you deal with things, not what happens, that gives peace of mind.
Click To Tweet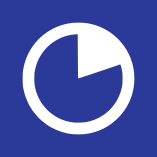 Learn more and more, in the speed that the world demands.