The Evolution of Everything Summary
6 min read ⌚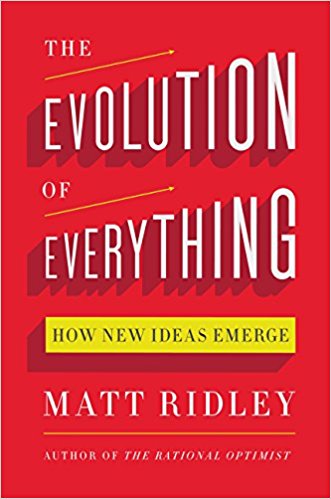 How New Ideas Emerge, aka How Small Things Transform the World
By now, you already know that evolution is how all life came to be on this planet. What you don't know is that evolution may be responsible for everything else, whether it's language or government.
Don't believe us?
Why don't we just let Matt Ridley tell you a thing or two.
Who Should Read "The Evolution of Everything"? And Why?
Good ideas don't just happen in isolation. There are so many things which contribute to their formulation and even more which turn them into theories and trends. Matt Ridley claims that this happens haphazardly, in an unplanned manner.
And you should give heed to his words if you want to know more about how the present world was shaped. It would make an even better read if you like to read about evolution and similar concepts. But, be warned: don't come unprepared for this trip.
About Matt Ridley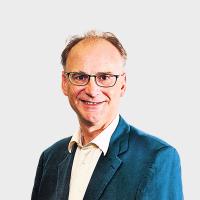 Matt Ridley is a British biologist and writer, a peer in the House of Lords since 2013. He obtained his Ph.D. in zoology in 1983, before becoming a science editor for "The Economist" and a regular columnist for "The Telegraph."
He has written several well-received scientific books, including "The Red Queen," and "The Rational Optimist."
"The Evolution of Everything Summary"
For the most part of human history, the majority of people genuinely believed that a supreme being created the universe. After all, everything looked so orderly and beautiful that this seemed like a no-brainer.!
In fact, when Isaac Newton formulated the laws of motion and gravitation, he was convinced that he had uncovered the ultimate evidence of intelligent design. If the universe worked like a clockwork mechanism, then it's only natural that we supposed that someone had built this machine.
His name: God. The Ultimate Watchmaker.
But, about two centuries ago, an unexpected thing happened. Namely, Charles Darwin and Alfred Russel Wallace uncovered something even more fascinating than God. They found evidence that the natural world, with all its beauty and complexity, created itself, through an ages-long process of "trial and error."
Its name: Natural Selection. The Blind Watchmaker.
And this changed everything.
Suddenly, we started seeing patterns and realized that the theory of evolution can be applied to many fields of human knowledge.
And Matt Ridley isn't a kind of person who would argue this. After all, just look at the title of his book! He can't get enough of evolution. His argument: because that's the way everything works. Yes, that includes society as well!
We think we have some control over the processes which govern progress – but, no, we don't! Just like each and every species, everything we see around us evolves in an incremental, unplanned manner.
Everything? Really?
It can't be!
Yes, it can. A quick glance at the contents of Ridley's book shows that he intends to stop at nothing! "The Evolution of Everything" comprises of a prologue and an epilogue and sixteen standalone chapters, which cover the evolution of… well, everything.
The universe, the life, genes – OK, that's physics and biology and pretty much expected! The economy, the education, the government – I see your point, and you can make a case of it. But, leadership, culture, religion – even these?
And what about personality, morality, the mind? Now, you've got to be kidding me!
And yes, even technology and the Internet.
Wait a minute, you say?
But, you just mentioned Darwin, Wallace, Newton! You want me to believe that they didn't do nothing special. You can't possibly be saying that! After all, they were great men, and, if nothing else, they are responsible for some giant evolutionary leaps!
You've got to give me that, at least.
But, Matt Ridley is merciless. As exceptional as they may seem to you – he says triumphantly – they were nothing more but a case of the right person at the right time. In other words, the theories of gravity and evolution would have been formulated by someone else if not by one of these three.
But, how do we know it?
Well, consider something historians of science refer to as "simultaneous invention." It happens so often that hardly any Nobel Prize (other than the one in literature) is awarded to a single person. Some scientists, however, have gone a step further. They hypothesize that "multiple discoveries" happen not only often, but every time.
Here are some examples for you that are sure to make you wonder!
Have you ever wondered, say, how is it possible that the blast furnace or the crossbow were developed independently in China, Africa, and Europe? Or how did all of Carl Wilhelm Scheele, Joseph Priestley, and Antoine Lavoisier discovered oxygen at around the same time in three different countries? What about evolution, and Darwin and Wallace?
And Ridley has one even better: in the 1870s, no less than 23 people around the globe worked on inventing the light bulb!
You know why?
Because all of the basic elements (glass, electricity, vacuum, and filaments) were there, and because, in Ridley's opinion, an invention is not exactly a leap, but a recombination. Albert Einstein was the first one to conceptualize the theory of relativity, but had he didn't, Hendrik Lorentz would have been a name you'd hear much more often.
Because the world was prepared for such a theory.
Now, don't get us – and Ridley – wrong!
The powerful will always be able to influence the weak. In many cases, they can do just about enough to hurdle things past the tipping point and cause an avalanche of extraordinary events.
However, this doesn't happen as often as history books – and Malcolm Gladwell – would have us believe.
Quite the opposite: just like God did once, great men receive too much credit. Moreover, we would have been better off without them: just as Lord Acton once wrote, "great men are almost always bad men."
In other words: they are just interfering with an evolution of everything which tends to make things better.
They are not great suns who lighten up the world. They are much more akin to earthquakes or avalanches.
We'll adapt either way.
Nobody, but the blind watchmaker knows how.
Key Lessons from "The Evolution of Everything"
1.      Positive Trends Are Products of Evolution
2.      All Inventions Were Inevitable
3.      Enough with the Great Men
Positive Trends Are Products of Evolution
You can plan a thing as much as you like to – it won't happen unless it was meant to be. Or you can just leave evolution do its work – and hope for the best.
Because, in the long run, the best will come. Step-by-step bottom-up progress is Matt Ridley's vision of the history of everything, whether it's the Industrial Revolution or the reduction of science and poverty.
It will happen ­– when the time comes.
All Inventions Were Inevitable
You may think of Isaac Newton and Charles Darwin as scientists who knew so much more than the rest of the world in their heyday, but – news flash – it isn't so! Did you know, for example, that Gottfried Leibnitz developed the calculus simultaneously with (or even before) Newton?
And that Darwin received a letter from Alfred Russel Wallace explicating the whole theory of evolution while he was working on the publication of "The Origin of Species"?
These are not isolated cases. Inventions because the time was right. And because of the Zeitgeist. Not because of the great people who we celebrate.
That's why…
Enough with the Great Men
Just like God did for most of human history, the great men we learn about receive just too much credit.
If anything, most of them were a nuisance, impeding the gradual process of bottom-up evolution which got us to where we are. Our world wouldn't have been that much different even without Thomas Edison and Albert Einstein. Sooner or later, someone else would have discovered what they did.
But, how much more beautiful it would have been without Alexander the Great or Hitler?
Like this summary? We'd Like to invite you to download our free 12 min app, for more amazing summaries and audiobooks.
"The Evolution of Everything" Quotes
Change in human institutions, artefacts and habits is incremental, inexorable and inevitable.
Click To Tweet
If there is one dominant myth about the world, one huge mistake we all make, one blind spot, it is that we all go around assuming the world is much more of a planned place than it is.
Click To Tweet
We describe the world as if people and institutions were always in charge, when often they are not.
Click To Tweet
Today we are still in thrall to Great Man history, if only because we like reading biography.
Click To Tweet
For far too long we have underestimated the power of spontaneous, organic and constructive change driven from below, in our obsession with designing change from above.
Click To Tweet


Our Critical Review
"The Evolution of Everything" is a modern, more nuanced and better researched version of Herbert Spencer's theory of social Darwinism. It's an ambitious undertaking, since it covers everything from the universe to the Internet, from language and the mind to morality and personality.
To say that, even so, it doesn't disappoint would be an understatement. It's nothing short of brilliant. It's, however, intended for analytical, well-read readers with a wide-ranging knowledge and a deep focus, so it may not be everyone's cup of tea. After all, each chapter of the book begins with a quote by Lucretius.
If you don't know him – don't bother. Because he may be the least of your problems.


Just a regular guy with a knack for writing, and digital marketing.
Emir is the Head of International and SEO at 12Min. In his spare time, he loves to meditate and play soccer.