The Greatest Salesman in the World Summary
3 min read ⌚
Unconventional Secrets to Becoming the Best Salesperson You Can be
"The Greatest Salesman in the World" offers you easy and useful tips for becoming the best salesperson you can be.
About Og Mandino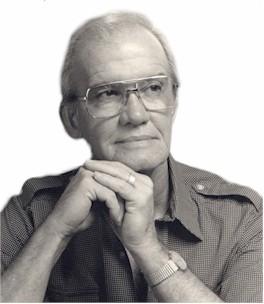 Og Mandino was a bestselling American author.
"The Greatest Salesman in the World Summary"
Regardless of what your actual job is, we all have to know how to sell.
We sell everything: our opinion, our talents, our skills.
And, the sooner you understand that – the bigger your advantage.
So, how can you make sure that you sell successfully?
Well, the secret ingredient of doing everything efficiently are great habits.
We live our lives following bad patterns, which do nothing for us and keep us unhappy, stressed and unproductive.
The only cure for bad habits is good habits!
Yes, you can change your habits. Just as they once became a part of your life, they can disappear if you replace them with their counterparts from the positive pool of habits.
At first, starting a new habit will be difficult, but if you are persistent enough, it will soon be engraved in your way of functioning, and you will feel as if you have always lived life like that.
But what does this have to do with becoming a good salesperson?
Well, salespeople need to foster good habits as well.
First, you need to become someone that people can trust. How do you do that?
By demonstrating love at every step of the day. Mind your words, and develop a habit of speaking lovingly to everyone you communicate with.
You will notice how your behavior and body language will change, and how your customers will reach better when you speak to them.
Next, you should never give up.
Every day, make it your goal, to finish the day with some kind of victory, no matter how small it may be. It will develop the sense of self-confidence in you and will make winning your habit.
Lastly, you need to find a way to stand out from your competition. To do that, find your unique way, and never use the "easier" road, of imitating other successful companies.
Key Lessons from "The Greatest Salesman in the World PDF"
1.      Don't Let Your Emotions Take the Wheel
2.      Take Action
3.      Set Goals that You Will Meet
Don't Let Your Emotions Take the Wheel
Do not be a slave to your emotions. Stay aware that you always act based on your emotions, no matter how good you think you are at hiding them.
So, when you feel distressed, anxious or angry, first tend to fix that state by inducing positive thoughts and experiences, and then focus on work.`
Take Action
Dreams are worthless if you do not take action to make them real.
Along the path to turning your dream into reality, you will most likely fall into the trap of procrastination.
Do not worry; it happens to the best of us!
As long as you are aware of your procrastination, you can beat it!
Do not get overwhelmed by the work you have to do, and divide it into small, manageable chunks that you can achieve immediately. This will motivate you to keep going.
Set Goals that You Will Meet
It is crucial that you continuously try to surpass yourself.
If you do not trust yourself that you will stick to the goals, announce them to the world, to create accountability.
Like this summary? We'd Like to invite you to download our free 12 min app, for more amazing summaries and audiobooks.
"The Greatest Salesman in the World Quotes"
I am here for a purpose and that purpose is to grow into a mountain, not to shrink to a grain of sand.
Click To Tweet
Wealth, my son, should never be your goal in life. Your words are eloquent but they are mere words. True wealth is of the heart, not of the purse.
Click To Tweet
Never feel shame for trying and failing for he who has never failed is he who has never tried.
Click To Tweet
Only a habit can subdue another habit.
Click To Tweet
I determine to render more and better service, each day, than I am being paid to render. Those that reach the top are the ones who are not content with doing only what is required of them.
Click To Tweet



Just a regular guy with a knack for writing, and digital marketing.
Emir is the Head of International and SEO at 12Min. In his spare time, he loves to meditate and play soccer.