The Leadership Challenge Summary
5 min read ⌚
How to Make Extraordinary Things Happen in Organizations
Every once in a while, leaders come across a dead-end situation, which instigates a change of policy.
Being in such position forces them to learn and broaden their knowledge; a mentality that heralds intensity and vision.
In brief, we focus on the five core principles that every leader should take into account when forming a long-term strategy.
Let's roll!
Who Should Read "The Leadership Challenge"? And Why?
This practical guide challenges all premises linked to leadership that is presented as a non-changeable entity. For argument's sake, we firmly believe that robust and rigid approach is not suitable for leadership.
"The Leadership Challenge" is just one branch that puts an accent on various elements that construct the executive character of multiple individuals.
As such, we highly recommend it to all leaders and managers who wish to tackle their restrictions and shallow beliefs.
About James M. Kouzes & Barry Z. Posner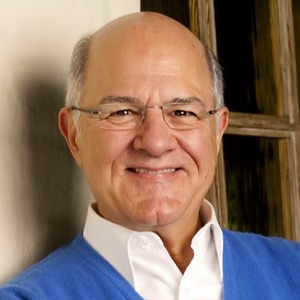 James M. Kouzes can be regarded as a leadership expert, who spent his entire life in discovering new dimensions of management and handling problems.
He is also the author of several books.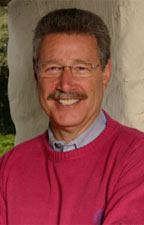 Barry Z. Posner is a professor of leadership at Santa Clara University and an award-winning writer who co-authored a dozen books.  
"The Leadership Challenge PDF Summary"
The Leadership Challenge is literally one comprehensive case study which zooms in on determining the process of achieving great results on an organizational level. The mechanism of understanding the "The Five Practice Leadership" emerged as a result of extensive research conducted by Kouzes and Posner.
Their main goal was to discover what leaders must nail down to motivate others and distribute inspiration on all layers.
The first surveys in 1983 proved to be decisive regarding the issue many leaders had on their shoulders – lack of efficiency.
What is your method to enhance these numbers and wind up the discussion that leads to quarrels? As a leader, do you have a way by which you track your progress and challenge your ideas?
During the course of 3 decades, the authors managed to collect more than 75k responses or answers to the query, which serve as a cornerstone to their ultimate discovery.
In the survey, the defined five key practices or concepts which according to both Kouzes and Posner are decisive the overcome the challenge:
Model the Way
Recognize their achievements and celebrate their successes on behalf of the organization. Model the way illustrates the great leaders' ability to lead the way by being the example others should follow. In other words, unlike bosses, proficient leaders tend to cherish a specific behavior that induces freshness.
"Model the Way" emboldens the organization to follow in the leader's footsteps, which must pave the way with eagerness and passion. Once you have a broad understanding of what others like to hear, and how they wanted to be treated; you should devise a strategy to deliver a strong message.
Inspire a Shared Vision
"Inspire a Shared Vision" as the name implies focuses on building that team cohesion and spirit which helps the organization to move towards the end goal collectively. Also known as "Exemplary leaders" these individuals have that six-sense to take the last minute shot and display their courageous efforts.
On top of that, great leaders possess the skills to anticipate various scenarios that may befall on the organization in the foreseeable future.
Without it, the company cannot drive people into the composite story which shares the vision and the principal values an employee must embrace. Building the right mentality, and finding the right set of balance can straight out many of the problems.
Challenge the Process
"Challenge the Process" is literally asking all the persons involved in the decision-making process to adopt an out-of-the-box attitude which propels the company to push onwards. It stimulates the employees to share ideas and encourages them to stretch the boundaries of the organization.
Exemplary leaders are not merely focusing on establishing or enacting rules which can be construed as a way to monitor the operations. Their broader vision allows for sidestepping the need of micromanagement to occur and prompts them to aim attention at investing and learning.
Enable Others to Act
"Enable Others to Act" is a process that cast doubt upon an attitude that amplifies the strength of a single decision-making body. To put it differently, it opposes the idea of building centralized chain-of-command which entirely neglects the process of creating an engaging-environment.
You have to believe, and you have to develop the skills to transmit your belief. It's your passion that brings the vision to life. If you're going to lead, you have to recognize that your enthusiasm and expressiveness are among the strongest allies in your efforts to generate commitment in others. Don't underestimate your talents.
It's unthinkable to force someone to apply your principles, especially if you are recognized for your notorious ability to deliver low-quality solutions. Strengthen the team means to provide guidance and offering them a hand to enhance their self-confidence and competence.  
Encourage the Heart
Kouzes accentuate the last practice "Encourage the Heart," and he is particularly fond of monitoring the leadership role that boils down to the right mentality. Indeed, this one place emphasis on being genuinely sincere and friendly towards your co-workers and those that represent the company.
In the digital age, the companies realized the importance of nurturing a positive working atmosphere where collaboration and engagements are not obstructed by the organizational hierarchy.
Key Lessons from "The Leadership Challenge"
1.      The power of persuasion
2.      The idea of finishing in strong fashion
3.      Rise to the occasion
The power of persuasion
The tricky thing regarding the skills to influence another person is that it's not ethical unless you deliver something of superior quality.
If your product or service is unsurpassable in all regards, you can then try to persuade the public by presenting the benefits of this magnificent breakthrough.
The idea of finishing in strong fashion
No one, and we mean not a single person on this planet can give you more than you deserve. Energetic and self-motivated leaders understand perfectly that it's up to them to decide the outcome of the situation.
Learn from these gifted individuals who stick up for real values, not some quasi-policies.
Rise to the occasion
You will need to sharpen your communication skills to be able to convey anything of significance.
The alignment between the company's vision and personal goals is tough, and being able to cross that bridge can make a huge difference.
Like this summary? We'd Like to invite you to download our free 12 min app, for more amazing summaries and audiobooks.
"The Leadership Challenge Quotes"
Exemplary leaders know that if they want to gain commitment and achieve the highest standards, they must be models of the behavior they expect of others.
Click To Tweet
Change is the province of leaders. It is the work of leaders to inspire people to do things differently, to struggle against uncertain odds, and to persevere toward a misty image of a better future.
Click To Tweet
Leading by example is more effective than leading by command.
Click To Tweet
You can't command commitment; you have to inspire it.
Click To Tweet
When you give people a choice about being a part of what's happening, they're more likely to be committed to a project. Is there a piece of something you are working on that you could open up to others?
Click To Tweet


Our Critical Review
Sometimes all we need is sheer will to reduce the stigma attached to problem-solving. In most occasions, we require expertise and years of experience in the field stimulated by the proper attitude.
In this book, you'll learn how to acquire both, and what extra features you need to triumph over skepticism.


Just a regular guy with a knack for writing, and digital marketing.
Emir is the Head of International and SEO at 12Min. In his spare time, he loves to meditate and play soccer.