The Rules of Work Summary
3 min read ⌚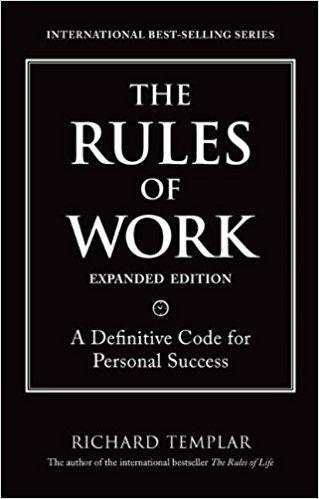 Learn "The Rules of Work" and use them to your advantage.
About Richard Templar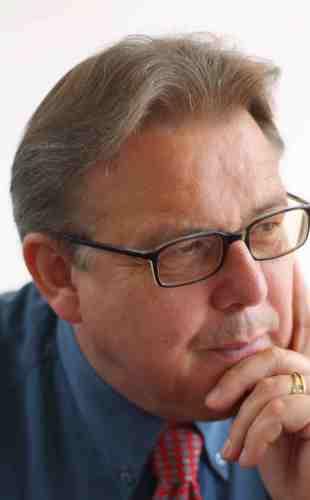 Richard Templar is an author that writes non-fiction books on business topics.
"The Rules of Work Summary"
There are rules in every organization, in every workplace.
People who follow the rules, and play the game to gain advantage are called Rule Players.
If you want to be a rule player yourself, do not worry – the rules are easy to learn and easy to follow. Below we will give you a quick overview of them.
Do your job well. This is the first and the essential rule because if you are not doing a good job, following the other rules will do nothing for you.
If you want to get ahead, you need to find a way to do a better job – and be noticed.
Show initiative (just don't overdo it) and give ideas that you are sure that would work. Keep learning and growing.
"Know that You're Being Judged at All Times"
Be prepared for it. People judge the way others dress, the cars others drive, how others talk and behave, etc.
So, if you accept that judgments are inescapable, you can work on yourself to create a positive judgment from the environment.
How?
"Dress well."

"No limp fish: develop the perfect handshake."

"Exude confidence and energy."

"Develop a style that gets noticed."

"Have a Plan"
If you do not know where you are going, you will stray.
Rule Players know their path to their success. How can you plot it?
"Know what you want a long term."

"Study the promotion system."

"Identify key times and events."

"Look for opportunities."

"If You Cannot Say Anything Nice – Shut Up"

"Don't gossip."

"Don't bitch."

"Compliment people sincerely."

"Don't curse"

"Only speak sensitively"

"Look After Yourself"
As you get closer to your success, you will notice that others may start to envy you.
Protect yourself from negative influences. Keep your values and ethical standards high.
Blending in does not mean following the crowd. It means standing out while fitting in in the environment.
As we said, fitting in does not mean that you do not need to stand out. Leaders are different from the ordinary.
Get to know your company's systems and processes, and take advantage of that knowledge. Identify which actions are part of your company's culture and who are the people who really count.
That way, you will know how to stand out, and who should notice you.
Key Lessons from "The Rules of Work"
1.      The Secret to Becoming a Good Worker
2.      How to Fit In
3.      How to Stand Out
The Secret to Becoming a Good Worker
Engage in constant "secret learning."
"Carve out a niche for yourself."
"Enjoy what you are doing."
"Never let anyone know how hard you work."
How to Fit In
Learn your organization's values
Learn when executives and managers "hang out."
Learn and follow your company's protocols
Never disapprove or speak ill of a colleague
Understand your company's hierarchy
How to Stand Out
"Get people to assume you already made the step."
Like this summary? We'd Like to invite you to download our free 12 min app, for more amazing summaries and audiobooks.
"The Rules of Work" Quotes
Efficiency is doing the job right, effectiveness is doing the right job.
Click To Tweet
These rules are simple and effective, safe and practical. They are your 100 steps to building confidence and creating a new and more powerful you.
Click To Tweet
Make each day as conscientious as an interview day.
Click To Tweet
You can say what you want when you get home, or in the car on your own. But at work you don't curse.
Click To Tweet
You may choose what job you want. Now you can choose to dress like that job. Then you will get that job.
Click To Tweet



Just a regular guy with a knack for writing, and digital marketing.
Emir is the Head of International and SEO at 12Min. In his spare time, he loves to meditate and play soccer.