The Smartest Guys in the Room PDF Summary
5 min read ⌚
The Amazing Rise and Scandalous Fall of Enron
Enron's rise and surprising collapse in 2001, left everyone wondering what was going on, behind the curtains.
In this book summary, we try to encapsulate all the events that contributed to the ultimate fall.
Stay tuned!
Who Should Read "The Smartest Guys in the Room"? And Why?
Are you the smartest guy out there? – Who is, in fact, the decision-maker of the house? Many people are eager to encounter success, and you might want to jump on the bandwagon as well, don't you?!
"The Smartest Guys in the Room" is a story about a company which asserted its dominance and wanted to showcase a dose of strength and invulnerability. As such, we believe it's suitable for managers, leaders, and students who are in the process of learning.
About Bethany McLean & Peter Elkind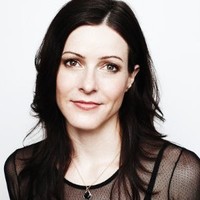 Bethany McLean was born in 1970. She is the author of several books and works as a columnist for Fortune.
Peter Elkind is also a prominent author and highly-skilled reporter who is also a contributor for New York Times, Fortune, and other renowned journals.
"The Smartest Guys in the Room PDF Summary"
The Smartest Guys in the Room provides a recap of the story that will later be known as the rise and fall of Enron. This energy trading company suddenly collapsed in 2001, leaving pretty much everyone in shock and disbelief.
Enron was something like the middleman in the whole process, or should you prefer – an intermediary between gas suppliers and buyers.
What made the company grow so fast, was the plan which emphasized the importance of paying the gas sellers in advance, and making a deal to supply the buyers with a new source of energy, even before the purchase.  
Selling the gas to buyers for a fixed price allowed the company to reduce the risks linked to the supply and demand and the uncontrollable gas-price curve. This was a win-win situation because buyers loved nothing more than a full-cohesion and support in the process, while the sellers needed money beforehand to finance their operations.
This pure ingenuity revolutionized the energy markets in the U.S. Enron without facing any real competition, and encouraged by its position in the market, forgot about the process of providing quality of service.
Both the employees and the executives working in there began preparing contracts that would be traded in the foreseeable future.