6 min read ⌚
Tap Your Inner Power and Create Your Life's Work
Just because you earn money to do a job doesn't mean that you are a professional.
But you can become one if you follow Steven Pressfield's advice.
"Turning Pro" has never been easier.
Who Should Read "Turning Pro"? And Why?
It's there in the title: "Turning Pro" is about everyone who wants to become (and stay) a professional!
If "The War of Art" was all about the why and the how of becoming a professional, "Turning Pro" is about the when and the what if of being one.
True, Pressfield is a writer and writers may profit the most from his advice, but, compared to his previous books, "Turning Pro" is the most generic one, so it can be read as a standalone.
So, dig in!
About Steven Pressfield
Steven Pressfield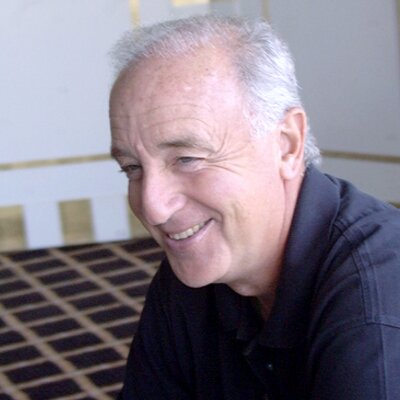 is an American novelist and non-fiction author.
He debuted with the "golf novel" "The Legend of Bagger Vance" which, in 2000, was turned into a successful movie directed by Robert Redford and starring Matt Damon, Will Smith, and Charlize Theron.
Most of Pressfield's other novels deal with subjects derived from ancient history: "Gates of Fire" is about the Battle of Thermopylae," "Tides of War" about the Peloponnesian War, while "The Virtues of War" and "The Afghan Campaign" are both about Alexander the Great's late conquests.
Pressfield's debut nonfiction book, "The War of Art" was a huge hit – which inspired us to include it in our list of "6 books that will turn you into a great writer." "Do the Work" and "Turning Pro" are its follow-ups.
"Turning Pro PDF Summary"
One of the key concepts in analytical psychology – Carl Jung's idiosyncratic vision of a person's wholeness – is the shadow, Jung's attempt to root Freud's id within our unconscious.
Basically, the shadow is the entirety of the repressed aspects of our personality, the unconscious facets of what we are which are so profoundly internalized that even our ego is unaware of their existence. Even so, helped by the superego, it works hard on eliminating them altogether.
Except, that's not possible.
The result?
We live one life on the outside, and a completely different life is happening in our unconscious!
Now, in most cases, the shadow is fairly negative: it is the place which contains all our fears and anxieties, the least desirable qualities of our personality.
However, as Jung himself has implied in "Memories, Dreams, Reflections," the shadow can sometimes be the seat of creativity as well: "the dark side of our being, our sinister shadow," Jung notes, "may represent the true spirit of life as against the one of the arid scholar."
Pressfield talks a lot about our Shadow Life.
Because, unfortunately, most of us live one.
The Shadow Life is the life of denial and addiction. In a nutshell, it means living the superficial aspects of the life we actually want – and can – live.
To extend on Jung's note above – while still using Pressfield's examples – living a shadow life means getting a Ph.D. in Elizabethan studies even though you are actually someone who's got the writing itch inside you and would much rather write a tragedy or a comedy.
On the addiction's side, it means drinking and using drugs – aka "living the drugs-and-booze half of the musician's life" – without ever writing a song!
But it goes beyond art as well: you may be the next Tesla, working in a support capacity for an innovator!
All of these – they are traces of our true calling; but, since mere traces, they are essentially nothing more but a shadow calling.
And when we're terrified of embracing our true calling, that's what we end up with: pursuing a shadow calling and living a shadow life.
That is the life of the amateur:
Being amateur means being stuck in the past circumstances of your life and never growing up.
The amateur fears to define himself and this fear is what keeps him an amateur.
Whereas an amateur spends his time writing "shadow novels" (in his head) while publishing critical studies of other people's novels in real-life, the professional says: "I'm a writer" and may even give up on his studies to finally start penning his real-life masterpieces!
The difference between an amateur and a professional is in their habits. An amateur has amateur habits. A professional has professional habits.

We can never free ourselves from habit. The human being is a creature of habit. But we can replace bad habits with good ones. We can trade in the habits of the amateur and the addict for the practice of the professional and the committed artist or entrepreneur.
In other words, giving up on your studies doesn't mean not working – it means working more. That is if you want to be a professional.
And working more is always related to finding the right habits to guide you through the process.
Each and every one of us is a Minotaur: part artist and part addict.
If you want to become a professional, the point is to face your fears, find the thing which makes you an addict, and start pursuing it, thus activating the part of you which is an artist.
The rest is just building a routine around the right habits and enduring.
Key Lessons from "Turning Pro"
1.      Living in the Shadows
2.      Stop Being an Addict
3.      Become a Professional
Living in the Shadows
According to Freud, each of us has an id (our instinctual drives), an ego (an "I" which communicates our id in real-life terms: the reason why you're not walking naked) and a super-ego (internalized culture and tradition).
Carl Jung added quite a few new agents to this psychic apparatus, all stemming from our unconscious, something Freud completely ignored. One of these agents is the shadow, the repressed aspects of our being.
Whether by longings, addictions, or superficial professions, these repressed aspects of our being try to communicate with us all the time, telling us, in no uncertain terms, that in fact, everything but them is our shadow life.
Stop Being an Addict
Once you face your fears and embrace your shadows, you may finally be able to transform your shadow life into something bigger and more important:
When we turn pro, the energy that once went into the Shadow Novel goes into the real novel. What we once thought was real — "the world," including its epicenter, ourselves — turns out to be only a shadow. And what had seemed to be only a dream becomes, now, the reality of our lives.
Become a Professional
Being an amateur means living a shadow life.
Being a professional means going beyond that.
It's usually a thorny path: it means adapting the right habits, working hard, passing through a membrane and giving birth to somebody else.
But it's the right path because it's the only one which will result in you finally living the life of the real you.
Like this summary? We'd like to invite you to download our free 12 min app, for more amazing summaries and audiobooks.
"Turning Pro Quotes"
The sure sign of an amateur is he has a million plans and they all start tomorrow.
Click To Tweet
To feel ambition and to act upon it is to embrace the unique calling of our souls. Not to act upon that ambition is to turn our backs on ourselves and on the reason for our existence.
Click To Tweet
Turning pro is like kicking a drug habit or stopping drinking. It's a decision, a decision to which we must re-commit every day.
Click To Tweet
Many artists are addicts, and vice versa. Many are artists in one breath and addicts in another. What's the difference? The addict is the amateur; the artist is the professional.
Click To Tweet
The payoff of living in the past or the future is you never have to do your work in the present.
Click To Tweet


Our Critical Review
"Turning Pro" is not a magic wand which will help you become a professional in the blink of an eye.
In fact, it's anything but: it's a book which elucidates that becoming a professional is actually a messy process, which has nothing to do with buying products or taking courses – but everything with changing the state of your mind and embracing your shadows.
Consider it more of a psychological preparatory class in professionalism than a how-to manual.
And since we sincerely believe that only the former are actually possible – we both appreciate Pressfield's honesty and recommend this book.


Just a regular guy with a knack for writing, and digital marketing.
Emir is the Head of International and SEO at 12Min. In his spare time, he loves to meditate and play soccer.