Reinvent Yourself Summary
6 min read ⌚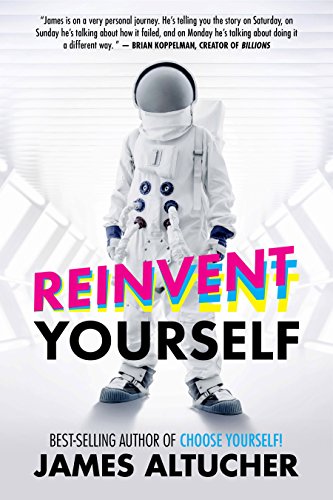 Half a decade ago, James Altucher asked you to choose yourself.
Now, he's back with another advice:
Who Should Read "Reinvent Yourself"? And Why?
If you have heard anything about James Altucher, you probably already know that he is an incessant experimenter and that he absolutely abhors the idea of 9-to-5 jobs.
"Reinvent Yourself" is for those who share his hate on the latter and want to become the former.
About James Altucher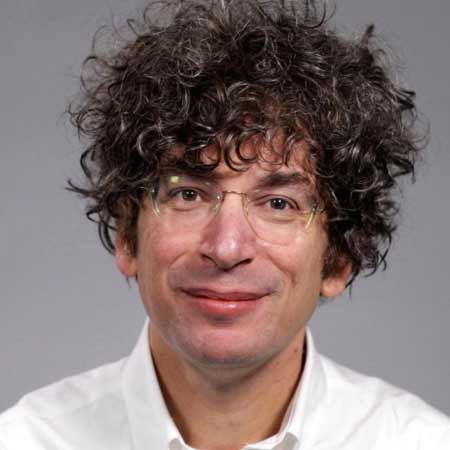 James Altucher is an American entrepreneur, podcaster, blogger, and bestselling author.
According to his count, he has founded more than 20 companies and has, in addition, invested in at least 30. Many of them have failed, but those which have succeeded have thriven.
Altucher hosts a famous podcast, "The James Altucher Show," and has authored 18 books, including "Choose Yourself" and "The Rich Employee."
"Reinvent Yourself PDF Summary"
The only thing constant in the life of James Altucher is, undoubtedly, his hair.
Everything else is flux and change, inventions and reinventions all across the board!
Who knows – T. S. Eliot may have written these beautiful two lines for him and not for some other guy with the initials J. A.: "In a minute there is time/ For decisions and revisions which a minute will reverse."
After imploring you to choose yourself back in 2013, Altucher is now back with an update, telling you to reinvent yourself.
Constantly.
But what does he mean by reinvention?
Well, in his words,
Reinvention is life. This is the call to adventure that constantly whispers to us. Do we answer it? Do we take the call?
The answer, is, of course, a resounding "yes."
And the way?
Well, start by redefining the word freedom.
Sure, the dictionary will tell you that freedom is "the condition of being free of restraints, especially the ability to act without control or interference by another or by circumstance," but ask yourself: what does that mean in practice?
Capitalism should have – and, in some sense, it did – brought freedom, but why do you wake up each day at the same time with the same obnoxious alarm sound only to spend the next eight hours working a job you don't actually like and the remaining few talking about how unhappy it makes you?
We'll tell you why: because you need to have money to be free.
Which brings us back to Altucher's main lesson from "Choose Yourself": if you need money to be free, it's pointless to earn them by not being free; so, find/choose/invent a job you would like to do!
That way, you'll both be free while earning money and have money to be even freer afterward! Was it Confucius the one who said: "Choose a job you love, and you will never have to work a day in your life"?
Altucher endorses this.
Next step of reinventing yourself: acquiring the right habits.
According to Altucher,
You are not just the average of the five people around you. You're the average of the five habits you do, the things you eat, the ideas you have, the content you consume, etc.
The third step on the ladder to a total makeover: improving your relationships.
You are a part of much more than your own life, and this is true for everybody. Meaning: a large part of your happiness and success depends on other people.
In terms of your reinvention, it seems that three are the most important ones: your plus (someone who knows more than you), your equal (your peer), and your minus (someone who knows less).
Which brings us to the fourth, and final, step: your plus should, in fact, be your mentor and finding the right mentors to teach you how to become the person you want to be should become your top priority on your road to reinvention.
In fact, "Reinvent Yourself" doesn't only include "the ultimate guide to finding a mentor," but also an explanation of "how to have 1,000 mentors in your life."
And, of course, numerous pieces of advice from many of them in the following chapters.
For example, Altucher learned from Louis C. K. the Tao of not spending any energy on things you can't change and the uselessness of saying that you're bored.
From Picasso and Isaac Asimov he learned that "action is the foundational key to all success" (aka the reason why Picasso produced 50,000 works of art and Asimov wrote 467 books!) and that you should "learn the rules like a pro, so you can break them like an artist."
From Elon Musk he learned that it's not a bad thing to have all the eggs in one basket – if you can control that basket.
From Malala and Louis Armstrong that suffering can be transcended and turned into something bigger, whether art or cause to fight for
From Albert Einstein – the beauty of what comes after the "I don't know."
From Mick Jagger Altucher learned that, in the beginning, you should take every gig and that it takes about 15 years to master something: 3 to study, 2 to start making money, 4 to make a comfortable living and 6 to become a rock star!
And we'll stop here.
Though there are many more lessons Altucher shares with his readers, whether coming from rappers such as Eminem and Ice Cube, from regular people such as his daughter or a friend's grandma, or even some acquired through playing poker and chess or watching "Star Wars."
Needless to say – they are all interesting and useful!
Mentoring at its most entertaining best.
Key Lessons from "Reinvent Yourself"
1.      Reinventing Is All About Four Things
2.      Find Yourself a Plus, a Minus, and an Equal
3.      Reinvent Yourself in Five Years
Reinventing Is All About Four Things
Reinvention is not something you should fear, nor something you should think of in terms of a painfully long and excruciatingly tiring process.
On the contrary, you should try to reinvent yourself constantly.
First, by redefining what the word "freedom" means to you at that specific moment. Then, by acquiring to right habits which should guide you to your imagined end. Thirdly, by improving your relationships. And finally, by finding yourself some great mentors.
Find Yourself a Plus, a Minus, and an Equal
Speaking of finding –
This is a strategy James Altucher borrows from Ryan Holiday's "Ego Is the Enemy," where the approach is presented as Frank Shamrock's system for self-improvement.
It consists of choosing a plus, an equal, and a minus.
The plus is someone who knows more than you – i.e., your mentor; the equal is a peer to constantly challenge yourself against; finally, the minus is a student you can impart your knowledge on.
The goal?
Getting real and continuous feedback.
Reinvent Yourself in Five Years
If you want to reinvent yourself completely, you'll probably need half a decade.
Use the first year to learn, experiment, and start doing some things. Then, the second year, start doing them on a more regular basis, i.e., each day – while finding some time to network with the right people. The third year you should start making some money.
But only the next – the fourth year – you'll earn enough to make a good living. If things go well, by the fifth year, you should become a wealthy person by doing the things that you love!
Like this summary? We'd like to invite you to download our free 12 min app, for more amazing summaries and audiobooks.
"Reinvent Yourself Quotes"
Despair = Suffering – Meaning.
Click To Tweet
Talent is the tiniest of sparks. A spark lights the fire. But you have to feed the fire more fuel to keep it going. Else it dies out.
Click To Tweet
Don't be afraid to go silent. Mirror and then have the confidence to go silent.
Click To Tweet
It's never too late to do what you love. What you love is always on the shore, waiting for you to arrive, waiting with open arms.
Click To Tweet
We were put here to try. Nobody will grade us.
Click To Tweet


Our Critical Review
James Altucher is undoubtedly an idea machine, but, truthfully "Reinvent Yourself" isn't that original – not if you have followed him well enough during the past decade or so.
Even so, it's still Altucher – "the Oprah of the Internet" – and, moreover, it's Altucher and his 1,000 mentors.
So, plenty of great minds.
Multiple that by five for the good advice count.


Just a regular guy with a knack for writing, and digital marketing.
Emir is the Head of International and SEO at 12Min. In his spare time, he loves to meditate and play soccer.