5 min read ⌚
How to Dominate Your Market One Tweet at a Time
How to add 140-character pops of Twitter power to your social networking efforts for your business and your brand.
Who Should Read "Twitter Power"? and Why?
Social media is not just a time-waster.
Instead, there are real possibilities in the social media world, especially on Twitter.
That is exactly what Comm is trying to convey – the productive usage of Twitter for building a following and making an impact. He also covers how to measure the business results you get from Twitter.
We recommend "Twitter Power" to all brand managers and individuals who are open to learning how to use Twitter right.
About Joel Comm and Ken Burge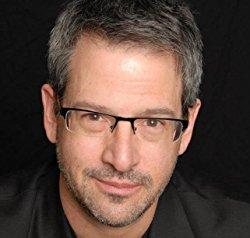 Joel Comm is an author and speaker on the topics of marketing and making money online.
Ken Burge is Comm's business partner and the president of InfoMedia, Inc.
"Twitter Power Summary"
Nowadays, we all have different profiles on different social media pages. On social media, we do not just communicate with our friends and acquaintances, but we also browse news, we search for companies, for contact details et cetera.
Knowing this, you can make social media platforms work as an excellent medium through which you can share insight about your products with a large base of potential customers.
If we try to explain media in simple words, we can define it as a place where people who post original content and people who reply to it interact.
Such interactions can be used to build virtual communities, create a channel for two-way communication and thus strengthen brand loyalty.
Now, there are many social media platforms out there, but Twitter is different from other social media since it poses certain size limitations to its posts. In other words, Twitter users communicate by 140-character-maximum messages.
Facebook and LinkedIn are also microblogging social media services, but they do not size-limit the messages like Twitter.
It would be smartest to spread your presence across different platforms since the users vary. Although all social media sites are popular and widely used, Twitter has received more attention and word-of-mouth than other microblogging services.
So, how do you use Twitter?
Just like every other social site, there is: sign up, write a short message called "tweet" and read other's tweets.
People who follow your activity are called "followers," and will see your notes, and you will see the tweets of those you follow.
The perk is that users can communicate across the world without any charges.
Once you sign up on Twitter, you should pick a username. Do not do this mindlessly, since your username should be logical and easy to remember, so people can find you just by typing it to the Twitter URL.
Then, pick a name. Decide if you want to promote your personal name, your brand name, or your company. Your user ID and your personal name that shows up in the "Name" field are not the same.
The first thing Twitter will let you do is to download your contact lists from different web-based applications.
However, we advise you to wait, since your profile will still be blank, and usually, people do not follow users with empty profiles. So, add some content, and start following people, since it is the best way to make them follow you.
Twitter offers you a search tool which allows you to find people to follow based on shared interests. To determine who to follow, also review the profiles of the people you choose.
But do not just stop at following – engage on their posts, since if they decide to reply, you will maybe gain more influence and new followers.
If you wish to send a personal request, you can direct message them.
Sharing free information will also get you, new followers.
Now, let's get back to creating content and discuss the topic of filling up your profile.
First, upload a photo. You have to since without one people will not take you seriously.
Then, if you have a website or some kind of promotion, you can put a URL to your profile. Change this URL frequently, depending on the current promotions and projects.
Next, you need to write a biography, in under 160 characters.
An excellent biography gives a few basic details about you and ends with a personal statement.
Finally, you can choose some of Twitter's backgrounds, but again – we advise you to put some thought into it and upload a custom one since it opens up more branding opportunities.
Note that it is vital that your profile, picture, and background should all reflect the story you wish to tell to your audience.
Key Lessons from "Twitter Power":
1.      Twitter Rules of Conduct
2.      Be Patient
3.      Measuring Your Success
Twitter Rules of Conduct
"Give credit for retweets."
"Stick to 140 characters."
"Follow people who follow you."
Be Patient
Building a follower base takes time and patience.
One way to build a following is to offer a giveaway or free content like an e-book.
Also, if you have a blog or other social media page, link it to Twitter.
Add your Twitter name to your e-mail signature and business card.
Measuring Your Success  
Twitter does not provide statistics, but you can collect your own data by testing your tweets and tracking the response and retweet rate.
If you do not want to put too much thought into it, an easy way to know you are doing something right is tracking the number of your followers. If your following grows, it means you are sharing valuable information, and triggering conversations.
Like this summary? We'd Like to invite you to download our free 12 min app, for more amazing summaries and audiobooks.
"Twitter Power" Quotes
The goal of using Twitter is to build relationships – especially relationships that can benefit your company.
Click To Tweet
Good content on Twitter needs to be entertaining. It needs to be informative. It needs to be valuable. And it needs to be short.
Click To Tweet
Use your account for good purposes. Use it to make friends and help people. It's a jungle out there, so be careful and play nice.
Click To Tweet
When your followers hit the 'reply' button to tell you what they think, they're also going to be telling their followers what they think.
Click To Tweet
Part of the site's appeal isn't just the pictures; it's the advice enthusiasts can pick up from experts working in their field and ready to share the benefits of their experience.
Click To Tweet


Our Critical Review
In "Twitter Power" Comm and Burge cover the basics of Twitter, and so beginners will find it insightful, while experienced users may find chunks of it familiar and repetitive. Having this in mind, we still recommend this book even to "Twitter-pros" since we are confident that they will also find valuable information which will improve their tweeting strategy.


Just a regular guy with a knack for writing, and digital marketing.
Emir is the Head of International and SEO at 12Min. In his spare time, he loves to meditate and play soccer.