5 min read ⌚
The Elements of Great Managing
The 12 principles are perfectly intertwined and integrated into one system.
Each one clarifies the connection between the management and the employees in terms of providing enough support to fulfill the daily activities.  
Who Should Read "12"? And Why?
Proficient management doesn't serve as a guarantee of success but sure does build a foundation for prosperity and long-term stability. Regarding loyalty, nowadays is not even secure within the organization, the customers are constantly complaining, and demands shift on a day-to-day basis.   
A new term named cultural intelligence is developed to connect various types of profiles from divergent backgrounds. "12" pays attention to all aspects no matter how minor or big they are in the hopes of creating a "deadly" organization for the competition.
About Rodd Wagner & James K. Harter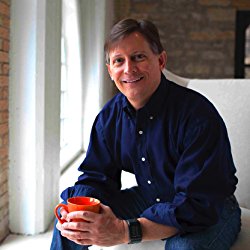 Rodd Wagner is management expert, author and the principal of Gallup Organization. He over the years has shared many insights on improving company performance and alignment between the employees and the managers.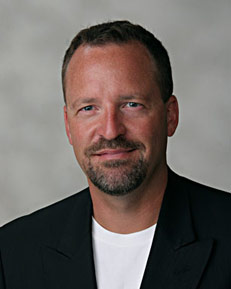 James K. Harter, Ph.D., despite being an author is also a chief scientist at Gallup, who emphasizes the impact of the international workplace-management program.
"12 Summary"
"Knowing What's Expected"
Employees are tired of not knowing why are they picked for the job, or what are they supposed to do, not to mention having no clue what is expected of them. Job description often doesn't generate all the essential norms that an employee ought to fulfill.  
Even if we are talking about a comprehensive guide, the assignments will always require a personal touch that is never mentioned.
"Materials and Equipment"
It doesn't come as some sort of discovery, that employees hate doing a job without the proper tools or resources. It can't get much worse than that. Even though creativity plays a pivotal role in any assignment, the very embodiment success comes from the managers and their extended arm.
"The Opportunity to Do What I Do Best"
From a financial standpoint, the perfect allocation of human resources produces the best results, and it doesn't exist. However, aligning personal flair, with professional skills is what some people like to call – the sweet spot. Enhancing efficiency is linked to it, and as a manager, you should take into account these measures.
"Recognition and Praise"
After a long and restless day, it's good if you show some appreciation for the amount of work done by your associates. Not only to boost their morale but even to speed-up the tempo the very next day. Cost-free and mind-blowing technique for improving productivity.
"Someone at Work Cares About Me as a Person"
Do you recall what Alexander the Great once told his officers? I not afraid of lions led by a sheep, but by sheep led by a lion. It indicates a point, that as a leader or manager you are the one responsible for either success or failure. For the exact same reason, smart managers don't exploit their workers.
"Someone at Work Encourages My Development"
If you can recognize the talent dwelling inside your employees, they will be infinitely grateful to you. Express your trust, make them believe in your words, and they sure will grow and follow your lead almost blindly. Mentorship is like fuel, and the employees represent the engine – they cannot operate separately.
"My Opinions Seem to Count"
If you want to be a "boss"; expressing your authority in any given situation, and stating that the opinion of other lower-ranked employees doesn't matter – prepare yourself for a quick downfall. Never forget two heads think better than one, such simple encouragement can upgrade your vision.
"A Connection with the Mission of the Company"
If you intensely promote competition, and you stimulate personal achievement rather then group cohesiveness, in later stages aligning personal goals with company's vision can be a nightmare.
"Coworkers [Are] Committed to Doing Quality Work"
Ask any individual regardless of the industry – What is its best personal-working experience? They'll all say the same, working in a great team under the leadership of a caring leader. High-quality work highly depends on the working-atmosphere.
"A Best Friend at Work"
Employees who enjoy the privilege of having their closest friend working beside them, are according to stats the best performers. Of course, there are exceptions, but we are talking about rough numbers, not precise decimal points.
"Talking About Progress"
Until you become an employee of high-stature with lots of influence in the company, you'll have to settle down for the evaluation metrics provided by your superiors. Too often managers misinterpret these signs and go on their own. In such regards, the chances of accurately measuring the career progress and employee development, decline.
"Opportunities to Learn and Grow"
Your attitude has the leading role in this one. In the digital age, we are all opportunity seekers, only a small portion of the people lauds and embrace the monotonous system. Through seminars, mentorship, and gatherings you will give your employees lots of room for growth and enhancement.
Nonetheless, if the company has an internal policy of punishing for any miscalculation, the risk-aversiveness will once again take over, and redevelop the modern routine.
Key Lessons from "
12
"
1.      Actions speak louder than words
2.      Compensation for their efforts
3.      Build a Dream Team
Actions speak louder than words
Hypocrisy is common in all areas especially among the CEOs who often state: the employees are the firm's most valuable asset and expendable resource.
However, this claim is rarely supported by facts and action, in most cases, it's utterly pointless.
Compensation for their efforts
Although salary or monthly income is the main source of motivation, there is something more profound.
If you possess all of these 12, unreplaceable managerial traits, none of your associates will move against you, unless the salary they receive is too low and non-negotiable.
Build a Dream Team
We are not referring to the U.S.A. basketball team in 1992 Olympics. In your own environment, you can create a team of highly dedicated supporters, and eager learners.
Provide them with tools and leadership, and witness the inevitable growth.
Like this summary? We'd Like to invite you to download our free 12 min app, for more amazing summaries and audiobooks.
"12" Quotes
Managers who...create the greatest financial performance start with the least pecuniary motivations. They work hard to do the right thing for their people, and...end up doing well.
Click To Tweet
Before a person can deliver what he should as a manager, he must first receive what he needs as an employee.
Click To Tweet
Employees have innate needs...to create the best possible self-image through achievement. This drive is so basic that evidence of its existence confronts us every day
Click To Tweet
Incorporating employee ideas pays back twice. First, the idea itself often is a good one. Second, it makes it much more likely that employees will be committed to its execution.
Click To Tweet
Knowing what's expected - means having a detailed understanding of how what one person is supposed to do fits in with what everyone is supposed to do.
Click To Tweet


Our Critical Review
Not only that these laws or practices are applicable; they are also logical.
If you disagree with most of them, then perhaps you require mentorship on management and quickly.


Just a regular guy with a knack for writing, and digital marketing.
Emir is the Head of International and SEO at 12Min. In his spare time, he loves to meditate and play soccer.