Amusing Ourselves to Death Summary
13 min read ⌚
Quick Summary: "Amusing Ourselves to Death" explores whether Aldous Huxley's fictional and dystopian vision of the future described in "Brave New World" hasn't already turned into the reality of our TV-dominated and image-centered present. Spoiler alert: it has, and reality shows and Netflix are our pleasure drugs, our very own soma.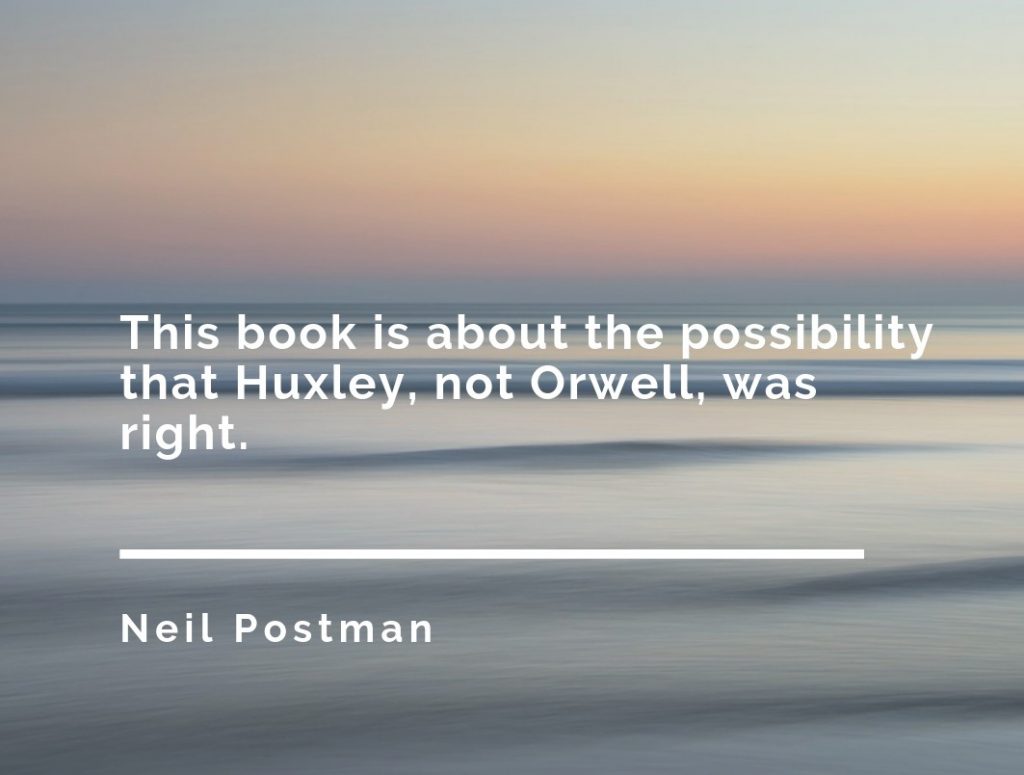 Who Should Read "Amusing Ourselves to Death"? And Why?
Amusing Ourselves to Death is one of the classics in the fields of cultural criticism and media studies so everyone interested in them should have already read it.
However, Neil Postman's 1984 vision about the world of today seems so true that we think everybody should read this book.
Not reading it would be basically synonymous with ignoring a traffic post sign saying "Stop. Dead End. No outlet."
We're serious about this.