11 min read ⌚
Quick Summary: "Company of One" by Paul Jarvis is a practical experience-based manual which aims to turn conventional business wisdom on its head by offering an alternative path to success (as well as a redefinition of that word)—one that will help you build your company around your life, and not the other way around.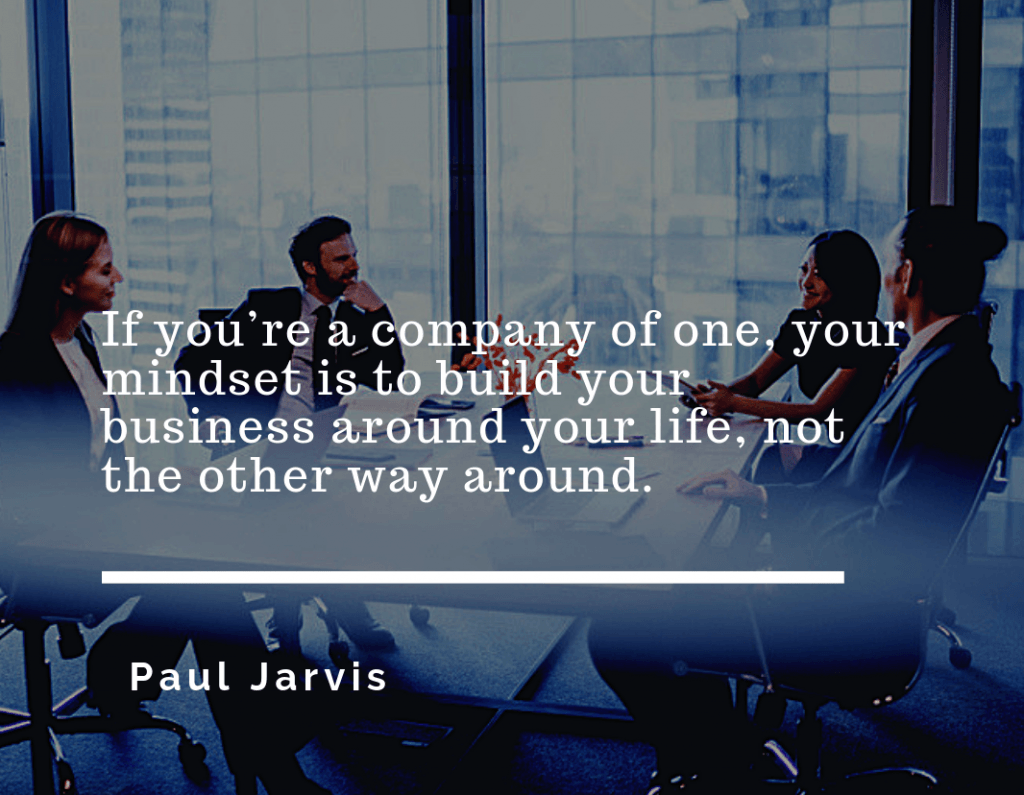 Who Should Read "Company of One"? And Why?
Contrary to what you might deduce from the title, this is not a book about freelancers, nor is it a book about successful small businesses that want to find ways to grow. (If you want that, consult books such as Good to Great).
Counterintuitively, Company of One is about businesses that want to stop growing, and people who want to build their work lives around their personal lives—and not the other way around.
If you don't want to be big, but sustainable, if you don't want to build a multi-billion industry but work a limited number of hours and spend more time with your friends and family—well, then, Paul Jarvis' book is the one of the best ones you can find on the market.