It's Not Where You Start, It's Where You Finish Summary
4 min read ⌚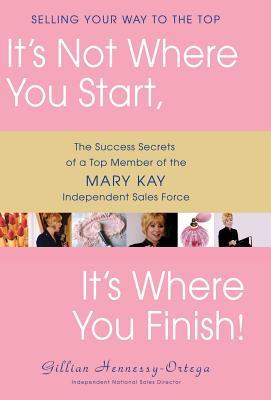 Dividing your tasks into small sections, or activities – is a phrase pretty familiar to millions of people.
However, the main thing is to know how and why?
This book summary is undoubtedly about that. Stay with us and learn how to get to the place you've always dreamed of.
Who Should Read "It's Not Where You Start, It's Where You Finish"? And Why?
Justify your intentions with a notion of respect. Also, it's worth mentioning that Ortega's one-of-a-kind career manual enriched with an insightful mix of personal tips and examples brings a whole new meaning to the world of "career".
It's highly recommendable to all people, especially women who are climbing the corporate ladder and wish to go to the very top.
About Gillian Hennessy-Ortega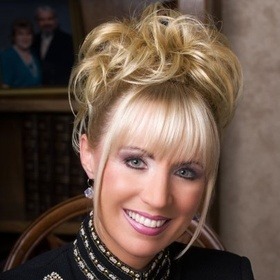 Gillian Hennessy-Ortega is as you can already guess, one of Mary Kay's close associates and among the leading sales directors. She, by the way, earned her reputation as a public speaker at various company events and sales discussions.
"It's Not Where You Start, It's Where You Finish Summary"
As an illustration and better understanding, let's allow the Cadillac ladies to take the wheel. Your sales career starts today if that's your wish. Crossing from mediocrity to uniqueness reflects your immense dedication to burn the midnight oil in pursuance of a great career. When Mary Kay first laid eyes on this new business endeavor or profession, she obtained the "Pink Cadillac Lady "nickname.
Gillian Hennessy-Ortega – the author of It's Not Where You Start, It's Where You Finish, is Mary Kay's executive. She puts career above other meaningless aspects of life, by offering many tips which can light that fire burning inside, so you can grow more and more.  Setting up goal setting is like drawing a map of personal development, which customer highly appreciate due to your belief in a specific vision.
Let's clear things up:
Sometimes her words spark debates because the book excels when conveying inspiration to continue developing the setting goals process. Even though the emphasis falls on professional enhancement, Hennessy-Ortega triggers a spirited discussion as well.
Stay tuned, to find out:
Her intentions were placed around designing a strategy, plan, or technique which can equally well produce good results both at home and work.
Spirituality refers mostly to Christianity, although it's not strictly bonded to Christian faith. In other words, if you are merely looking to take advantage of the market, and discredit the spiritual rules, this book may not suit you.
Here's the point:
The phrases, tips, and examples are indeed useful for any sales career in which we can also add a religious council to merge both perspectives and move effortlessly through life. If the conventional methods inspire you, and even seeking success in the Digital Age is part of your long-term plans, then "It's Not Where You Start, It's Where You Finish" is the perfect motivational package for you.  
Imagine yourself being in a position, where you can really exploit your full potential, and achieving goals comes naturally. In fact, this scenario sounds too good to be true – or does it?
Let's move slowly, step by step, lesson by lesson:
Back in the days, outlaws earned their living by stealing or conducting other criminal activities. The reason we give this example is to provide you with a clue that sometimes, making money, isn't the first priority. In this book summary, we turn our heads to things like visualization, dreaming of success, but also principles. For instance, mental rehearsal and using visualization techniques in order to achieve all these things, must be accompanied by a sincere attitude.
Sales executive Gillian Hennessy-Ortega's has a life which resembles an Irish folk-tale. The life story on different playgrounds, all carrying the fragrance of uncertainty and excitement. Her mother, a conventional Irish lady, guided by tradition married a charming man of Irish descent as well named William L. Hennessy.
Apply the mindset of a champion with these methods:
Shift from negativity to peacefulness by altering your thoughts. Eliminate the ideas of not being good enough, and make your path to success.
Self-imposed restrictions and thinking patterns serve only to make you miserable and unworthy.
Train each day, until you are good enough to implement that knowledge in your daily life.
Key Lessons from "It's Not Where You Start, It's Where You Finish"
1.      All stories have their beginnings and endings
2.      The business world waits for no one
3.      The natural route to success
All stories have their beginnings and endings
His connections in Ireland gave him the advantage to follow his goals, unlike other ordinary citizens. The wedding vows marked the beginning of a brand-new modern fairy-tale life if we add the fancy Bentley in which the newlyweds fled. Their air was filling with hope and excitement, but the fantasy soon came to an end.
The love story disappeared with the same intensity as it once appeared – pretty quickly. This disaster was loaded with Hennessy's drinking problems which later on turned into a violence and abuse.  
The business world waits for no one
Mary Kay's openness and broadens enables her to dive into the corporate world entirely. The strategies for getting access vary from the environment, but they all advocate for using the power and utility of visualization in the goal-pursuance endeavor.
The natural route to success
Going back and forth, it's only natural when you are a member of the business community. Burst that bubble of self-doubt and encourage yourself to start a new career while emulating the tactics used by high-profile professionals.
Like this summary? We'd Like to invite you to download our free 12 min app, for more amazing summaries and audiobooks.
"It's Not Where You Start, It's Where You Finish" Quotes
In sales, success is a choice.
Click To Tweet
Perception is everything.
Click To Tweet
Failure can be our best teacher.
Click To Tweet
You can be a victim or you can be a victor.
Click To Tweet
Success is about more than money or status. Success is about all of the people whose lives you can touch.
Click To Tweet


Our Critical Review
If you are into sales, It's Not Where You Start, It's Where You Finish will fit your schedule. Nevertheless, according to us, this book is a little outdated, considering the fact, it was written more than ten years ago. Much has changed since then, and yet a lot of great things can be found while reading it.


Just a regular guy with a knack for writing, and digital marketing.
Emir is the Head of International and SEO at 12Min. In his spare time, he loves to meditate and play soccer.