It's Not Where You Start, It's Where You Finish Summary
4 min read ⌚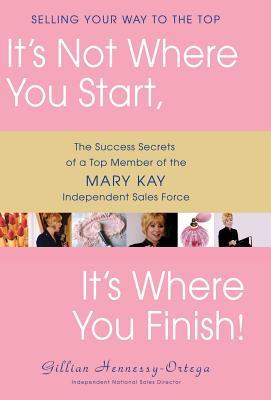 Dividing your tasks into small sections, or activities – is a phrase pretty familiar to millions of people.
However, the main thing is to know how and why?
This book summary is undoubtedly about that. Stay with us and learn how to get to the place you've always dreamed of.
Who Should Read "It's Not Where You Start, It's Where You Finish"? And Why?
Justify your intentions with a notion of respect. Also, it's worth mentioning that Ortega's one-of-a-kind career manual enriched with an insightful mix of personal tips and examples brings a whole new meaning to the world of "career".
It's highly recommendable to all people, especially women who are climbing the corporate ladder and wish to go to the very top.
About Gillian Hennessy-Ortega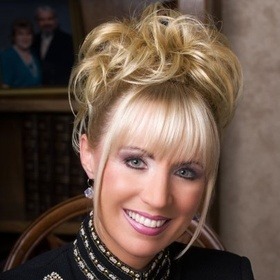 Gillian Hennessy-Ortega is as you can already guess, one of Mary Kay's close associates and among the leading sales directors. She, by the way, earned her reputation as a public speaker at various company events and sales discussions.
"It's Not Where You Start, It's Where You Finish Summary"
As an illustration and better understanding, let's allow the Cadillac ladies to take the wheel. Your sales career starts today if that's your wish. Crossing from mediocrity to uniqueness reflects your immense dedication to burn the midnight oil in pursuance of a great career. When Mary Kay first laid eyes on this new business endeavor or profession, she obtained the "Pink Cadillac Lady "nickname.
Gillian Hennessy-Ortega – the author of It's Not Where You Start, It's Where You Finish, is Mary Kay's executive. She puts career above other meaningless aspects of life, by offering many tips which can light that fire burning inside, so you can grow more and more.  Setting up goal setting is like drawing a map of personal development, which customer highly appreciate due to your belief in a specific vision.
Let's clear things up:
Sometimes her words spark debates because the book excels when conveying inspiration to continue developing the setting goals process. Even though the emphasis falls on professional enhancement, Hennessy-Ortega triggers a spirited discussion as well.
Stay tuned, to find out:
Her intentions were placed around designing a strategy, plan, or technique which can equally well produce good results both at home and work.
Spirituality refers mostly to Christianity, although it's not strictly bonded to Christian faith. In other words, if you are merely looking to take advantage of the market, and discredit the spiritual rules, this book may not suit you.