4 min read ⌚
An Extraordinary New Approach to Accelerating Success in Work and Life
Not everyone can perform the same.
However, everyone should perform their tasks, to keep the organization going.
"Move Your Bus" shows you how you can deal with the different types of workers and how you can become a high achiever yourself.
Who Should Read "Move Your Bus" and Why?
"Move Your Bus" is a guide to boost your performance at work no matter at what stage of your life or career you are. It will help you understand your role and your abilities and will teach you how you can achieve the success you long for.
We recommend it to everyone who feels like they are not moving forward, as well as managers who need help motivating their employees to perform better.
About Ron Clark

Ron Clark is a bestselling author and business consultant. He is the founder of the Ron Clark Academy.
"Move Your Bus Summary"
Each organization consists of different people, with different worldviews and personal histories.
These people also differ in their company roles: some of them move the company forward and aim high, while others do what is asked of them (or less) and just ride along without going the extra mile.
So, the question most business owners ask themselves is how to create an organization in which all employees contribute to a common goal.
To help companies understand how to achieve this desired result, author Ron Clark developed the bus metaphor.
Imagine a bus situated in a Flinstones cartoon.
Why the Flintstones?
Because there is no engine to drive the bus. In other words, the only way the bus will move is if the people inside of it push it to move.
Now, what does this metaphor stand for?
The bus is equivalent to your goals: you will be able to reach your goals only if everyone in your team performs on a level high enough to move the bus.
It is essential that you understand the "everyone" part. No matter the role, each team member needs to contribute.
Now, this metaphor also has a few more variables in it.
First, the Driver is the one who is directing the team and pushing everyone forward.
Then, the Runners are the top performers and contribute a lot.
The Lodgers are all the diligent workers who do a good job.
Next, the Walkers contribute the less but still, make some steps forward.
Finally, the Riders, do nothing, just keep the bus back.
In each organization, the Driver, or the manager, should firstly focus on the Runners, since they are the hard workers who if allowed, can be the backbone of the organization.
Managers should encourage and support runners, and show them that they value their efforts.
Joggers, unlike the runners, do not exceed expectations, but managers can depend on them since they always come when called upon.
The Walkers are slow, but have the potential to grow, and are much better than the Riders, who do their job only when they are sure that someone is watching.
The Riders lack a work ethic and are the hardest to manage.
So, if you want to create a good team, you must become a good leader yourself and adopt the behavior of a runner.
There are three easy steps to develop Runner habits: show up to work early, dress your best, and put in the extra mile to perform well and complete tasks.
Also, as an extra step, we will add the need to mind how you communicate. You should not engage in any kind of negative conversations.
Instead of focusing on what is wrong, always search for answers.
Each problem is an opportunity for progress. If you adopt this mindset, you will also empower those around you.
The best way to speed up becoming a Runner, is to learn from the Runners that surround you.
Do not be shy or embarrassed to ask for help. Asking for a helping hand is not a weakness – it is just a sign that you worry about your job and your performance.
However, when you do ask for help, be prepared to be criticized.
Criticism is beneficial for you – it will help you improve. Listen to what others have to say; they will most likely point out things you are not aware are keeping you back.
But, what if you do not think you can become a Runner?
Do not worry that does not mean that you must be insignificant in your company.
However, even if you are not a Runner, it is essential that you put the organization's need ahead of yours. In other words, do not get greedy for rewards. Rewards will come to you only after you know your role, and you complete it well.
Key Lessons from "Move Your Bus"
1. Keep Your Expectations High
2. Know Your Workers
3. The Five Types of People in Any Organization
Keep Your Expectations High
Not having any expectations is the worst advice anyone can give you. Instead, set reasonably high expectations, communicate them, and hold the people accountable for their work.
In that way, everyone will be motivated to deliver what is expected of them.
Know Your Workers
Having high expectations does not mean that you will have the same expectations for everyone.
On the contrary, someone's low is someone else's high. So, remember that all people perform on a different level, and set your expectations accordingly.
The Five Types of People in Any Organization
The Drivers

The Runners

The Joggers

The Walkers

The Riders
Like this summary? We'd Like to invite you to download our free 12 min app, for more amazing summaries and audiobooks.
"Move Your Bus" Quotes
People who walk slow ain't got nowhere to go.
Click To Tweet
If you lift up the people around you, you lift up yourself as well.
Click To Tweet
Trust me, people will allow you to be a sponge, soaking up all their negativity. But remember, full sponge doesn't move very quickly and it will keep you from being able to run or even walk.
Click To Tweet
I don't care how smart you are, if you don't have a strong work ethic then you are slowing down the bus.
Click To Tweet
In life, we have riders, walkers, joggers, and runners. Fuel the runners.
Click To Tweet


Our Critical Review
"Move Your Bus" is a quick read that gives valuable lessons and will ultimately reshape the way you interact with your environment.
In today's world in which functioning is impossible without teams, it is valuable to understand the differences between the types of people and how you can manage them.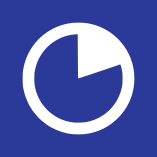 Learn more and more, in the speed that the world demands.