4 min read ⌚
The Thinking Man's Guide to Pleasuring a Woman
The title of this book, "She Comes First" is a pun. Now look back at the title and read the subtitle once again: "The Thinking Man's Guide to Pleasuring a Woman."
Yes, that's exactly what Ian Kerner's book is all about.
About Ian Kerner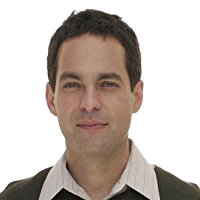 Ian Kerner, PhD, is an American author and sex counsellor. He specializes in couples' therapy and sex therapy but works with individuals on a regular basis as well. He is a frequent guest on popular TV shows such as "The Today Show" and "The Dr. Oz Show."
Kerner is also the founder of https://www.goodinbed.com/.
Book Summary
When it was published in 2004, "She Comes First" was selected as one of the Best books of 2004 by Amazon editors. Much more importantly, it was called "the Encyclopaedia Britannica of the clitoris" in a "New York Times" review.
Fun, informative, and easy to read "She Comes First" is a virtual encyclopedia of female pleasure, portraying techniques which prove why sex is fun for both partners.
Written by Amy Sohn. Who, in case you don't know, is a great columnist and a well-received author of erotic novels. And – in this case, even more importantly – a woman!
So, if you are a thinking man and a heterosexual – or a thinking homosexual woman – you better listen!
Because, unfortunately for women, as James Brown sang, "It's A Man's Man's Man's World". Which, translated in the language of sex, means much more pleasure for men than for women.
Just take, for example, the very act of sex! Men get almost all pleasure from penetration, but women can do better off without it. Penetration, in fact, will almost never lead to female orgasm.
What will – is cunnilingus.
You can shout about it all you want, but the science backs this up. The clitoris is three times more sensitive than the vaginal wall, and women who suffer from vaginal agenesis (i.e. closed vagina) can also experience orgasm.
To cut the long story short: focus on the act of oral stimulation.
And in order to do that, you need to learn two things.
First: the highly complex anatomy of the clitoris. Which has 8,000 nerve fibers and up to ten different parts. These are: the head, the G-spot, the public mound, the front commissure, the frenulum, the inner lips, the vaginal entrance, the fourchette, the perineum, and the anus.
And second: the three acts of the drama that is female sexual arousal!
Act 1: foreplay.
The point at this stage is, obviously, to build the sexual tension. And in order to do that, you need to spend at least 10 to 15 minutes not even thinking about a female's genitals. Because once you kiss the vulva – the second act has started and there's no turning back.
Kerner calls Act 2: coreplay.
It's the act itself – and it's better than sex.
Act 2 should be uninterrupted even though it consists of six stages. The first one is all about establishing a rhythm. The second one means giving your woman "five vertical halfway licks" before giving her a long one which includes the clitoris head. At this stage, insert a finger in her vaginal entrance. Then, start focusing more on the head by adding a horizontal lick over it. That's stage three.
Stage four begins once you start pressing the head for five seconds after each cycle and start including a second finger. Stage five is the pre-orgasm period. Which is a preparation for stage six – when it's best to hold your woman's body in place so as to help her feel a more powerful orgasm.
Finally, Act 3: moreplay.
This is where you either kiss and cuddle – or have a sexual penetrative intercourse. It's easier once the female has experienced the first orgasm – and may lead to more and more pleasure.
Key Lessons from "She Comes First"
1.      For Women – Cunnilingus Is Better Than Sex
2.      Female Sexual Arousal Is a Three Stage Process
3.      Never Forget These Three Assurances
For Women – Cunnilingus Is Better Than Sex
If you think that size matters – you can't be further from the truth! Not just size – penetration doesn't matter either as far as women are concerned. Science says that female orgasm is something which happens only after clitoral stimulation.
And penetration does that rarely and, even then – ineffectively.
Female Sexual Arousal Is a Three Stage Process
So, if you're a heterosexual man, revolutionize the way you think about sex! The goal of it is not to have a sex with your partner, but to make her needs come first.
In other words, think of having sex as something which doesn't include penetration for at least the first 45 minutes. What it does – is three stages: foreplay, coreplay, and moreplay.
The first one you know well. The second one is the cunnilingus and it's a six-stage procedure. The last one follows the female orgasm. And is the only stage where intercourse comes in question.
Never Forget These Three Assurances
Of course, this makes sex much more pleasurable for women than men. But, why not? The opposite has been true for all of history.
And if you want to change that, you'll need to take into consideration three assurances.
First of all, remember that by delaying intercourse, you receive pleasure as well. Secondly, that you have been the one receiving the pleasure for most of the time. Now give her both the time she needs and the pleasure she craves for. Finally, don't be picky: savor her scent and taste!
Like this summary? We'd like to invite you to download our free 12 min app, for more amazing summaries and audiobooks.
"She Comes First" Quotes
A woman's time would be better spent on Kegel exercises and the strengthening of the pelvic floor muscles—an exercise known to increase the quality of orgasmic contractions.
Click To Tweet
One should not make more assumptions than are absolutely necessary.
Click To Tweet
Twice as many women who went to college have given or received oral sex as compared to those who did not finish high school and twice as many of those better-educated women had or received oral sex the last time they had sex.
Click To Tweet
For those with a taste for poetry, try Les Fleurs du Mal (Flowers of Evil) by Charles Baudelaire or Flesh Unlimited by Guillaume Apollinaire.
Click To Tweet
Harold Brodkey's sexual saga 'Innocence' is perhaps the greatest depiction of a session of cunnilingus ever penned.
Click To Tweet



Just a regular guy with a knack for writing, and digital marketing.
Emir is the Head of International and SEO at 12Min. In his spare time, he loves to meditate and play soccer.