4 min read ⌚

Start with Why: How Great Leaders Inspire Everyone to Take Action by Simon Sinek
This book summary represents the gate in a big tower; you are the brave prince trying to rescue the princess. Undoubtedly this book will answer many of your questions and keep you wondering "Why, How and What." If you don't know how to begin – Start With Why!!
If success doesn't magically appear overnight, how is it achieved?
---
THE Q-MARK OF LEADERSHIP / START WITH WHY
"Finding WHY is a process of discovery, not invention."
---
Who Should Read "Start With Why"? And Why?
Simon Sinek's truly amazing masterpiece is designed to put an end to the never-ending entrepreneurial struggle. Is that mean that you'll be rich as soon as you read this book? – We highly doubt that, but it sure provides a good starting point for future businesses.
With all these facts on the table, we believe that Start With Why fits all current and potential entrepreneurs who intend to take their fair share of the global market.
About Simon Sinek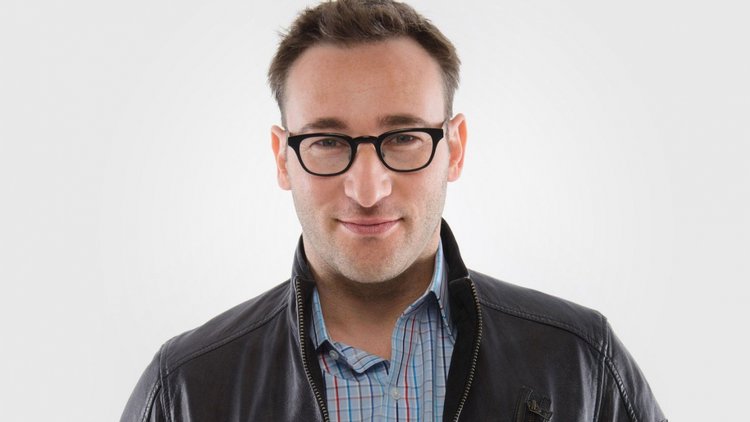 Simon Sinek is a marketing expert, author, and motivation speaker born in England on October 8th, 1973. He has written four authentic leadership books: Leaders Eat Last, Together is Better, Find Your Why and of course the bestseller Start With Why.
"Start With Why Summary"
Simon Sinek reveals an interesting truth in his book, Start with Why. Successful people such as Martin Luther King Jr., Steve Jobs, or the Wright brothers have one thing in common: they all started out with the magic question – WHY?
Go beyond the notion of confusion
Simon Sinek displays the notion that capable leaders stimulate other people by emphasizing the "Why" (the intention) before the "How" (the procedure), or the What (the product or service).
It is normal that some organizations are capable of accomplishing more than others. Innovation is the key; influential individuals know this very well – as a consequence of this situation people ask themselves
Why? Our parallel accompanied by this book summary contributes to the research of great leaders who managed to infiltrate in various groups using only their authority and influence.
Simon Sinek discovered that they also think differently, so what does that mean? It means they are curious, even if some of them fail, the communication continues with a bit more eagerness than before.
Relying on a broad range of real-life-altering stories, Simon builds an imaginary empire, constructed of clear vision and desire to inspire.
Do you want to give it a try?
Before we present concrete evidence on how inspiration leadership can make a huge difference in the journey to success, we want you to really understand the importance of the "giving all you got."
Let's roll.
The start of the turbulent 20th century produced many scientists and commoners who were more than usual curious about the sky. However, the battle came down to just two, the Wright brothers and Samuel Pierpont Langley.
Unless you know the whole story, get ready to feel the waves of the battlefront. The Wright brothers driven by passion, conducted a comprehensive analysis to discover what invention can oppose the force of gravity.
Samuel on the other hand, a college professor and mathematician had received a 50,000$ grant from the government to continue his research and ultimately develop a solution.
As you probably know, the inventors of the first ever airplane are the Wright Brothers. They beat the odds, and despite the shortage of funds, these two passionate "maniacs" gave the world something that will be used for generations.
If you think: This only works for geniuses but people with ordinary businesses, like myself cannot pull this off – You are so Wrong!
Take sellers for example: Instead of inspiring they are more prone to manipulation. Do you want to increase sales? What do they do? They develop marketing plans, promotion projects, put pressure on the buyers, strongly convey product's message, etc.
At the end of the day, they end-up happy that their sales have gone up to 20% but is that enough? It sure isn't!
Such blindfold strategies are only useful if you are merely preoccupied with short-term results. None of these things can increase the loyalty base – you can count on that.
Nowadays we are witnessing another form of subtle manipulation called – aspiration. Unlike the previous method, now the seller or the motivator ignites something in you. This is done by parallelly merging both the problem and the solution – emerging from the product.
Get wealthy in a month! Or lose 50 pounds in just 1 week. In either case, once again you don't build a customer base; these are only short-term policies.
Why are some people more successful than others?
See why some people succeed and others fail in the same business!
Separate profitable from unprosperous innovations!
Key Lessons from "Start with Why"
1.      The Golden Effect on Successiveness
2.      The backstage effect
3.      The art of building trust
The Golden Effect on Successiveness
All great leaders are familiar with the power of the Golden Circle. It's kind of like a shooting target but consists of only three layers. The first one is the one around the center – representing the Why; the next layer is the larger circle known as How; and last but not least – What.
The backstage effect
Regardless of the product or its features, consumers are most concerned about trust and expect to receive value for their loyalty. If you can subtly persuade your potential and existing customers, to purchase your products on an emotional basis, you are in for the long-run!
The art of building trust
Customers are very peaky nowadays. One small mistake can cost you a fortune, so building trust is an imperative. The whole process consists of two critical elements. Create a perfect working environment and then convert words into actions with the end-consumers.


"Start with Why" Quotes
If questions like these race through your mind from time to time, you should definitely download our free pdf. And check out the 30 great nuggets below, our favorite bits from Simon Sinek's Start with Why. Just what you need to start reading this book!
Our Critical Review
Simon Sinek's Start With Why explores our relationship with mentors, the people we hold in high esteem and in whose footsteps we constantly try to follow. And because we're dreaming big we're tempted to ask, once in a while… why?


Just a regular guy with a knack for writing, and digital marketing.
Emir is the Head of International and SEO at 12Min. In his spare time, he loves to meditate and play soccer.