The Monk Who Sold His Ferrari Summary
9 min read ⌚
A Fable About Fulfilling Your Dreams and Reaching Your Destiny
The life you're living is probably not the life you've dreamed about. Robin Sharma believes that he can help you finally start living it. By telling you an unassuming business fable about "The Monk Who Sold His Ferrari."
Who Should Read "The Monk Who Sold His Ferrari"? And Why?
Remember that great Elvis album "50,000,000 Elvis Fans Can't Be Wrong"? Unfortunately, the world of books isn't as big a deal as the world of music. But, we're sure that you can say pretty much the same when a book sells more than 1,000,000 copies.
So, let us rephrase the original statement so you can catch our drift.
Fifteen Million Robin Sharma Fans Can't Be Wrong!
That's right! And most of them are, in fact, fans of "The Monk Who Sold His Ferrari" and its companion volumes! Yes – that's how significant this book is in the world of self-help books.
So, if you are a fan of self-help books, it's an understatement to say that you're going to like "The Monk Who Sold His Ferrari." The chances are – you're going to love it and buy it as a gift for at least a few other people. If you're into Zen and Eastern mysticism – you'll love it even more.
However, if you really want an answer to the question of the title, then here it is: this book is about workaholics. Robin Sharma was one – and he realized that he was on the wrong path. The sooner you realize this too – the better.
And this book may be the best way to do it.
About Robin Sharma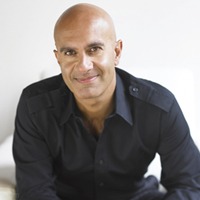 Robin Sharma is a Canadian motivational speaker and writer, considered one of the world's top 10 leadership gurus for about two decades.
He rose to prominence in 1997 after self-publishing "The Monk Who Sold His Ferrari," which was followed by dozen more books, half of which are related to it: "Leadership Wisdom from the Monk Who Sold His Ferrari," "Who Will Cry When You Die," "Family Wisdom from the Monk Who Sold His Ferrari," "Discover Your Destiny with the Monk Who Sold His Ferrari," "Daily Inspiration from the Monk Who Sold His Ferrari," and "The Secret Letters of the Monk Who Sold His Ferrari."
His other books include "The Saint, the Surfer, and the CEO" and "The Leader Who Had No Title."
"The Monk Who Sold His Ferrari Summary"
There's a reason why we included "The Monk Who Sold His Ferrari" both among our top motivational and top inspiring books in history.
Simply put, the book can change your life.
It is a business fable – you certainly remember the genre – about Julian Mantle, a semi-autobiographical version of Robin Sharma himself. A Harvard graduate, he is living in a mansion, driving a Ferrari and making millions of dollars on a yearly basis.
However, he's not happy.
The work is too stressful, and he doesn't have the time to enjoy its benefits. One day, the pressure gets the better of him, and Julian Mantle suffers a heartache, collapsing in a courtroom.
But after his recovery, he doesn't return to practicing law. Instead – he simply disappears. Three years later, he shows up unannounced at his best friend and former colleague John's office.
And he tells his story.
John discovers that Mantle had sold his mansion and his Ferrari in order to spend his time traveling throughout India. There he learned of the fabled Great Sages of Sivana, who he eventually found in the Himalayas.
Using a mystical fable about a sumo wrestler in a green garden, one of them, Yogi Raman, taught him the seven virtues of the Sivana System.
And here's how the story goes.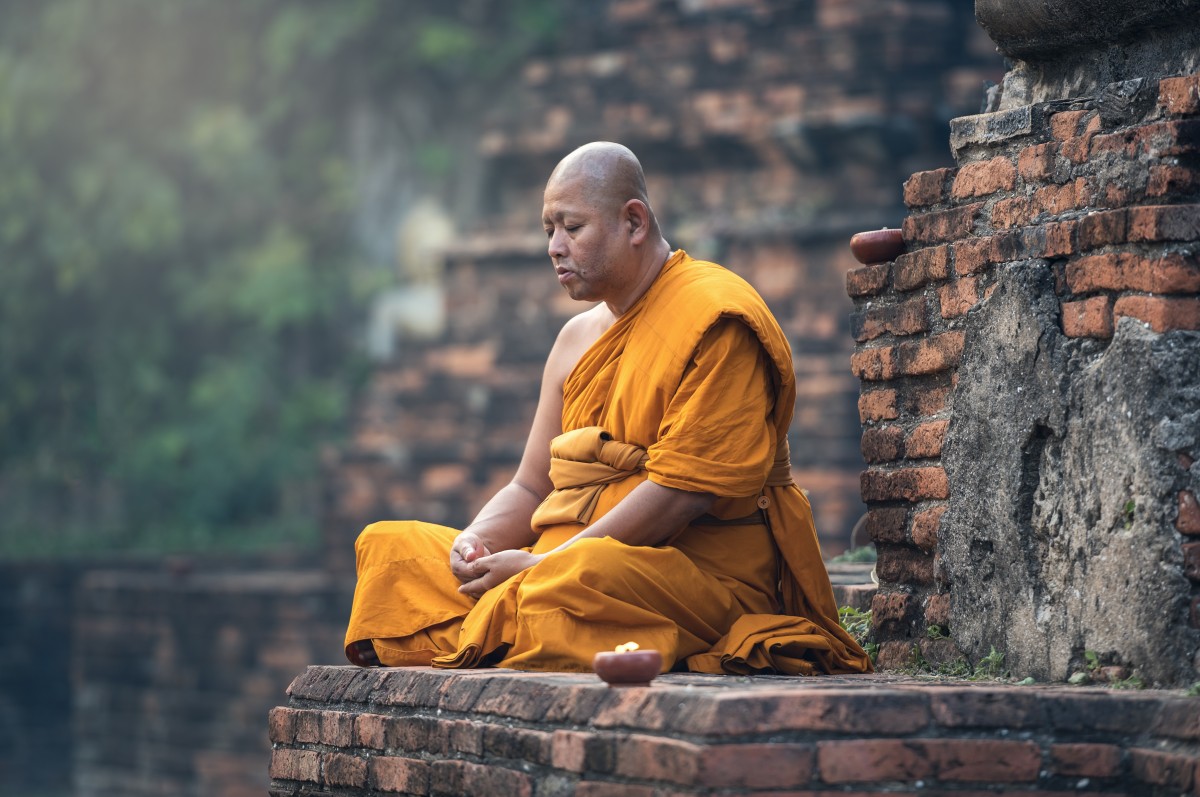 It begins with you in a gorgeous green garden. Everything is silent and tranquil around you. Many-colored flowers are blooming in the garden, making the sight as beautiful as anyone a man has set his eyes upon.
In the center of this garden, you notice a red lighthouse, as high as six stories. Its towering presence captivates you – but only for a while.
Because suddenly, at the base of this lighthouse, you hear the loud creaking of a door. And a 9-foot tall sumo wrestler weighing over 900 pounds strides rowdily inside your quiet, beautiful garden!
You cast your eyes upon him: he is a sight to see! Not only because he is an enormous creature, but also because he is totally naked. The only thing on him is a pink wire cable to cover his private parts.
Now, the Japanese sumo wrestler starts wandering about the garden and, to your amazement, he happens upon a shiny gold watch.
Probably a remnant of some previous times. He looks at it curiously – and then slips it on his hand. The most amazing thing happens: he falls unconscious to the ground!
You are all but ready to rush and see if he's still alive when you notice that his nostrils are moving. That's right – he is about to wake up.
You notice that the thing that made him is the fragrance of the yellow roses surrounding him!
The sumo wrestler is all of a sudden filled with voracious and seemingly boundless energy.
He looks to his right – there's nothing there; then, he looks to his left – and, to his and your amazement – he notices a path covered with millions and millions of sparkling diamonds.
Something makes him takes this path. And something tells you that it is the path which will lead him to eternal bliss and everlasting joy.
That's it.
You just heard the most important story you'll ever hear.
Didn't understand a word of it?
Of course, you didn't. But, that's why we are here to reveal you the seven meanings of this story. Which, incidentally, are also the seven key lessons you should take away from "The Monk Who Sold His Ferrari."
Key Lessons from "The Monk Who Sold His Ferrari"
1.      The Garden Is Your Mind: Cultivate It
2.      The Lighthouse Shows You the Way: Live a Purpose-Driven Life
3.      The Sumo Wrestler Reminds You of Self-Improvement: Practice the Ancient Japanese Art of Kaizen
4.      The Pink Wire Cable Represents Discipline: Be Disciplined
5.      The Golden Watch Says: Respect Your Time
6.      Smell the Yellow Roses And Serve Others Selflessly
7.      Walk the Path of Diamonds: Live in the Present Moment
The Garden Is Your Mind: Cultivate It
The garden is a symbol of your mind.
Learning how to control your mind is the foundational virtue of the Sivana System. A nice way to understand what this means is to think of your mind as if it is a garden; and thinking of your consciousness as its keeper.
Protecting the garden from bugs and beasts means protecting it from negative thoughts.
Start by practicing the art of concentration. Take a rose, focus on it and try to enjoy its beauty. Each day, spend a few minutes more doing this. In time, you'll discipline your mind, and you'll be able to block all distractions.
The Lighthouse Shows You the Way: Live a Purpose-Driven Life
The Lighthouse is a symbol of your goal.
The Sanskrit word for purpose is complex: it's "dharma," and it actually means so much more. The basic premise is that you have a mission here on this planet; and that it's your duty to fulfill it.
There's a 5-step method to do this.
First of all, visualize the outcome. Secondly, put pressure on yourself – but in a good way; for example, tell others of your plan or do it for some charity. Next, create a timeline. The fourth step is the Magic Rule of 21: that's how many days you need to create a new habit.
Last but not least: enjoy yourself!
The Sumo Wrestler Reminds You of Self-Improvement: Practice the Ancient Japanese Art of Kaizen
The Sumo Wrestler is a metaphor of the ancient Japanese techniques for self-improvement.
In Japanese, "Kaizen" means "continuous improvement." And, in order to relate the concept to Julian Mantle, Yogi Raman teaches him the Ten Rituals of Radiant Leaving.
The first is the Ritual of Solitude, i.e., learning to be alone. The Ritual of Physicality is the second one: move your body. The Ritual of Live Nourishment means following a vegetarian diet. The fourth ritual, the Ritual of Abundant Knowledge can be best summed up as "learn every day a new thing." The fifth is the Ritual of Personal Reflection. Meaning: just like Benjamin Franklin, ask yourself before going to sleep whether you've done something good that day.
The sixth ritual is the Ritual of Early Awakening: you don't need more than six hours of sleep. But, you do need beautiful melodies – which is the seventh, ritual, the Ritual of Music. The Ritual of the Spoken Word is the eight one. This one's about mantras. The penultimate ritual is the Ritual of the Congruent Character: be consistent and follow your principles at all times.
Finally, the Ritual of Simplicity: live your life as simply as possible.
The Pink Wire Cable Represents Discipline: Be Disciplined
The pink wire cable represents boundaries. You should always have some. But, the magic is – to decide them for yourself.
Because strict self-discipline has immense power.
Yogi Raman suggests Julian that he starts acquiring it by taking the vow of silence. If you can manage to keep it for a certain period of time, you'll know that you have control over yourself.
The Golden Watch Says: Respect Your Time
Next, the golden watch is a symbol of time. If you don't take it into account, it may put you in a state of eternal sleep.
Now, you'd think that if you're living in the Himalayas, you wouldn't need to worry about things such as time management.
Guess again: one of the Sages' daily practices is spending the last 15 minutes of a day to plan the next one. And they are ruthless when it comes to time: they want to waste none of it.
Because, after all, you wouldn't want to sleep a second of the day if you know that this day is the last one you'll ever spend on this planet. Well, consider this: you won't live forever.
So it's time to plan your time.
Smell the Yellow Roses And Serve Others Selflessly
The fragrance of the yellow roses is the fragrance of kindness and selflessness.
You are not an island: you are a part of humanity. That's why it's your duty to help others when in need. And as the Dalai Lama explains in his book "The Art of Happiness," serving selflessly is not good only for those around you; it's good for yourself as well.
Walk the Path of Diamonds: Live in the Present Moment
The seventh and final virtue: living in the now. Because that's where the path of diamonds will lead you.
And because, after all, that's everything that you have at any given moment.
Like this summary? We'd like to invite you to download our free 12 min app, for more amazing summaries and audiobooks.
"The Monk Who Sold His Ferrari" Quotes
Life has bigger plans for you than you can possibly know.
Click To Tweet
In order to awaken your best life, it's important that you 'die while you are alive.' Most people live as if they have all the time in the world. They wish they had more time in their days and yet they waste the time they have.
Click To Tweet
Remarkable people are priority-driven. This is the secret of time mastery. Build your days around your priorities and you will play in rare air.
Click To Tweet
Act as if failure is impossible, and your success will be assured. Wipe out every thought of not achieving your objectives, whether they are material or spiritual.
Click To Tweet
A burning sense of passion is the most potent fuel for your dreams.
Click To Tweet
It's better to be a lion for a day than a sheep all your life.
Click To Tweet
If you want to improve your life and live with all that you deserve, you must run your own race. It doesn't matter what other people say about you. What is important is what you say to yourself, being comfortable in your own skin. Be true…
Click To Tweet
To risk is to live.
Click To Tweet


Our Critical Review
When it first appeared in 1997, "The Monk Who Sold His Ferrari" became an instant success. It sold more than a million copies almost right away and inspired many people to follow the path of its author: sell their Ferraris and exchange their mansions for few peaceful moments.
No wonder that the reviews were raving!
"A captivating story that teaches as it delights," wrote Paulo Coelho, one of the fundamental writers when it comes to inspiring stories. "Nothing less than sensational. This book will bless your life." – added Mark Victor Hansen, coauthor of the "Chicken Soup for the Soul" series.
Elaine St. James, author of "Inner Spirituality" and "Simplify Your Life" was even more impressed: "Robin Sharma has created an enchanting tale that incorporates the classic tools of transformation into a simple philosophy of living," she wrote. "A delightful book that will change your life," James concluded afterward.
And she may be onto something: many people claim that "The Monk Who Sold His Ferrari" really had such an effect on their lives.
It's easy to see why: it's a simple, easy-to-read manual for life of no more than seven steps. And it's wrapped up in a sugary-flavored coating of a story which is both mystical and enchanting. Not to mention – memorable!
And maybe that's the best part of it: you can always go back to the story when you forget some of the advice. And just extracting a zip file, the story will help you decompress the whole wisdom of the book!


Just a regular guy with a knack for writing, and digital marketing.
Emir is the Head of International and SEO at 12Min. In his spare time, he loves to meditate and play soccer.