The Unbearable Lightness of Being Summary
5 min read ⌚

Do you have a life strategy, or are you still on the lookout?
Don't be afraid, because there's a lot of room for shifting and altering your viewpoints.
Our book summary displays two highly opposite life concepts, which will hopefully stimulate a change in behavior.
Who Should Read "The Unbearable Lightness of Being"? And Why?
Let's be frank here; sometimes life throws challenges at us, one cannot simply overcome. It's crucial that you don't back down and look for an alternative solution.
"The Unbearable Lightness of Being" is a thought-provoking novel that can make you question your attitude and decision-making mentality.
We find it very interesting and suitable for the broader audience.
Milan Kundera Biography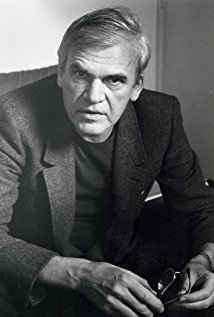 Milan Kundera is a Czech author born on April 1st, 1929. He gained French Citizenship in 1981.
Milan Kundera wrote several books including The Joke, Immortality; Laughable Loves; Identity; Ignorance, etc.
Plot
The novel actually opens up in a highly unique fashion. On one side there is Nietzsche's philosophical understanding of life – manifesting the heaviness of it, while on the other one, Milan Kundera shares Parmenides's perspective on lightness.
Kundera is skeptical, whether the symbolic meaning of weight is suitable for decoding the essence of this existence.
The logic is – once you choose your path and have intentions of following it, you can't simply run away so easily and turn to another direction.
Unfortunately, one cannot neglect the importance of measuring the success in life. In order to find the meaning of it, we are prone to comparison – which is an unforgiving terrain where you can find only heaviness.
It's 1968, Czechoslovakia is one of the several Satellite States of the Soviet Union. It acts as a shield against potential Western Invasion of the Soviet Union.
A man named Tomas – a surgeon by profession, is on the lookout of finding the ultimate truth of lightness while clinging to of his erotic journeys and affairs.
He shows no sympathy for his ex-wife and young son, and it's not too worried about their well-being. As a bachelor, he always looks high and low to find an opportunity to fulfill his manly needs.
At the time, Tomas meet face to face with Tereza. As a man who traveled a lot, he spends most of the times interacting with other women.
Tereza abandons her job as a waitress in the small town and decides to follow Tomas all the way to Prague.
Tereza just like most of the other girls has high hopes and dreams that she'll find the man of her dreams and live happily ever after.
As a bonus, she also wants to get as far as possible from her impolite and rude mother. At first glance, she believes that Tomas is the one, and falls desperately in love with him.
The two start a life together in Prague, but Teresa soon finds out that Tomas doesn't plan to abandon his lifestyle. In the beginning, Tereza knows little about Tomas' adventures with other mistresses.
Tomas eventually admits that his sexual preferences and views that stretch beyond the boundaries of marriage.
Teresa cannot endorse such behavior and falls into melancholy. At that period, she suffers from nightmares and plans to commit suicide – as a way out.
To stabilize the situation, Tomas proposes to Tereza, and they end up getting married. Nevertheless, Tomas continues with his affairs, especially addicted to one of his mistresses – his long-time friend and beautiful painter Sabina.
In spite of Sabina's destructive and unconventional methods, Tereza senses her power and lightness towards life. That attitude amazes her and Tereza decides to offer more than acquaintanceship – referring to becoming friends.
In the meantime, the political situation intensifies and conflicts on the streets lead to many casualties.
Soviet Military action in Prague provokes a worldly reaction to the brutality of the Communist Regime.
Tomas as being one of those who openly questions and condemns the Czech Bolsheviks is in danger. Sabina, Tomas, and Tereza move over to Switzerland to avoid an arrest.
Tereza in Zurich is desperate for being jobless, while Tomas continues with his affairs. Tereza decides to take action and returns to Prague.
The emotional gap that exists between Tereza and Tomas backs her decision.
Tomas for a couple of days feels relieved from the pressure that comes along with the role of a husband, and then gives up his crown, and goes back to Prague, to find Tereza.
In the meantime, the political tensions escalate, and Soviet tanks enter Prague.
Tomas refuses to denounce his views and the Anti-Communist article.
Despite all the efforts from the Communists to transform him into a loyal admirer, he remains critical of the government. The underground dissidents try to persuade Tomas to join their cause as well.  
Tomas loses his job as a surgeon because he refuses to abide by someone's principles. He despises the brainwashing methods, and all the preaching from both parties ends up unsuccessfully.
After the regime has stripped Tomas of all important functions, Tomas starts washing windows, to draw as little attention as possible.
As a persona non-grata, he wants to remain off the radar. However, even in such circumstances, he continues with his seductive endeavors.
Tereza's also ends up having an affair in Prague, as a way of revenge. But, her idea of getting a taste of Tomas' lifestyle leaves her more desperate and anxious than before.
Tomas and Tereza die in a car accident a few months later. In the meantime, in Geneva, Sabina continues pursuing new affairs to satisfy her thirst for lightness; Franz, a university professor, is her next "victim."
However, his intellectual charisma brings to life a new concept of heaviness that Sabina is not familiar with.  
Franz even goes a step further with his decision to leave his wife to be with Sabina.
Nevertheless, Sabina once again finds herself in the middle of nowhere, not sure which path suits her agenda and lifestyle.
Sabina realizes that she is not the kind of woman who can rely on one man and cherish such relationship.
She leaves Franz and goes to Paris. From there she embarks on a new journey and moves over to the U.S.
While in Paris, she finds out about the death of Tomas and Tereza from a letter sent to her.
The Unbearable Lightness of Being Epilogue
Franz is heartbroken and questions the reasons behind Sabina's unfaithfulness.
He later meets a student who loves him and cares for him.
Nevertheless, the whole enigma behind Sabina's behavior continued to haunt him.
At his death, his ex-wife ordered certain words to be written on his tombstone to merely illustrate his thirst for love adventures – A return after long wanderings.
Like this summary? We'd Like to invite you to download our free 12 min app, for more amazing summaries and audiobooks.
"The Unbearable Lightness of Being PDF Quotes"
Love is the longing for the half of ourselves we have lost.
Click To Tweet
But when the strong were too weak to hurt the weak, the weak had to be strong enough to leave.
Click To Tweet
In the sunset of dissolution, everything is illuminated by the aura of nostalgia, even the guillotine.
Click To Tweet
A person who longs to leave the place where he lives is an unhappy person.
Click To Tweet
A single metaphor can give birth to love.
Click To Tweet


Our Critical Review
If we must summarize the entire book with one word that would be – Wow.
We are thrilled by the contextual accuracy and long-term vision.
Take your time with this novel, read it and we guarantee you that you'll not be wasting your time.


Just a regular guy with a knack for writing, and digital marketing.
Emir is the Head of International and SEO at 12Min. In his spare time, he loves to meditate and play soccer.