Where Does It Hurt Summary
6 min read ⌚
An Entrepreneur's Guide to Fixing Health Care
Sick of going on those dreary hospital visits?
Not much you can do about the first part of that sentence! As long as you're alive, you'll have to visit your doctor from time to time.
But, there's many things you can do about the dreariness of hospitals! Especially, if you're an entrepreneur, current or would-be.
"Where Does It Hurt?" is a book for you. And this summary is just the preview you need.
Who Should Read "Where Does It Hurt"? And Why?
"Where Does It Hurt?" targets at least three different groups of people.
In the first place, those who are in any way interested in the United States' healthcare system. Secondly, those who are interested in business opportunities and practical business advice for the future.
Finally and especially, those who are both: entrepreneurs willing to disrupt and improve America's healthcare system by launching medical start-ups in the recent future.
About Jonathan Bush and Stephen Baker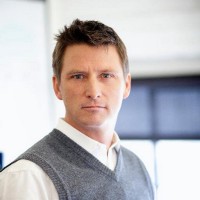 Jonathan S. Bush is an American entrepreneur, most famous as the cofounder and CEO of athenahealth.com, a publicly traded company which provides digital apps and services for hospitals throughout the United States.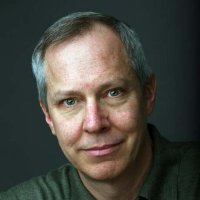 Stephen L. Baker is an American journalist and author. He has written articles for "The New York Times," and "The Wall Street Journal," in addition to few non-fiction books. He has also authored a novel, the techno-thriller, "The Boost."
"Where Does It Hurt Summary"
Time for a quick Jeopardy round:
This country's GDP accounts for a quarter of the world's nominal GDP, and yet its healthcare system was ranked by WHO as worse than the ones of Cyprus and Costa Rica?
The correct question is:
What, in earth's name, is wrong with USA's healthcare?
Jonathan Bush says: quite about everything.
First of all, no matter how sick you are, it's hard to even reach the hospital. Parking is so bad that sometimes you need to park very far from the premises. Then, you'll be lucky if your medical record is found promptly – or, even found at all. And even if this goes well, you'll still need to wait quite few hours before you reach your doctor.
No, we won't even mention the bills! An interesting stat says much more: even though America's healthcare system is ranked as the 37th best in the world, the expenditure per capita is the world's highest!
In other words: if you live in the United States, you pay more and get less than most of the developed countries in the world.
Bush's question: but, how has this not resulted in a competitive field?
It's not like we don't have precedents.
For example, when the LASIK eye correction surgery first arrived in the beginning of the 1990s, the operation wasn't covered by insurance. So, people had to pay. And providers had to make the service as best as possible and as cheap as feasible.
Three decades later, this has resulted in a 95 percent satisfaction rate. Or, to put this in a more memorable way: in a world of competitors, the customer is the one who wins the most.
Consequently, hospitals will be better off if run like businesses. Bush himself should know this best, since his company, athenahealth, is a pioneer in the field. By offering patients information giant hospitals don't, it has attracted a host of customers.
The same holds true for Cerberus Capital, which bought six Catholic community hospitals in 2010 and turned them into for-profit clinics. They now have 11 – so their model probably works! Very well, in fact.
And why shouldn't it?
Say, you want to get a CT scan. You go to a hospital and they tell you there that it costs $500. A private-owned company with new equipment offers CT scans for five times less. Wouldn't you opt for the second choice?
That's right:
Competition results in alternatives, and alternatives mean lower prices and better service. In time, a more structured service as well.
In fact, Bush says that this is also a serious problem in the American healthcare system. It's not structured properly, so many people visit specialists when they can be treated at a much lower level.
Primary healthcare is virtually non-existent in the United States, and, as Rushika Fernandopulle has found out, it solves many problems and saves everybody a lot of money.
How, you wonder?
Well, Fernandopulle worked with Boeing and realized that the company spent fortune on hospital bills for its employees, for health issues they were able to treat by themselves. Coaching them some proper preventive measures resulted not only in better health for the Boeing's staff members, but also in drastically reduced costs for the company!
Primary healthcare is a good way for entrepreneurs to disrupt the market, but a health-oriented digital start-up is an even better one!
Case in point: Beyond Lucid and RegisterPatient.com are two such startups which have already shown great results. They considerably improve a patient's experience by letting him or her sign up for appointments online and sending relevant data and records straight to doctors before the patient's arrival.
Technology is great at doing these things. Interestingly enough, hospitals still don't have it.
Entrepreneurs of America, unite: there's your chance to make some change!
Key Lessons from "Where Does It Hurt"
1.      USA's Healthcare System Is Out of Sorts
2.      Competition May Make America Healthier
3.      You Can Be Healthier If You Visit Your Primary Doctor
USA's Healthcare System Is Out of Sorts
Something's rotten in the state of… America. The people are sick, but much more than of some illness – they are sick of its hospitals! Because, USA's healthcare system has been under the weather for decades now.
Parking is impossible, medical records unattainable, bills unpayable.  And it's not because of the lack of money. There is plenty of money, in fact! It's the competition that's lacking.
Competition May Make America Healthier
It's the basic logic of the market: when there are competitors and alternatives, the service gets better and cheaper and the customer always leaves satisfied.
The healthcare market should be disrupted by private entrepreneurs. In fact, says Bush. this is the only thing which will make it better. If hospitals are run like businesses, it's not only the current patients which will benefit.
Competition will also result in the advancement of proper technology. So, basically, the sooner the healthcare system becomes a competitive field, the earlier we'll find a cure for cancer.
You Can Be Healthier If You Visit Your Primary Doctor
It may sound a bit paradoxical, but if you want to be healthy, you've got to get something out of your head: don't go to the hospital as often! Visit your primary doctor instead. Because your primary doctor will send you to the right kind of specialist when – and if – such a problem arises.
In every other case – he will teach you how to solve it. Nice and neat. And probably pain-free.
Like this summary? We'd Like to invite you to download our free 12 min app, for more amazing summaries and audiobooks.
"Where Does It Hurt" Quotes
The fabulous market opportunity is not in replacing bad with better. The trick instead is to provide something the customers simply don't have.
Click To Tweet
With the expansion of health data, insurance carriers will increasingly be in a position to offer customized rates.
Click To Tweet
is this freedom to make choices that will lead to a real health care market, one with many providers, many customers, and many options.
Click To Tweet
The industries we care about least innovate at the highest speeds, while those we hold dearest to our heart innovate hardly at all. Education, for example, is perhaps our most precious industry.
Click To Tweet
Consumers participate in a kind of informal laboratory. This could be one of the pathways leading toward personalized medicine.
Click To Tweet


Our Critical Review
You'll probably won't love "Where Does It Hurt?" It's not that well-researched, makes some unfounded comparisons (choosing healthcare providers should work the same as choosing washing machines?), and doesn't' really add an argument to the table.
However, just like in the case of "True Enough," your answer will depend on whether you're a Republican or a Democrat. And you'll either like it or hate it. We, personally, found inside it both inspirational and falsely premised ideas.


Just a regular guy with a knack for writing, and digital marketing.
Emir is the Head of International and SEO at 12Min. In his spare time, he loves to meditate and play soccer.