21-Day Countdown to Success Summary
4 min read ⌚
Take Charge of Your Life in Less than a Month
Remember your last New Year's Eve. Remember the people around you, or on the TV counting down together, prepared to send the past year away, and welcome the new one into their lives.
Who Should Read "21-Day Countdown to Success"? And Why?
Each day of this program is devoted to different areas of your life so that you are being overwhelmed. Additionally, the countdown makes you somehow dedicated to finishing the process.
We recommend "21-Day Countdown to Success" to people who like books of the self-help genre and people that feel that they could improve.
Also, if you look for simple, yet practical tips about small things you can do to unclutter and simplify your life – make sure that this book is your next read.  
About Chris Witting Jr.

Chris Witting Jr. is an award-winning broadcaster, the founder of Syndication Networks, and creator of Internet Talk Radio network TalkZone.com.
He has given interviews for numerous TV stations, news networks, and print publications.
"21-Day Countdown to Success Summary"
Have you noticed that countdowns have something about them that most people find compelling? The author of this book, aware of that phenomenon, and confident that the "ticking clock" could hold your attention until you finally change your life, has written a 21 days plan for success.
So, you decided to start the countdown. Congratulations! However, what should you do next?
First, realize that you can succeed. Write down three positive attributes about yourself which you are sure can help you succeed. Next, think about your natural abilities, talents, and skills.
Don't think of what you wish you knew how to do, instead just scribble down things you already know how to do, and at the same time – you enjoy doing. Don't limit your imagination, instead, let it run wild, and picture yourself living your ideal future. After this, you are ready to start visualizing.
Visualization is focused and intentional daydreaming. The mind does not differentiate between what is real and what is imaginary, so by visualizing you can make your brain think that you already live your dream – life. Moreover, if your mind believes that you have everything you wished for, guess what happens?
You start feeling like you have everything you hoped for. Additionally, fuel your visualizations with positive affirmations. Change your internal negative statements that hold you back from everything you deserve.
State your affirmations in the present tense, and don't use negations. For example, don't say "I will not get fat." Instead, say: "I am healthy and fit." Repeat your affirmations daily, and don't forget to put some emotion into the mix.
You have made the first step and realized what your current situation is and what you should change in your worldview. Next, set goals. Goals are dreams with a deadline, and we all know that deadlines are the ultimate motivator.
You do not have to get detailed with your timelines, just decide which goals are short-term and which are long term. The next thing you should do is to simplify your life. Unclutter your work and living space. Throw away items you no longer use and eliminate distractions and services that you do not need.
Once you have reached this point, you should focus on getting aware of your worries and fears. Worrying about things that are out of your control will take up vast amounts of your time and energy, and lead you nowhere. Think of ways you can get rid of your fears. The best way you can do it is by comparing your feared outcomes and the realistic outcomes.
While you do all the mental work, don't forget to fuel your plan with action. Change everything you can start changing: your surroundings, your appearance, your location. Think of things you always wanted to do and places you have always wanted to go to, and realize them now.
You cannot become a different person if you do not start doing different things.
Key Lessons from "21 Day Countdown to Success"
1.      Build Your Confidence and Improve Your Persistence
2.      Small Steps to Attract Abundance
3.      Keep a Journal and Reflect
Build Your Confidence and Improve Your Persistence
Your confidence is important because confident people are not afraid to risk. Moreover, risks, as you may guess, are vital to success. Also, you have to stop procrastinating and become more persistent. Your brain is a muscle, so train it to stop avoiding the obligations.
Start by making yourself do regular everyday chores you usually avoid like doing the dishes and slowly move on to bigger things.
Small Steps to Attract Abundance
To attract wealth, do little steps that add up. Don't spend everything you earn, and start putting money into your savings account. Find proper insurance to protect yourself from disasters and find ways to invest the extra money you have.
Keep a journal and reflect
Keeping a journal that you will reflect in at the end of each day is essential because you will be able to see what you have accomplished and how many steps you have taken towards your goals. Being able to see how far you have come is self-assuring.
Also, reflecting on things you might have done differently is an excellent way to prepare yourself for future events. There is no better teacher than your own mistakes.
Like this summary? We'd Like to invite you to download our free 12 min app, for more amazing summaries and audiobooks.
"21-Day Countdown to Success" Quotes
Belief in yourself comes from seeing visible proof of your persistence every day.
Click To Tweet
When you say mean-spirited, negative things to yourself, you damage your self- confidence and limit your potential for success.
Click To Tweet
Imagine that your life has no limits.
Click To Tweet
When a worry starts bothering you, first ask yourself if the outcome is beyond your control. If so, worrying won't make any difference, so relax and let go of your meaningless worries.
Click To Tweet
Confidence is an attitude that can be learned.
Click To Tweet


Our Critical Review
In this book, Chris J. Witting is teaching you how you can change your life in 21 days, by exercising your brain for just a few minutes a day.
Witting has developed a day-to-day plan for brain exercises that will change your perspective, your way of reasoning and consequently will get you ready for the success you have always wished for.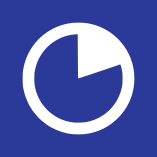 Learn more and more, in the speed that the world demands.