6 min read ⌚
How a Remarkable Chinese Company Is Changing the Face of Global Business
Sure – you know everything about "Amazon" and Jeff Bezos. But, do you know who is poised to become its main competitor during the following years?
You're wrong if you've answered anything other than "Alibaba." And as we're heading for an Amazon-Alibaba e-commerce showdown, it's about time you learned something more about the latter company.
Its former vice president, Porter Erisman, has all the details in "Alibaba's World."
Who Should Read "Alibaba's World"? And Why?
Most of all, "Alibaba's World" is about businessmen who are still failing to realize that what's happening in China happens in the U.S. as well; soon enough, China will be a global leader, and "Alibaba" is the earliest evidence we have of it.
However, it's also a book perfect for entrepreneurs – both would-be and struggling ones; because, let's face it: there may be no better way to learn the basics of business than by reading the stories of successful companies.
About Porter Erisman
Porter Erisman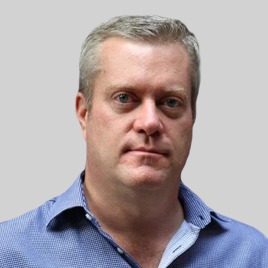 is an expert in e-commerce, especially when it comes to the emerging markets. In fact, he has advised and consulted many companies located in the so-called Third World, whether in Africa, Asia, or Latin America.
However, he's most famous as the former Vice President of "Alibaba," where he worked from 2004 to 2008, the period during which the company moved from Jack Ma's apartment to the pedestal of world's ecommerce.
He has written one more book, "Six Billion Shoppers" and written and directed a documentary about "Alibaba," "Crocodile in the Yangtze."
"Alibaba's World Summary"
As every entrepreneur knows, good ideas are not enough. After all, every entrepreneur tries to change the world a bit, and his or her good ideas have the problem of being new ideas, as well.
However, selling something new also means trying to gain traction in a relatively new market. And new markets are difficult!
But, tell that to Jack Ma!
When he founded "Alibaba" – the now second greatest leader in the world, according to "Fortune" – had to found a market as well! Because, back in 1999, e-commerce was virtually non-existent in China.
No, scratch that: it was the Internet. Yes – Internet was non-existent in China only 20 years ago.
Really!
In 1999, only 1% of the Chinese population had an access to the Internet. And most of them didn't even know that it's possible to buy something online! Fast forward two decades, and "Alibaba" is a giant comparable to Amazon, possibly capable of even overcoming it in the following years, and, thus, becoming the first $500 billion e-commerce company in the world!
This has made Jack Ma – who owns about one tenth of Alibaba's shares – one of the wealthiest people alive. And before he started "Alibaba" – knowing almost nothing about computers and technology – he worked as an English teacher, earning no more than $20 a month!
So, yes – there's still hope for you!
However, don't take it for granted! You've got to work a lot before becoming the next Jack Ma!
One of the lessons you can learn from him: build your company for growth!
For example, when he started "Alibaba," Jack Ma wanted to found a company which will last for 80 years, i.e., a human lifetime. And he did everything he could to make this happen.
And he didn't back off even during Alibaba's buy-out of "Yahoo! China" in 2005!
Namely, that event may have signaled the end of "Alibaba" as we know it, since "Yahoo! China" asked that it is renamed to "Alibaba-Yahoo." But Ma wanted his company to last – not a "Yahoo!" puppet. So, he completed the deal only after "Yahoo! China" gave up on the renaming demand!
The rest is history. Ignored up until then, afterward, everybody started making note of "Alibaba," the fabled Crocodile in the Yangtze.
However, in order to get to there, "Alibaba" had to make some adjustments. And Jack Ma always knew where to look to when making them: the customers!
Even though his investors pressured him into doing something more profitable, Ma was sure that offering free premium services is the only viable option in a non-existent market. So, instead of copying eBay's model, he launched Alibaba's C2C service "TaoBao" as a free service.
The move was mocked by eBay at the start, but, soon after, they had to shut down their China website. Because – surprise! surprise! – TaoBao grew to become one of the largest online shopping websites worldwide!
eBay's fall seems even funnier when you think about the length to which they went to deride TaoBao. Once, they even invited TaoBao's team to a party they were hosting – and uninvited them at the last minute!
They wanted to show who's the boss.
Soon enough, they couldn't: TaoBao's market share grew from 8% to 59% in two years, and eBay China's plunged from 79% to 36%.
And soon, there was only one competitor.
Key Lessons from "Alibaba's World"
1.      Alibaba is a Giant – and It Started in Jack Ma's House
2.      Alibaba's Success Is Based on a String of Bold Decisions
3.      Build a Company for Your Customers – Not for You
Alibaba is a Giant – and It Started in Jack Ma's House
"Alibaba" was founded in 1999 in Jack Ma's house – from where it was operated until 2004. Nowadays, it's a multinational conglomerate for which the sky's the only limit.
Here are the stats:
"Alibaba" is the world's largest retailer, passing "Walmart" about two years ago. Along with "Tencent," it's one of only two Asian companies which have broken the US$500 billion valuation mark. It operates in 200 countries and is one of the world's largest Internet companies.
Finally, its online sales surpass all US retailers – and that means: Amazon + eBay + Walmart – combined!
Alibaba's Success Is Based on a String of Bold Decisions
Alibaba wouldn't have become what it currently is, if Jack Ma hadn't make few very bold decisions. And any future entrepreneur should really learn from him how it's done!
Number one: he found an online e-commerce company in China, when 99% of the Chinese didn't even have Internet.
Next, he offered many free services when eBay China – and everyone else – was charging.
Finally, he didn't sell any shares of "Alibaba" to "Yahoo! China" until they gave up on the demand to rename the company!
Build a Company for Your Customers – Not for You
What made "Alibaba" different than its competitors – Jack Ma claims – is his disinterest in computers and tech-related stuff. That's why, he adds, he had no option but to look at his own business through the eyes of the customers.
And that's the most important takeaway from "Alibaba's World": build your business for your customers. Of course, it's essential to identify them and analyze their behavior first!
Like this summary? We'd like to invite you to download our free 12 min app, for more amazing summaries and audiobooks.
"Alibaba's World" Quotes
Learn from competitors but never copy them. Copy them and you will die.
Click To Tweet
Alibaba is no longer a David. It is a Goliath. And as a Goliath it will face an entirely new set of challenges.
Click To Tweet
Today is tough. Tomorrow is tougher. The day after tomorrow is beautiful. But most people die tomorrow night and don't get the chance to see the sun rise the day after tomorrow. (via Jack Ma)
Click To Tweet
I'm 100 percent 'made in China.' I learned English myself, and I know nothing about technology… One of the reasons why Alibaba survived is because I know nothing about computers. I'm like a blind man riding on the back of a blind tiger.…
Click To Tweet
eBay is a shark in the ocean. We are a crocodile in the Yangtze river. If we fight in the ocean, we will lose. But if we fight in the river, we will win. (via Jack Ma)
Click To Tweet


Our Critical Review
Since "Alibaba's World" was written, "Alibaba" just grew and grew. And it doesn't show any sign that it will stop in the near future.
"Fascinating," wrote "The Financial Times," adding that "stories don't get much better than Alibaba's." And Nick Arnold, former Head of Marketing for "Apple" Asia, was wordier and even more flattering in his assessment: "A must-read, full of practical learning for anyone seeking to understand Chinese entrepreneurship or build the business of their dreams."
Back in 2015, "Wall Street Journal" chose this book as one of the best business books of the year. Unsurprisingly, three years later, we still agree!


Just a regular guy with a knack for writing, and digital marketing.
Emir is the Head of International and SEO at 12Min. In his spare time, he loves to meditate and play soccer.