Don't Sweat the Small Stuff . . . and It's All Small Stuff Summary
5 min read ⌚
Simple Ways to Keep the Little Things from Taking Over Your Life
Are you uptight? – If not, who is responsible for your dissatisfaction?
We summarize the key findings that will enable you to keep going full steam ahead – with new energy.
Who Should Read "Don't Sweat the Small Stuff . . . and It's All Small Stuff"? And Why?
"Don't Sweat the Small Stuff . . . and It's All Small Stuff" is an inspirational and informative book that is suitable for the wider audience, since it covers topics that are familiar to all of us.
About Richard Carlson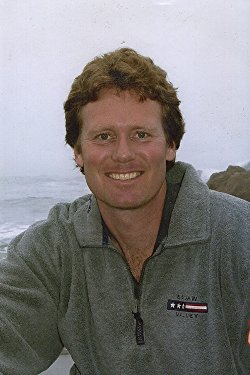 Psychotherapist Rich Carlson is a renowned author, who came under the spotlight after the launch of the "Don't Sweat the Small Stuff" series, which were translated into many languages.
Carlson is also an expert in stress management.
"Don't Sweat the Small Stuff Summary"
Being one step ahead of everyone else sounds like an impossible task. What if you can focus on walking side by side with the latest technology to make your life easier? – In truth, getting a break from all the extra activities can take you to a whole new dimension of understanding how to improve your life.
Streamlining the processes is one way to meet the deadlines, but never sacrifice quality for speed! Are you sure that you're on the right track? – Let's find out!
Most people are prepared to do pretty much anything at the cost of their peace. Many reject the idea to relax once in a while to eschew "failure" in the workplace. Applying such attitude will incline you to think that happiness and relaxation is merely a waste of time – because, time = money.
By endorsing conservative and goal-oriented mentality, most of us assume that they'll quickly reach their goals. Evidently, happiness is a result of hard and disciplinary efforts. Is this reliable? – No, it's a statement that will lead you to further depression.
Think logically, how can the exposure to never-ending stress and pressure lead to something good? – It's literally a trick that many superiors use nowadays, in order to squeeze every bit of your energy and passion. Don't fall for this shallow maneuvering from the "big boys."
In the light of this discovery, many have awakened and realized that there's something beyond professional success? If you truly want to live the life of your dreams, you must take full responsibility for your actions and accept the consequences of your decisions.
When you are in that position, it's much easier to implement your ideas and get things done. In reality, the hardest thing is to start with the new approach. Relaxation will become more natural the minute you realize its benefits.
Don't think that by looking too serious and important, you'll get a step closer to your goals. Most people struggle in life because they want to impress others. To avoid such irrational concerns, you might want to stick to yourself and worry about your self-contentment.
What was your childhood dream? To be a soccer player, perhaps a signer, anything that can get you under the spotlight, right? But what is triggering such aspirations? – The habit to impress other people is the biggest culprit that jeopardizes business and personal relationships.
We also tend to cling to bitterness and hatred, instead of resolving any argument peacefully. Such misunderstandings occur when two or more individuals are too proud to enforce a reasonable solution.
Practically, this doesn't do you any good, and one way or the other, you'll end up being the looser alongside your colleges or acquaintances.
If you are ready to go beyond such conflicts, don't be impatient. Probably, if you continue in the same manner, people will avoid contact with you, leaving you stranded on a sinking ship.
Business is not an excuse, for being away from home, and intolerant with your employees. People are frustrated with arrogant leaders, and consequently, the organizational performance may drop below the usual standard.
For instance, if the couriers are slowly delivering the messages throughout the organization, don't go too hard on them, ask – why are they behaving like that. Most definitely, they are not doing it on purpose, or with a deliberate intention to get you angry.
You must create unique value, and thus improve your reality. It's crucial to trap whatever is hindering your progress, and develop a new mentality for igniting growth. Many people live under the whip of their master – the mind. Nevertheless, you possess all the necessary features to oppose this influence and take full control over yourself.
Key Lessons from "
Don't Sweat the Small Stuff . . . and It's All Small Stuff
"
1. Focus your energy on something valuable
2. Live in the present moment
3. Technical know-how is insufficient
Focus your energy on something valuable
When you are having one of those days when you are fed up with life, concentrate on what's keeping you going and happy.
A simple shift in focus is the perfect recipe for sparking creativity. Remember, emotions are temporary, don't hold on to these concepts!
Live in the present moment
Simple as that, by living in the moment (here and now) you'll achieve peace of mind.
It's only common behavior for most people; worrying too much about the future and living the past. However, such attitude produces destructive results, leading to anxiety and depression.
Technical know-how is insufficient
All your efforts and skills will be forgotten if you lack the interpersonal qualities.
For mutual benefit, advocate for creating an atmosphere of support so that anyone can feel happy and content. With such priorities, you'll grow as well – leading to a win-win situation.
Like this summary? We'd Like to invite you to download our free 12 min app, for more amazing summaries and audiobooks.
"Don't Sweat the Small Stuff . . . and It's All Small Stuff" Quotes
Effective listening is more than simply avoiding the bad habit of interrupting others while they are speaking or finishing their sentences. It's being content to listen to the entire thought of someone rather than waiting impatiently for…
Click To Tweet
Don't sweat the small stuff...and it's all small stuff.
Click To Tweet
True happiness comes not when we get rid of all of our problems,but when we change our relationship to them, when we see our problems as a potential source of awakening, opportunities to practice, and to learn.
Click To Tweet
Life is a process--just one thing after another. When you lose it, just start again.
Click To Tweet
We deny the parts of ourselves that we deem unacceptable rather than accepting the fact that we're all less than perfect.
Click To Tweet


Our Critical Review
Despite some minor repetitiveness, this book has a lot to offer.
We, challenge you to employ some of Richard Carlson's and share your experience with us.


Just a regular guy with a knack for writing, and digital marketing.
Emir is the Head of International and SEO at 12Min. In his spare time, he loves to meditate and play soccer.